Topic: Weakley County

Nashville, TN – The upcoming segment of Tennessee's statewide fall Canada goose season will run October 14th-31st, 2017 while the northwest Canada goose zone dates are October 14th-18th, 2017.
The northwest Canada zone includes Lake County, Obion County, and Weakley County, and portions of Dyer County and Gibson County. The statewide zone is all counties and portions of Dyer and Gibson counties not included in the northwest zone.
«Read the rest of this article»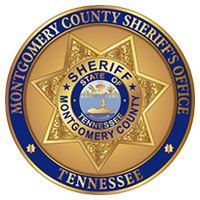 Clarksville, TN – The Montgomery County Sheriff's Office says that Darren Ray Walton, 39, is wanted in three Tennessee counties for numerous counts of theft, burglary, and other crimes.
Walton has three warrants on file in Montgomery County. He is wanted for theft of property, evading, and a capias warrant for criminal impersonation, driving on suspended license, no registration, no insurance, and failure to use due care. He is also wanted for questioning in connection to recent thefts in the Montgomery County.
«Read the rest of this article»

Nashville, TN – Antlerless deer hunting will be allowed on all privately owned lands in Unit L counties January 9th-13th. This is the second year for the five days of hunting following the completion of the deer season on January 8th.
Privately owned lands include leased land and lands owned by individuals. It is the responsibility of hunters to obtain verbal or written permission to hunt on privately owned lands.
«Read the rest of this article»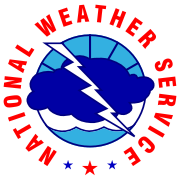 Nashville, TN – The National Weather Service (NWS) has issued a Severe Thunderstorm watch for Clarksville-Montgomery County that is in effect this afternoon until 8:00pm tonight, Sunday, May 1st.
Thunderstorms are developing from Western Tennessee to Western Kentucky and Southern Indiana and these storms should increase some in coverage and intensity through the afternoon while spreading eastward.
«Read the rest of this article»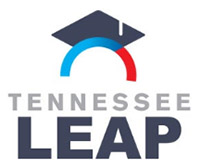 Nashville, TN – The Labor Education Alignment Program (LEAP) will showcase its successes at sites across Tennessee on TN LEAP Day, February 29th. Education and employer sites throughout the twelve LEAP site areas will demonstrate the skills students are learning through the program and provide students an opportunity to meet with employers.
TN LEAP Day, which will coincide with "Leap Day" on February 29th, will be host to twelve concurrent events at each of the LEAP programs across Tennessee.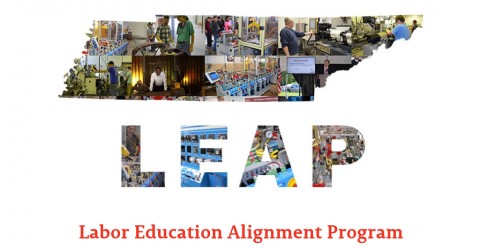 «Read the rest of this article»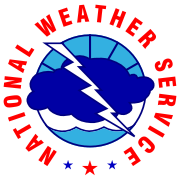 Nashville, TN – The National Weather Service (NW) in Nashville, Tennessee has issued a Tornado Watch for Clarksville-Montgomery County and parts of Middle Tennessee until 7:00pm CT.
A tornado watch means weather conditions are favorable for the development of severe thunderstorms that are capable of producing tornadoes.
«Read the rest of this article»
THP Aviation directs Emergency Ground Crews to their Location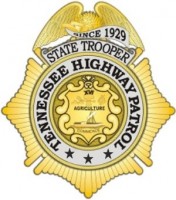 Nashville, TN – Tennessee Highway Patrol (THP) Aviation section in a non-criminal search locates two missing 35 year old men. It was reported the men had left out to ride four wheelers around 2:00pm January 10th in severely cold winter conditions.
The Weakley County Sheriff's Office contacted Captain Mansfield about the missing men. Captain Mansfield immediately requested support from THP's Aviation section. It was reported to Trooper Harold Russell that the last cell phone conversation with the men indicated they had been riding in a swampy, bottom land area just south of Stafford's Store Road in the Greenfield. The men had indicated they were lost and had ran out of fuel.
«Read the rest of this article»
Conservation Reserve Program Sign-up to Be Held December 1st-February 26th

Nashville, TN – The Tennessee Wildlife Resources Agency has been informed that U.S. Agriculture Secretary Tom Vilsack announced a Conservation Reserve Program (CRP) general sign-up will be held December 1st, 2015, through February 26th, 2016.
Through the program's various targeted continuous CRP practices, the general and continuous program offerings will provide a much-needed habitat boost to recovering bobwhite quail along with other upland and wetland wildlife species. Vilsack also said that eligible existing program participants with contracts that expired September 30th, 2015, may be granted an option for a one-year extension. «Read the rest of this article»
3,534 Deer Harvested in Montgomery County

Nashville, TN – Close to 165,000 deer were harvested in Tennessee during the recently completed 2014-15 seasons according to data gathered by the Tennessee Wildlife Resources Agency.
The statewide gun season concluded January 4th and the youth hunt followed on January 10th-11th. The harvest numbers range from the start of archery season on September 27th, 2014 through the final youth hunt. «Read the rest of this article»
3,228 Deer Harvested in Montgomery County

Nashville, TN – Deer hunting season is coming to a close in Tennessee. The gun season for deer concludes on January 4th while the second Young Sportsman Hunt for 2014-15 is January 10th-11th.
For the Young Sportsman Hunt, youth, 6-16 years of age are allowed to participate. The young sportsmen must be accompanied by a non-hunting adult at least 21 years of age who must remain in a position to take control of the hunting device. «Read the rest of this article»