Topic: Weakley County
Tennessee State Veterans Cemetery at Parkers Crossroads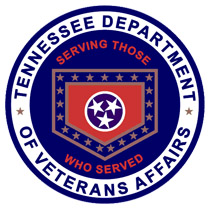 Nashville, TN – Tennessee Governor Bill Haslam and Department of Veterans Affairs Commissioner Many-Bears Grinder today announced the future site of the fifth state veterans cemetery will be in Parkers Crossroads.
The 132-acre Tennessee State Veterans Cemetery at Parkers Crossroads will be located at 693 Wildersville Road and will serve more than 45,000 veterans and their families within 17 counties in west Tennessee. «Read the rest of this article»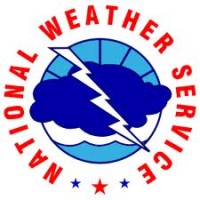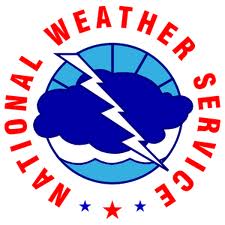 Nashville, TN – The National Weather Service (NWS) has issued a Tornado Watch for Clarksville-Montgomery County until 3:00am Thursday morning, June 5th, 2014. Severe thunderstorms expected to move into the Middle Tennessee area tonight.
A thunderstorm complex is expected to develop across Southern Kentucky and push into Middle Tennessee early this evening and move southward across the mid state for the remainder of the evening hours, eventually pushing south of the mid state during the early morning hours on Thursday. «Read the rest of this article»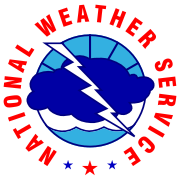 Montgomery County, TN – The National Weather Service has issued a Tornado Watch for the Clarksville Montgomery County Area. A Tornado watch 11 is in effect until 9:00pm CT.
The Tornado Watch is in effect for the following Tennessee counties: Benton County, Carroll County, Chester County, Crockett County, Decatur County, Dickson County, Dyer County, Fayette County, Gibson County, Hardeman County, Hardin County, Haywood County, Henderson County, Henry County, Hickman County, Houston County, Humphreys County, Lake County, Lauderdale County, Lewis County, Madison County, McNairy County, Montgomery County, Obion County, Perry County, Shelby County, Stewart County, Tipton County, Wayne County, and Weakley County. «Read the rest of this article»

Nashville, TN – More than 168,000 deer were harvested in Tennessee during the recently completed 2013-14 seasons as data continues to be gathered by the Tennessee Wildlife Resources Agency.
The statewide gun season concluded January 5th and the youth hunt followed on January 11th-12th. The harvest numbers range from the start of archery season on September 28th, 2013 through the final youth hunt. «Read the rest of this article»

Nashville, TN – Harvests from Tennessee's first Young Sportsman Deer Hunt of the 2013-14 season were very similar to the fall of 2012, showing a slight increase. The youth hunt was held across the state on October 26th-27th.
The young sportsmen harvested 8,484 deer in Tennessee's 95 counties. The number is up 150 deer from 2012's 8,334. «Read the rest of this article»
Habitat International CEO Jonathan Reckford to speak at Governor's Reception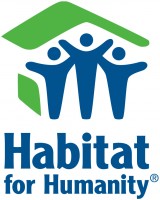 Nashville, TN – Habitat for Humanity is celebrating its 35th anniversary in the State of Tennessee with a reception at the Governor's Residence Thursday, October 24th from 6:00pm to 8:00pm where Jonathan T.M. Reckford, CEO of Habitat for Humanity International, will be presenting special recognition to significant supporters whose partnership has contributed so greatly in helping the Habitat for Humanity reach this milestone.
Tennessee ranks fourth in the number of new Habitat for Humanity homes built nationwide.
«Read the rest of this article»
Six Traffic Fatalities in No Refusal Counties; 16 Fatalities overall during Fourth of July Period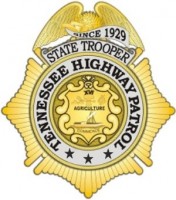 Nashville, TN – The Tennessee Highway Patrol arrested 61 individuals on suspicion of impaired driving in the 16-county "No Refusal" enforcement effort during the Fourth of July holiday period.
During the 102-hour period, six people were killed in traffic crashes in the counties participating in "No Refusal" and a total of 16 people died in vehicular crashes statewide.
The holiday period ran from 6:00pm on Wednesday, July 3rd through 11:59pm on Sunday, July 7th. «Read the rest of this article»

Nashville, TN – The Tennessee Fish and Wildlife Resources Commission set the state's 2013-14 hunting seasons at its May 30th-31st meeting which concluded Friday at the Tennessee Wildlife Resources Agency Ray Bell Region II Building.
TWRA staff had presented the recommendations on upcoming hunting seasons at its April meeting with few changes for 2013-14. Tennessee deer hunters will again see an increased opportunities for harvest in the coming year. «Read the rest of this article»
3,562 Deer Harvested in Montgomery County

Nashville, TN – The second of the season's youth hunts, scheduled for January 12th-13th, will conclude the 2012-13 deer hunting season in Tennessee.
Youth, ages 6-16 years of age may participate. The young sportsmen must be accompanied by a non-hunting adult at least 21 years of age who must remain in a position to take control of the hunting device.
The accompanying adult must comply with fluorescent orange regulations, as specified for legal hunters. Multiple youths may be accompanied nu a single qualifying adult. «Read the rest of this article»

Nashville, TN – The Tennessee Wildlife Resources Agency has been informed that the Tennessee's Natural Resources Conservation Service (NRCS) has recently received $778,044 in additional funding to help crop and livestock producers through the Environmental Quality Incentives Program (EQIP).
Producers in areas designated as either D3 Drought, Extreme or D4 Drought  exceptional on the recent July 2012 U.S. Drought Monitor maps for Tennessee are eligible to apply for selected conservation practices. These areas include Benton, Carroll, Crockett, Dyer, Fayette, Gibson, Haywood, Henry, Houston, Humphreys, Lake, Lauderdale, Montgomery, Obion, Shelby, Stewart, Tipton, and Weakley counties. «Read the rest of this article»