Topic: Weakley County
Rate decreases in 90 counties, and increases in five

Nashville, TN – County non-seasonally adjusted unemployment rates for July 2011, released today show that the rate decreased in 90 counties. Five counties increased including Houston, Obion, Overton, Smith and Weakley.
Tennessee's unemployment rate for July was 9.8 percent, unchanged from the June revised rate. The national unemployment rate for July 2011 was 9.1 percent, down from the June revised rate of 9.2 percent.
The unemployment rate in July for Montgomery County was 9.5 percent, down 0.4 percent from the June rate of 9.9 percent.

«Read the rest of this article»
Written by State Senator Roy Herron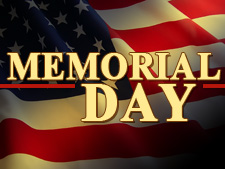 Dad got to England in July of 1944.  Soon after he landed, he was on a landing craft headed for Normandy.  As they crossed the English Channel, over the loudspeaker came the familiar voice of Roy Acuff singing, "The Great Speckled Bird."
Years later, Dad would remember that no son of the South, and few from anywhere else, had dry eyes as Acuff sang that Grand Ole Opry favorite and their thoughts returned to home.
They hit Omaha Beach and before long were fighting in the hedgerows. A few days into combat, Dad was wounded, but it could have been much worse. For thousands, it was.  So on he fought with his buddies, all part of the Ninth Infantry that famed war correspondent Ernie Pyle once called "a beautiful machine."
«Read the rest of this article»
Written by Rep. Roy Herron
Nashville, TN – Governor McWherter was our greatest governor during my lifetime, and I believe he was our greatest governor during Tennessee's lifetime. 
Governor McWherter led Tennessee to set records in the economy, job growth, education, building roads, criminal justice, healthcare, lowering taxes and debt.
When Representative Ned McWherter was elected governor, Roy Herron was elected to McWherter's House seat. When Governor McWherter was leaving office, Herron wrote the following column summarizing McWherter's accomplishments as Governor.  «Read the rest of this article»

Nashville, TN – Tennessee's 2010-11 deer harvest numbers saw a slight increase over those of the previous year, Tennessee Wildlife Resources Agency harvest reports have indicated.
As harvest numbers continued to trickle into the agency through January, Tennessee hunters harvested 162,465 deer beginning with the archery season in late September an increase of 644 from last year. «Read the rest of this article»

Nashville, TN – Tennessee's gun season for deer hunters resumes today, December 18th and will continue through January 9th. 2011.
Since archery season opened in late September, more than 122,500 deer have been harvested in the state. Giles County has the top overall harvest with 3,663. «Read the rest of this article»
Washington, DC – U.S. Rep. John Tanner praised the enactment of a new law to give Tennesseans more options in TV channel lineups.  S.3333, the "Satellite Television Extension and Localism Act of 2010," also known as "SHVERA," was signed into law recently.  The law contains amendments that help further two of Congressman John Tanner's priorities that impact Tennesseans' channel lineup options.
"This new law gives 8th District families more access to local programming that originates from our state and best serves our communities," Congressman Tanner said. "We have been fighting hard to make these improvements and will continue working to ensure local programming is available." «Read the rest of this article»