Topic: Weakley County

Nashville, TN – The Tennessee Wildlife Resources Agency has been informed that the Tennessee's Natural Resources Conservation Service (NRCS) has recently received $778,044 in additional funding to help crop and livestock producers through the Environmental Quality Incentives Program (EQIP).
Producers in areas designated as either D3 Drought, Extreme or D4 Drought  exceptional on the recent July 2012 U.S. Drought Monitor maps for Tennessee are eligible to apply for selected conservation practices. These areas include Benton, Carroll, Crockett, Dyer, Fayette, Gibson, Haywood, Henry, Houston, Humphreys, Lake, Lauderdale, Montgomery, Obion, Shelby, Stewart, Tipton, and Weakley counties. «Read the rest of this article»

Nashville, TN – Tennessee sportsmen harvested more than 17,000 deer statewide on the opening weekend of gun season for deer as harvest numbers continue to be reported.
The 17,093 reported as of noon (CST) on Monday surpasses the 2011 total of 14,463 over the same time frame in 2011.
Since the initial segment of archery season for deer began on September 22nd, 84,825 deer have been harvested, an increase of 3,522 over the same period as last year. «Read the rest of this article»
Tennessee State Troopers Will Strictly Enforce No Refusal Law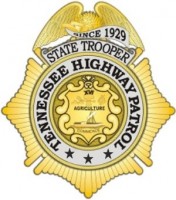 Nashville, TN – Tennessee Department of Safety and Homeland Security Commissioner Bill Gibbons and the Tennessee Highway Patrol's Colonel Tracy Trott are reminding citizens to expect a "No Refusal" and high-visibility, safe driving enforcement campaign during the 2012 Thanksgiving Holiday period. The "No Refusal" enforcement will begin at 6:00pm, Wednesday, November 21st and end at midnight, Sunday, November 25th.
The "No Refusal" law allows law enforcement officials to seek search warrants for blood samples in cases involving suspected impaired drivers. The goal is to deter impaired driving and reduce fatal crashes on Tennessee roadways.  The Thanksgiving Holiday marks the third "No Refusal" enforcement effort, following campaigns over the Fourth of July and Labor Day holiday periods.
«Read the rest of this article»
Tennessee Highway Patrol, Governor's Highway Safety Office and Mother's Against Drunk Driving Make Joint Announcement

Nashville, TN – Tennessee Department of Safety and Homeland Security Commissioner Bill Gibbons and Tennessee Highway Patrol Colonel Tracy Trott announced the department's second "No Refusal" enforcement campaign at a joint press conference with the Governor's Highway Safety Office (GHSO) and Mothers Against Drunk Driving (MADD) in Nashville.
The "No Refusal" enforcement effort, beginning at 6:00pm on Friday, August 31st and concluding at midnight on Monday, September 3rd, will also coincide with the Labor Day holiday weekend.
«Read the rest of this article»
Agriculture Secretary Vilsack Delivers Targeted Financial and Technical Assistance to Drought-Stricken Producers and Landowners in 19 States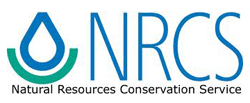 Nashville, TN – Agriculture Secretary Tom Vilsack today announced that USDA will target nearly $16 million in financial and technical assistance to help eligible crop and livestock producers in 19 states cope with adverse impacts of the historic drought gripping the nation.
"President Barack Obama and I continue to work across the federal government to provide relief for those farmers and ranchers who are affected by the severe drought conditions impacting many states across our nation," Vilsack said. "This additional assistance builds on a number of steps USDA has taken over the past few weeks to provide resources and flexibility in our existing programs to help producers endure these serious hardships." «Read the rest of this article»
Focus on Farm and Forest Issues, Rural Development Opportunities

Nashville, TN – The Tennessee Department of Agriculture is hosting a series of listening sessions across the state in April and May for farmers, forest landowners and agribusinesses. The purpose of the meetings is to hear stakeholder concerns about current issues and to explore opportunities for developing our rural economy and increasing farm and forest income.
"We want to be available to our producers, landowners and agribusinesses to hear their concerns and to get their input on how to enhance our rural communities and economy," Agriculture Commissioner Julius Johnson said. "This is also about ongoing efforts to look at how we, as an agency, can provide better service and be more responsive to challenges and opportunities. «Read the rest of this article»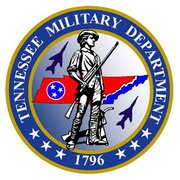 Nashville, TN – Memphis resident Maj. Gen. William Maloan, who served as the Deputy Commander, Joint Force Headquarters, Tennessee Army National Guard, retired February 17th, in ceremonies at the Tennessee National Guard Joint Force Headquarters.
General Maloan has served as the Deputy Commander since June 2007. He also serves as Presiding Judge and Chancellor of the 27th Judicial District for Weakley and Obion Counties in Tennessee.
«Read the rest of this article»
Montgomery County, TN – The National Weather Service has a tornado watch 7 in effect until 6:00am cst for the Clarksville Montgomery County Area.
A significant severe weather outbreak is possible in Middle Tennessee tonight and conditions will favor the development of isolated tornadoes. Vigilance is advised overnight.
Early tonight, a line of thunderstorms, some severe, was pushing across Eastern Arkansas. The National Weather Service in Little Rock, Arkansas issued tornado warnings for several of these storms and damage to houses and trees reportedly occurred near the town of Fordyce, Arkansas. «Read the rest of this article»
Muzzleloader Season Starts November 5th

Nashville, TN – Tennessee's youth hunters posted a slight increase over 2010 after a busy weekend of deer hunting across the state in the Young Sportsman Hunt.
The youth hunters (ages 6-16) harvested 8,831 deer, an increase of 13 deer over the same weekend last year. It is also an increase of 629 over the 2009 totals as reported by the Tennessee Wildlife Resources Agency.
For the second straight year, Giles County was the top county for the youth hunt with 284, also an increase of 13 from its 271 total of last year. Weakley County was again second with 234 and Fayette County moved to third from fourth from a year ago with 226. Henry County was close behind in fourth. Lawrence and Hardeman County each surpassed the 200-harvest number with 202 and 201, respectively. «Read the rest of this article»
Rate decreases in 90 counties, and increases in five

Nashville, TN – County non-seasonally adjusted unemployment rates for July 2011, released today show that the rate decreased in 90 counties. Five counties increased including Houston, Obion, Overton, Smith and Weakley.
Tennessee's unemployment rate for July was 9.8 percent, unchanged from the June revised rate. The national unemployment rate for July 2011 was 9.1 percent, down from the June revised rate of 9.2 percent.
The unemployment rate in July for Montgomery County was 9.5 percent, down 0.4 percent from the June rate of 9.9 percent.

«Read the rest of this article»