Topic: Weekly Market Snapshot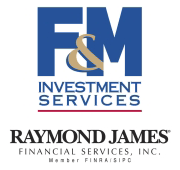 Clarksville, TN – As was widely anticipated, the Federal Open Market Committee removed the "patient" language from the policy statement, but indicated that "an increase in the target range for the federal funds rate remains unlikely at the April FOMC meeting."
The FOMC noted that "economic growth has moderated somewhat" (vs. January's "expanding at a solid pace"). In its Summary of Economic Projections, Fed officials lowered their forecasts for GDP growth and inflation. The dots in the dot plot (expectations of the appropriate year-end level of the federal funds rate) generally moved lower, implying a lower expected path of short-term interest rates in the months ahead.
«Read the rest of this article»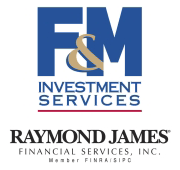 Clarksville, TN – Retail sales results for February continued to disappoint and consumer sentiment slipped unexpectedly, but weather may have been a factor. The reports on import prices and producer prices both showed significant disinflationary pressure (which may be seen as delaying the Fed's initial hike in short-term interest rates). Stock market volatility was elevated, with sharp moves day by day.
Market participants have grown increasingly worried about exchange rates. Around the world, exchange rates mostly fall under the jurisdiction of finance ministers (the Treasury in the U.S.), not the central banks.
«Read the rest of this article»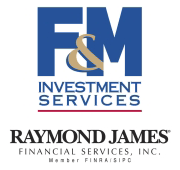 Clarksville, TN – The economic data were mixed, but the February Employment Report was stronger than expected. Nonfarm payrolls rose by 295,000 (±105,000), with a revision to January of -18,000. The BLS indicated that the payroll survey missed most of the bad weather that hit last month.
The household survey showed that 328,000 could not make it to work due to bad weather, which is about average (it was 601,000 in February 2014). Average weekly hours held steady (no weather impact).
«Read the rest of this article»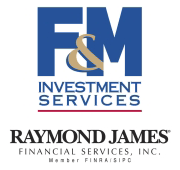 Clarksville, TN – Greece's reform proposals were accepted by European finance ministers, effectively kicking the can down the road for another four months.
In her monetary policy testimony, Fed Chair Janet Yellen signaled that the Fed will begin to consider raising short-term interest rates on a meeting-by-meeting basis. Before then, the Fed will change its forward guidance (currently, the language suggests that the Fed can be "patient" in deciding when to raise rates).
«Read the rest of this article»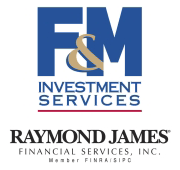 Clarksville, TN – The minutes of the January 27th-28th Federal Open Market Committee meeting showed officials continuing to make preparations for policy normalization.
There was some debate about the risks of moving either too late or too soon. "Several" Fed officials feared that waiting too long to raise rates would risk higher inflation, but "many" (which in Fedspeak, is more than "several") worried that a premature increase in rates could dampen the economic recovery and leave the Fed with limited options to correct course.
«Read the rest of this article»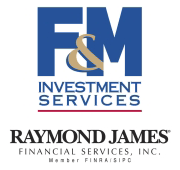 Clarksville, TN – As expected, U.S. financial market participants kept a close eye on developments in Europe. A fragile ceasefire agreement was reached in Ukraine (but we've seen that before). Negotiations to reduce austerity in Greece and restructure the country's debt broke down without making much progress, but the two sides agreed to try again next week.
Retails sales were softer than expected in January and consumer sentiment fell unexpectedly in the mid-February assessment, leading to some concerns about the strength of consumer spending, but also fueling expectations that the Fed will delay its initial increase in short-term interest rates. Unadjusted core retail sales fell 24.9%, the same decline as in January 2014.
«Read the rest of this article»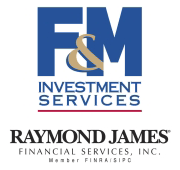 Clarksville, TN – The January Employment Report was strong. Nonfarm payrolls rose by 257,000 (median forecast: +235,000), with a net upward revision of +147,000 to the two previous months (three month average at +336,000). Payrolls fell by 2.76 million before seasonal adjustment, but were up 3.21 million from a year earlier.
The unemployment rate edged up to 5.7% (from 5.6%) reflecting noise in the labor force participation figure (down in December, up in January). The employment/population ratio edged higher. Average hourly earnings jumped 0.5%, following a 0.2% decline in December (up 2.2% y/y, still a relatively lackluster trend).
«Read the rest of this article»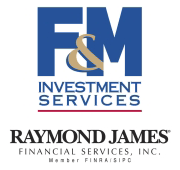 Clarksville, TN – As expected, Greece's election resulted in a turn to the left. The new leadership indicated that it intends to remain in the euro, but will seek a reduction in austerity and some restructuring of the country's debt.
That sets up a conflict with other European countries that oppose such moves. This will likely take some time to resolve, with headlines expected to add to global financial market volatility in the weeks to come. Meanwhile, euro area inflation fell to -0.6% y/y.
Real GDP rose at a 2.6% annual rate in the advance estimate for 4Q14 (vs. a median forecast of +3.1%), but it was still a good report. As expected, it was a strong quarter for consumer spending (+4.3%), but a relatively soft quarter for business fixed investment (+1.9%).
«Read the rest of this article»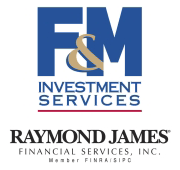 Clarksville, TN – As expected, the European Central Bank (ECB) signaled that it would begin a quantitative easing program, purchasing €60 billion per month in public and private securities through September 2016.
The amount of monthly purchases was a bit higher than anticipated, but that included the ECB's already-existing program to purchase asset-backed securities and covered bonds. The ECB's announcement sent the euro sharply lower.
«Read the rest of this article»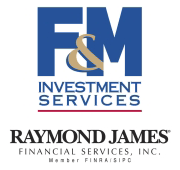 Clarksville, TN – Investors remained concerned about the global economy. The Swiss National Bank abandoned its currency ceiling against the euro, generating turmoil in the foreign exchange markets and adding to investor anxiety in the U.S.
While the Swiss franc surged, the U.S. dollar gained further ground against other currencies and a flight to safety pushed yields on long-term Treasuries lower (the 30-year bond yield to an all-time low). The SNB's move reflected the central bank's inability to defend the ceiling (especially with the European Central Bank expected to embark on QE next week), but investors took it as a sign of global financial instability.
«Read the rest of this article»