Topic: Weight loss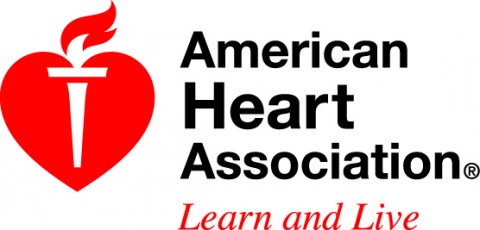 Nashville, TN – A heart-healthy diet helped men at high risk for heart disease reduce their bad cholesterol, regardless of whether they lost weight, in a study presented at the American Heart Association's Arteriosclerosis, Thrombosis and Vascular Biology 2013 Scientific Sessions.
The 19 24- to 62-year-old men in the study had metabolic syndrome, which refers to three or more significant risk factors for heart disease and stroke. The risk factors included in this study were high waist circumference, high blood pressure, high levels of triglycerides and fasting glucose and low levels of high density lipoprotein or HDL "good" cholesterol. «Read the rest of this article»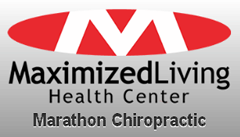 Clarksville, TN -  Maximized Living along with Marathon Chiropractic is hosting "Resolve:  The New Year's Weight Loss Challenge". This life-changing event will be held February 2nd, 2013, at Xtreme Ministries, Fort Campbell Boulevard.
This event will share the latest research behind healthful weight loss, so people can establish—and maintain—a proper weight. The event offers a 30-day weight loss challenge, but it is not about body image, rather, its goal is to re-establish the proper function of the human body. «Read the rest of this article»
Clarksville TN – According to Dr. Henry Cloud, "Growth is not only about getting healthy, but about learning ways of living as well."1
In the last year I have gone through a dramatic physical, emotional, and spiritual renewal in my life. Along with growing closer in my walk with Christ, growing deeper in my personal relationships, and experiencing promotion and favor in my professional endeavors, I have lost and kept off over 80 pounds.
I am in the best shape of my life in every way possible. «Read the rest of this article»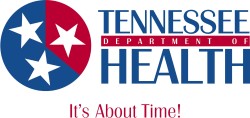 Nashville, TN – With New Year's Eve fast approaching, conversations have already started about resolutions for 2013. Losing weight and stopping smoking are perpetual favorites for many, and the Tennessee Department of Health believes those are excellent goals and includes them in a list of five suggested resolutions for the upcoming year. «Read the rest of this article»
Free Weight-Loss Apps and Websites for Workout Buys

Yonkers, NY – Losing weight is can be challenge─but there are tools that can make it easier.  The October 2012 issue of ShopSmart, from Consumer Reports, highlights free apps that can help those on a weight-loss journey and best sites for deals on workout clothes and gear that can get in you the mood to move. «Read the rest of this article»
NIH-funded research could lead to lower health care costs for adults with type 2 diabetes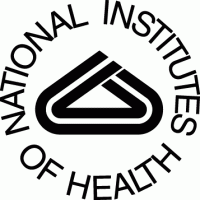 Washington, D.C. – Weight loss and increased physical fitness nearly halved the risk of losing mobility in overweight or obese adults with type 2 diabetes, according to four-year results from the Look AHEAD (Action for Health in Diabetes) trial funded by the National Institutes of Health. The results are published in the March 29, 2012, issue of the New England Journal of Medicine.
"Being able to perform routine activities is an important contributor to quality of life," said Griffin P. Rodgers, M.D., director of the NIH's National Institute of Diabetes and Digestive and Kidney Diseases (NIDDK), which led the study. "These findings add support to making lifestyle changes that improve health and reduce disability in people with type 2 diabetes, changes that already have been shown to prevent the disease and provide a good return on investment."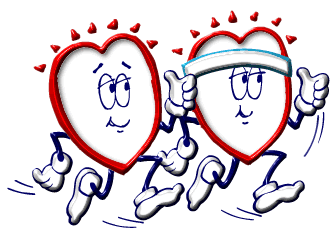 «Read the rest of this article»
'Thrive' will offer online tips, tools and support to help participants learn, grow and thrive in 2012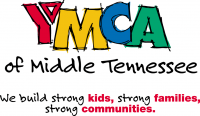 Nashville, TN – At the YMCA, we believe true health and happiness is a balancing act. In order to truly thrive, we must learn and grow in all areas of our life—spirit, mind and body. And that's why we're challenging people in our community to sign up for Thrive, a set of free, online healthy living challenges designed to help anyone at any wellness level improve their overall health and well-being.
Thrive is open to everyone, Y membership is not required to take part. The free challenges will reward participants for completing a set of action steps related to one the key areas of life that wellness experts say are critical to a healthy and happy life. The effort is part of our nonprofit's renewed commitment to give individuals and families in our community the opportunities they need to learn, grow and thrive. «Read the rest of this article»

Nashville, TN – With the start of the new year, the Tennessee Department of Commerce and Insurance's Consumer Affairs division is kicking off "Don't Get Scammed in 2012." Through the campaign, the department hopes to prevent consumers from falling prey to schemes. The 2012 "Don't Get Scammed" calendar (http://1.usa.gov/AhoK3P) and similarly themed brochure (http://1.usa.gov/u5UCUY) are filled with information on a variety of scams.
One of the scams consumers should be aware of this month are diet scams. During the New Year's holiday, you probably saw ads that claimed you could lose 30 pounds in 30 days, block the absorption of fat and carbs by taking a pill or melt away pounds by wearing a patch. If those ads sound too good to be true, they just might be. «Read the rest of this article»

Washington, D.C. – It's that time of year again, when you look at the scale or your credit card statement and realize it's time to make some changes in the New Year.
Whether you're vowing to drop the pounds once and for all, get your debt under control, or finally quit smoking, these tips from USA.gov can help you see your New Year's Resolutions through to the end. «Read the rest of this article»

Winston-Salem, NC - This year, make sure your New Year's fitness resolution includes your kids. Doing so  could make working out and losing weight a lot more fun, according to  fitness expert Michael Berry.
Berry, director of the Human Performance Laboratory at Wake Forest University, said fitness with the kids must include more than a  predictable schedule. You must engage the kids and even make exercise a little unusual to get them excited about working out. «Read the rest of this article»