Topic: Welfare
Recently, I saw a graphic on Facebook depicting certain states in the USA where there were more people on welfare than working in that state. A couple of days later, I read a post that a friend shared on Facebook, again, about welfare.
I was not surprised at the post, rather, reminded that sometimes it takes a couple nudges for us to see what we're really seeing. The post was from Mike Huckabee, a former preacher and presidential candidate. «Read the rest of this article»

Clarksville, TN – Clarksville Police are asking for the public's assistance to locate a man for a welfare check.
Police received a report that the man had requested assistance about legal issues concerning his wife and two children. The man indicated he had been discharged from the military and has PTSD.
«Read the rest of this article»

Clarksville, TN – On February 16th, 2012, around 9:00pm, Clarksville Police officers were called to 171 Wallace Boulevard for a welfare check of the children living in an apartment.
Officer Jeff Danault arrived and contacted the residents, Aaron Miller and Caroline Gregory. He could smell the odor of marijuana coming from inside of the apartment. When officers entered the residence, they found almost a quarter pound of marijuana, pills, drug paraphernalia and a partially burnt marijuana cigarette and a blunt.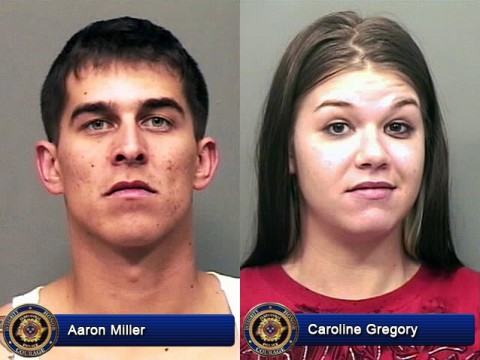 «Read the rest of this article»