Topic: West Tennessee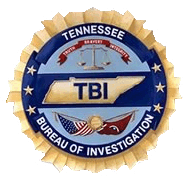 Jackson, TN – Less than a month after a new law went into effect to help identify, investigate, and prosecute human trafficking in Tennessee, Special Agents with the Tennessee Bureau of Investigation joined with partner agencies in West Tennessee to identify and arrest individuals who prey on children.
TBI Agents, including those assigned to TBI's Internet Crimes Against Children Task Force, worked alongside investigators from the Jackson Police Department and the Madison County Sheriff's Office on a multi-day sting operation in Jackson, TN. «Read the rest of this article»
Austin Peay Sports Information

Clarksville, TN – At every home football game in 2015, Austin Peay State University athletics will be recognizing important members of our campus and community, in addition to offering a fun atmosphere in and outside of Governors Stadium.
«Read the rest of this article»

Nashville, TN – The Tennessee Wildlife Resources Agency's Fisheries Division has completed its Florida largemouth bass stockings for 2015.
TWRA fish hatchery personnel stocked close to 950,000 fingerlings in reservoirs and agency lakes. The stocking goal of 750,000 was exceeded by almost 200,000 fingerlings.
The TWRA was able to get 1,225,000 Florida largemouth fish fry from state fish hatcheries in Florida, Louisiana, and Texas in mid-April. TWRA hatchery staff raised the fry to a stocking size of about two inches. «Read the rest of this article»
Change Scheduled for April 1st

Nashville, TN – Goodwill Industries of Middle Tennessee is extending business hours at its stores to better serve customers.
Starting April 1st, stores will open one hour earlier. New store hours will be 8:00am-8:00pm. Monday through Saturday and 10:00am-8:00pm on Sunday. «Read the rest of this article»
Tennessee Civil War National Heritage Area Expands Traveling Exhibition on Emancipation and Reconstruction in Tennessee

Clarksville, TN – As we begin the last year of the 150th anniversary of the Civil War, the Tennessee Civil War National Heritage Area has expanded its traveling exhibition about emancipation and Reconstruction.
"Free at Last!" tells the momentous story of the transition from slavery to freedom and the development of citizenship among formerly enslaved African Americans.
«Read the rest of this article»

Nashville, TN – Tennessee Governor Bill Haslam Thursday evening hosted the 12th annual "Tennessee Season to Remember" ceremony at First Baptist Church in Nashville to honor victims of homicide. Haslam was joined by several state and local public safety officials. During the ceremony, families from across Tennessee placed ornaments on memorial wreaths in honor of their loved ones.
"We want these families who have suffered unimaginable loss to know that Tennesseans support them, and we hope the simple act of hanging an ornament in the name of a loved one can provide some comfort this holiday season," Haslam said. «Read the rest of this article»

Nashville, TN – The Tennessee Department of Health has received confirmation from the Centers for Disease Control and Prevention of two cases of enterovirus D68 in Tennessee. One patient resides in West Tennessee and the other in East Tennessee. Both were young children who were hospitalized for their illnesses, but are now home and doing well.
"As expected, Tennessee has been impacted by enterovirus D68 as have most other states this fall," said TDH Commissioner John Dreyzehner, MD, MPH. "We have now confirmed two cases, while other samples have tested positive for different, common, seasonal cold viruses. It is also likely other samples will test positive for EV-D68 in the future. «Read the rest of this article»

Nashville, TN – The Tennessee Wildlife Resources Agency completed "The Tennessee Northern Bobwhite Quail Restoration Plan" last year and it is now being put into action.
The northern bobwhite quail is Tennessee's state game bird and historically was a prominent game bird across the southeastern United States. Unfortunately, due to the large scale loss of farmland, changes in agriculture, and increases in forest land, quail habitat has been reduced or eliminated. As a result, the northern bobwhite population in the U.S. has been on a decline. «Read the rest of this article»

Nashville, TN – The 2014-15 state waterfowl hunting seasons and a preview of next year's sport and commercial fishing proclamations will be among the agenda items for the Tennessee Fish and Wildlife Commission at its August meeting.
The meeting will be held August 28th-29th (Thursday-Friday) at the West Tennessee Research and Education Center in Jackson. «Read the rest of this article»

Nashville, TN – The 2014 application period for the trapping of a peregrine falcon to be used in falconry is underway, the Tennessee Wildlife Resources Agency has announced.
The TWRA will award this permit to the winner of a draw to be held on Wednesday, August 27th. Falconers may go to TWRA's website under the Hot Topics section and locate the print-ready application and also view the requirements.
«Read the rest of this article»