Topic: West Tennessee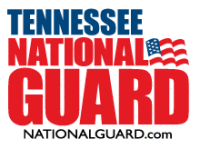 Nashville, TN – Soldiers of the Tennessee Army National Guard's 168th Military Police Battalion and the Volunteer Training Site-Milan have been mobilized to assist motorists in the Dyer County area of West Tennessee.
The National Guard Teams, equipped with water, food and blankets, will conduct welfare checks on motorists to make sure there are no health emergencies. «Read the rest of this article»
Effort part of overall Red Cross response to 146 large disasters nationwide

Clarksville, TN – In a year that had deadly tornadoes, fierce wildfires and destructive floods in many states, the Tennessee Volunteer Region responded to 932 disasters in the region, part of the 146 large disaster relief efforts led by the American Red Cross in 42 states and territories between January 1st and December 1st in 2013.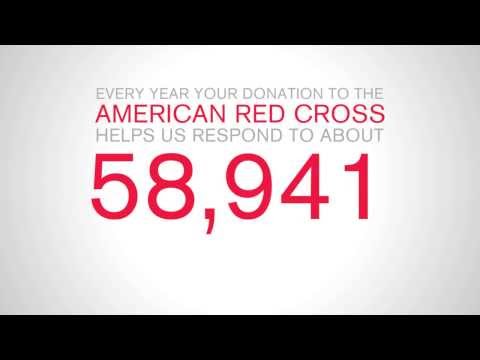 «Read the rest of this article»
Offer Vital Power Outage Safety Tips for Communities that May Still be Affected

Dickson, TN – The American Red Cross operated and staffed an overnight shelter with a team of volunteers, to offer safe refuge for those residents who were affected by the ice storm and may require electricity in order to operate life-sustaining equipment.
The shelter had no overnight stays Monday night but local Red Cross officials plan to keep it open until Wednesday to serve those who may still need to utilize the facility. «Read the rest of this article»
Encourages Local Residents to Prepare for Potential Power Outages

Clarksville, TN – As many Tennesseans brace for what may be a troublesome and dangerous ice storm this weekend, the Red Cross is continuing to prepare, plan and work to coordinate with emergency officials and local community partners to help residents who may be impacted by the storms across Middle and West Tennessee.
«Read the rest of this article»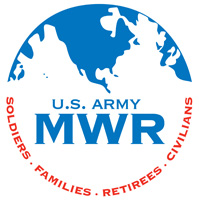 Fort Campbell, KY – Join Outdoor Recreation Adventure Programs for some great activities this month!
Women in the Wilderness Archery will be offered on October 8th from 5:30pm to 7:30pm. You must be age 18 or over to participate. "Women in the Wilderness" is a program designed for women to enjoy outdoor sports and learn a new skill as well as meet like-minded women. The cost is $10.00 and preregistration is required by 4:00pm on October 7th. «Read the rest of this article»

Nashville, TN – "We grew 134 varieties of pumpkins and gourds this year, plus the prettiest mums we've had yet," said Andrew Dixon, farmer and operator of Granddaddy's Farm near Nashville. "The rain didn't hold us back. In fact, the corn maze is taller and greener, and everything is better than it's been since we've opened the place—I think even the racing pigs run faster!"
Tennessee's cool, rainy summer may have been a mixed blessing for farmers, helping some crops and hampering others, but now that fall is here, the state's agritourism operators see no downside. «Read the rest of this article»
Streamlined Process Will Allow Veterans and Family Members to be Pre-Approved for Burial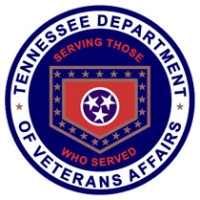 Nashville, TN – Tennessee Governor Bill Haslam and Department of Veterans Affairs Commissioner Many-Bears Grinder announced an innovative new online pre-registration form which will allow veterans and their families to be pre-approved for burial in the state veterans cemeteries.
Traditionally, funeral directors contact the nearest state veterans cemetery when they receive a request to bury the remains of a veteran or dependent who previously expressed interest in burial at one of the four locations.
«Read the rest of this article»

Clarksville, TN – Austin Peay State University women's basketball head coach Carrie Daniels has announced the addition of Dean Walsh to her coaching staff for the 2013-14 season, effective Monday.
Walsh, who was an associate head coach at Gardner-Webb last season, fills the position left vacant by the departure of Jessica Grayson last fall and joins assistant coaches Brooke Armistead and Jerome Jackson on Daniels' staff.
«Read the rest of this article»

Nashville, TN – If "blackberry winter" is a chilly spell in April, then the blackberry winter of 2013 lasted all April long. Tennessee's wet, cool spring certainly gave blackberries plenty of water and time to grow.
Fortunately, summer's sun and heat showed up just in time to bring out the sweetness in this year's crop, and the state's blackberry growers anticipate a banner year. Some Tennessee berry growers will just have to wait a little longer than others, though, depending on where they live.
«Read the rest of this article»

Nashville, TN – The Tennessee Fish and Wildlife Resources Commission set the state's 2013-14 hunting seasons at its May 30th-31st meeting which concluded Friday at the Tennessee Wildlife Resources Agency Ray Bell Region II Building.
TWRA staff had presented the recommendations on upcoming hunting seasons at its April meeting with few changes for 2013-14. Tennessee deer hunters will again see an increased opportunities for harvest in the coming year. «Read the rest of this article»