Topic: West Tennessee
APSU Sports Information

Clarksville, TN – Austin Peay State University football team returns home to take on the University of Tennessee at Martin 6:00pm, this Saturday at Fortera Stadium with both squads seeking three-game winning streaks,
The Govs have notched back-to-back wins (Morehead State, Murray State) for the first time since 2011, while the Skyhawks have posted consecutive wins over ranked opponents (No. 15 Chattanooga, No. 20 Tennessee State) for the first time program history.
«Read the rest of this article»
Written by Curtis Johnson
Tennessee State Representative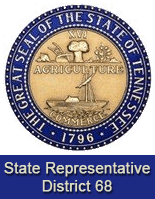 Nashville, TN – The first session of the 110th Tennessee General Assembly adjourned on May 10th, 2017, after passing major legislation that will benefit Tennesseans for generations to come. This is Part 9 of a 12 Part report.
This includes a measure making Tennessee the first state in the nation to offer all adults without a degree tuition-free access to community college; a new law rebuilding a safe and reliable transportation network, while reallocating revenues to maximize taxpayers' return on that investment; and a bill which provides a responsible path to improve access to broadband through investment, deregulation, and education.
Action in the General Assembly also included passage of a balanced budget which takes on no new debt, as well as legislation protecting the elderly, enhancing the state's robust job growth, cracking down on crime, and boosting efforts as the fastest improving state in the nation in K-12 student achievement. Following is a report on key legislation passed this year.
«Read the rest of this article»
Proposal part of governor's NextTennessee legislative agenda

Nashville, TN – Tennessee Governor Bill Haslam today announced legislation to increase broadband access to Tennessee's unserved citizens.
Tennessee currently ranks 29th in the U.S. for broadband access, with 34 percent of rural Tennessee residents lacking access at recognized minimum standards.
«Read the rest of this article»
Tennessee Titans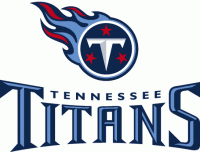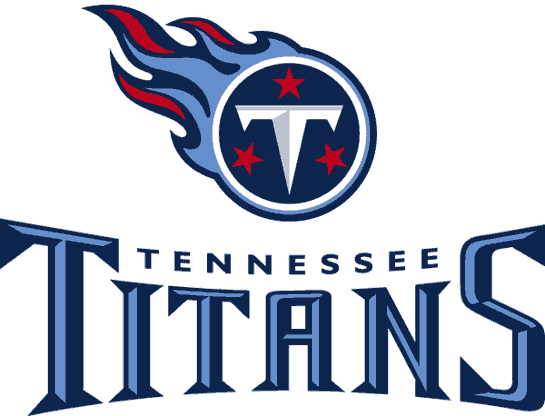 Nashville, TN – The Tennessee Titans today announced the 2016 launch of the Titans High School Game of the Week presented by Academy Sports + Outdoors.
Beginning this week, Week 2 of the High School football season, four matchups will be chosen to compete to become the High School Game of the Week. A panel of media members select the top matchups from East, Middle, and West Tennessee, and one wild card.

«Read the rest of this article»

Clarksville, TN – Dunbar Cave State Park at 401 Old Dunbar Cave Road held its Hummingbird and Butterfly Festival on Saturday with numerous events for the family.
From 9:00am to 11:00am and again from 1:00pm to 3:00pm, hummingbirds were banded by Cyndi Routledge, a master bander who has completed the five-year course taught by the Department of the Interior.
Information gathered at the banding is sent to Laurel, Maryland where a huge data base on hummingbirds is located under the auspices of the United States Geological Survey.
«Read the rest of this article»

Nashville, TN – A horse in West Tennessee has tested positive for Eastern Equine Encephalitis (EEE), a virus that can be fatal for horses and humans. The Tennessee Departments of Agriculture and Health are advising citizens to take precautions to protect themselves and their livestock.
Mosquitoes transmit EEE. Humans cannot contract these viral infections directly from infected horses. However, mosquito-borne diseases do pose a public health risk.
«Read the rest of this article»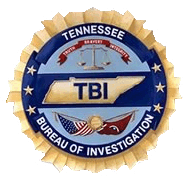 Jackson, TN – An investigation by Special Agents with the Drug Investigation Division of the Tennessee Bureau of Investigation and other West Tennessee law enforcement agencies has resulted in the arrest of a McKenzie man on drug-related charges.
Special Agents began investigating a complaint against Tanner Scott Workman, following a tip. Agents and detectives with the Paris/ Henry County Metro Narcotics Unit and the McKenzie Police Department obtained and executed a search warrant at Workman's residence at 530 Paw Paw Lane.
«Read the rest of this article»
Employers in Middle Tennessee Lead the State in Job Opportunities

Nashville, TN – The Tennessee Department of Labor & Workforce Development (TDLWD) reported Friday almost 200,000 jobs were posted on the Jobs4TN.gov website in April 2016.
That marks a record number of job opportunities employers across the state have advertised on the site.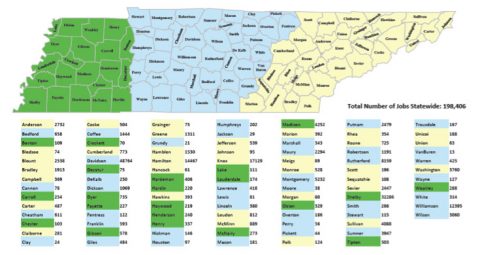 «Read the rest of this article»

Tullahoma, TN – The Tennessee Fish and Wildlife Commission approved the state's 2016-17 hunting seasons at its May meeting which concluded Friday at the Arnold Air Force Base Gossick Leadership Center.
The state's hunting seasons are annually established each year during the TWFC's May meeting. The Tennessee Wildlife Resources Agency made its recommendations during the April meeting. Additional recommendations were made by commission members.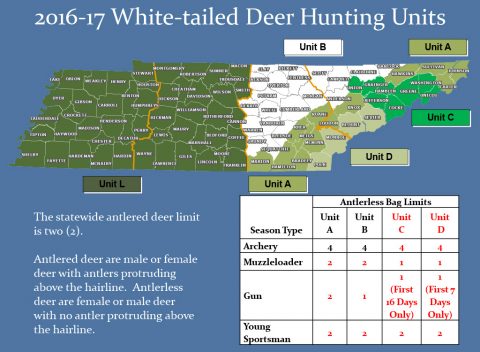 «Read the rest of this article»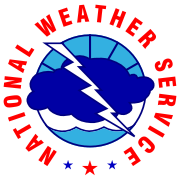 Nashville, TN – The National Weather Service (NWS) has issued a Severe Thunderstorm watch for Clarksville-Montgomery County that is in effect this afternoon until 8:00pm tonight, Sunday, May 1st.
Thunderstorms are developing from Western Tennessee to Western Kentucky and Southern Indiana and these storms should increase some in coverage and intensity through the afternoon while spreading eastward.
«Read the rest of this article»