Topic: West Tennessee

Nashville, TN – The 2014 application period for the trapping of a peregrine falcon to be used in falconry is underway, the Tennessee Wildlife Resources Agency has announced.
The TWRA will award this permit to the winner of a draw to be held on Wednesday, August 27th. Falconers may go to TWRA's website under the Hot Topics section and locate the print-ready application and also view the requirements.
«Read the rest of this article»
Candidates Talk Rural Development in Chester County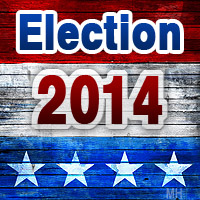 Henderson, TN – The Henderson/Chester Chamber of Commerce held a candidate forum Tuesday night at the Henderson City Hall, offering local and statewide candidates a chance to discuss policy ideas with West Tennessee voters. The common thread among all of the speakers was economic development in those counties.
Dan Cramer, candidate for US House of Representatives for Tennessee's 7th district, was on hand at the event to give his thoughts on building more jobs in rural Tennessee.
«Read the rest of this article»

Nashville, TN – Despite the recent threat of a hard freeze across Tennessee, the state's strawberry crop remains unscathed – mostly.
The 2014 strawberry season is still on track to begin around the first week of May in West Tennessee, where temperatures are milder, and as late as June 1st for upper East Tennessee where temperatures are cooler and the majority of freeze damage occurred.
«Read the rest of this article»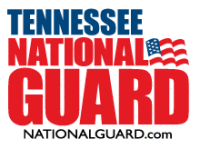 Nashville, TN – Soldiers of the Tennessee Army National Guard's 168th Military Police Battalion and the Volunteer Training Site-Milan have been mobilized to assist motorists in the Dyer County area of West Tennessee.
The National Guard Teams, equipped with water, food and blankets, will conduct welfare checks on motorists to make sure there are no health emergencies. «Read the rest of this article»
Effort part of overall Red Cross response to 146 large disasters nationwide

Clarksville, TN – In a year that had deadly tornadoes, fierce wildfires and destructive floods in many states, the Tennessee Volunteer Region responded to 932 disasters in the region, part of the 146 large disaster relief efforts led by the American Red Cross in 42 states and territories between January 1st and December 1st in 2013.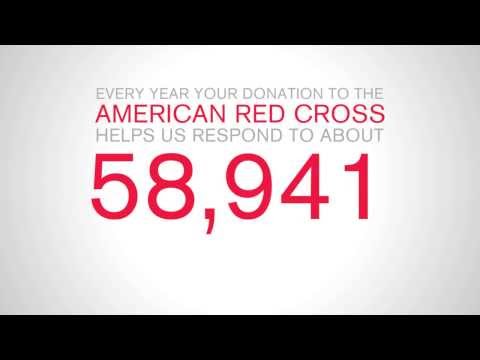 «Read the rest of this article»
Offer Vital Power Outage Safety Tips for Communities that May Still be Affected

Dickson, TN – The American Red Cross operated and staffed an overnight shelter with a team of volunteers, to offer safe refuge for those residents who were affected by the ice storm and may require electricity in order to operate life-sustaining equipment.
The shelter had no overnight stays Monday night but local Red Cross officials plan to keep it open until Wednesday to serve those who may still need to utilize the facility. «Read the rest of this article»
Encourages Local Residents to Prepare for Potential Power Outages

Clarksville, TN – As many Tennesseans brace for what may be a troublesome and dangerous ice storm this weekend, the Red Cross is continuing to prepare, plan and work to coordinate with emergency officials and local community partners to help residents who may be impacted by the storms across Middle and West Tennessee.
«Read the rest of this article»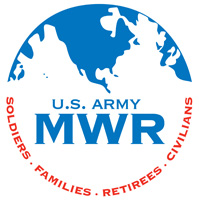 Fort Campbell, KY – Join Outdoor Recreation Adventure Programs for some great activities this month!
Women in the Wilderness Archery will be offered on October 8th from 5:30pm to 7:30pm. You must be age 18 or over to participate. "Women in the Wilderness" is a program designed for women to enjoy outdoor sports and learn a new skill as well as meet like-minded women. The cost is $10.00 and preregistration is required by 4:00pm on October 7th. «Read the rest of this article»

Nashville, TN – "We grew 134 varieties of pumpkins and gourds this year, plus the prettiest mums we've had yet," said Andrew Dixon, farmer and operator of Granddaddy's Farm near Nashville. "The rain didn't hold us back. In fact, the corn maze is taller and greener, and everything is better than it's been since we've opened the place—I think even the racing pigs run faster!"
Tennessee's cool, rainy summer may have been a mixed blessing for farmers, helping some crops and hampering others, but now that fall is here, the state's agritourism operators see no downside. «Read the rest of this article»
Streamlined Process Will Allow Veterans and Family Members to be Pre-Approved for Burial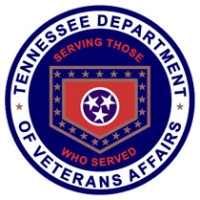 Nashville, TN – Tennessee Governor Bill Haslam and Department of Veterans Affairs Commissioner Many-Bears Grinder announced an innovative new online pre-registration form which will allow veterans and their families to be pre-approved for burial in the state veterans cemeteries.
Traditionally, funeral directors contact the nearest state veterans cemetery when they receive a request to bury the remains of a veteran or dependent who previously expressed interest in burial at one of the four locations.
«Read the rest of this article»