Topic: Wildcats
Clarksville, TN – Clarksville High School held Hendersonville High School to single-figure scoring in three of four quarters, November 18th at the William Workman Gymnasium, as the Wildcats came away with a 59-41 victory.
Despite playing a road game the night before in Nashville, the Wildcats (2-2) defense was dominate in the contest, only allowed the Commandos to score seven points in the first, second and fourth quarters.
Clarksville High on the other hand had more than enough offensive firepower, led by JJ Jones' game-high 22 points.
«Read the rest of this article»
Clarksville, TN – Clarksville High School's hard-throwing, right-handed pitcher Donny Everett cast his lot with the defending NCAA Baseball National Champions Vanderbilt University, by signing a Letter of Intent on November 12th, in a ceremony held in the school's cafeteria.
The Commodores had shown interest is Everett since he was 15-year old; something that is more prevalent in football and basketball and at the time was almost unheard of in college baseball.
"I went to a showcase the summer of my freshman year and the Vanderbilt coaches saw me and we just sort of started talking form there," Everett said. "I just loved everything they had to offer with a great education, plus they really wanted me, so it was a great fit.
«Read the rest of this article»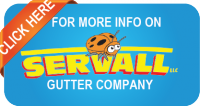 Clarksville, TN – Clarksville High School's boys basketball team outscored Clarksville Academy 9-1 over the final 3:11, Thursday, November 6th in the APSU Dunn Center in the Montgomery County High School Basketball Jamboree, to pull away for a 29-22 victory.
The Cougars took their final lead of the game, 21-20, on two free throws by Ian Campbell with 3:36 left in the scrimmage, but the Wildcats followed by putting together its best run of the game in scoring six straight points to take the lead for good.
«Read the rest of this article»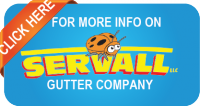 Clarksville, TN – In what was a must-win situation to keep its post-season hopes alive, Kenwood High School got out to a 20-0 lead Friday night, October 24th at Hilda J. Richardson Athletic Field – then when off a late Clarksville High charge for a 20-17 District 10-AAA victory.
Kenwood (4-5, 3-3 District 10-AAA) would come out clicking on offense behind the play of quarterback Malcom Perry, as the Knights found the end zone on each of its first three possessions.
On their first drive the Knights would begin at their own 11-yard line, but moved out of the shadow of their own goal line with back-to-back first-down runs by AJ Richardson and Perry to get out to the Kenwood 32.
«Read the rest of this article»
Clarksville, TN – After falling behind early Clarksville High School's football team scored 17 straight points, Friday night, September 19th at Hilda J. Richardson Athletic Field, then held on to defeat Northeast High School in a District 10-AAA matchup, 17-12.
With the win, Clarksville High (2-3. 1-1 District 10-AAA) ends a three-game losing streak after opening the season with a win at Goodpasture High School, while Northeast High School dropped its fifth game in a row and falling to 0-2 in District 10-AAA play.
«Read the rest of this article»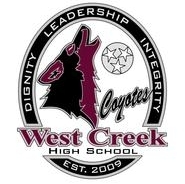 Clarksville, TN – West Creek High School's volleyball team battled its way into the championship game of the Gold Division, at the Coyotes Clash September 6th, but slow starts against Battle Ground Academy proved to be their undoing in falling to the Wildcats in straight games, 25-22 and 25-17.
The Lady Coyotes (19-3) had earned a spot the finals by defeating Hillwood High School and Jackson South Side High School in the single-elimination part of the Clash, after earning the second seed out of Pool A.
But the Lady Coyotes fell behind right out of the gates in Game 1 versus Battle Ground Academy (10-4), as the Wildcats scored eight of the first 11 points to hold an early 8-3 advantage. «Read the rest of this article»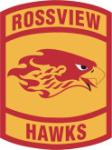 Clarksville, TN – Scoring touchdowns on five of its six first-half possessions, September 5th, Rossview High School not only picked up its first win of the season; but also retained the Warfield Shield with a 48-3 District 10-AAA victory over Clarksville High School.
It wouldn't take long for the Hawks (1-2, 1-0 District 10-AAA) to start their night's scoring, as they took their opening possession right down the field, 80 yards on six plays, with Isaiah Johnson going in from five yards out to put Rossview up 6-0 just 1:44 into the game – after the extra-point attempt was no good after hitting the upright.
«Read the rest of this article»
Clarksville, TN – Clarksville High School's football team only trailed Ravenwood High School by six points at halftime, August 29th at Hilda J. Richardson Athletic Field, but couldn't get anything going after intermission in a 41-7 loss to the Raptors.
The Wildcats (1-1) looked like they had the momentum heading into the second half, despite trailing 13-7, after holding Ravenwood to no points from inside its own 10-yard line in the final seconds of the opening half.
But the Raptors (2-0) held the Wildcats to a three-and-out on its first possession of the second half, while taking its first of the third quarter into the end zone to go up two scores and they never looked back.
«Read the rest of this article»

Lexington, KY - After failing to score in Monday's exhibition opener at Indiana State, Austin Peay State University women's soccer team is still searching for its offensive identity after a 5-0 loss at Kentucky, Wednesday.
«Read the rest of this article»
From APSU Sports Informaion

Clarksville, Tn –  Austin Peay State University head volleyball coach Taylor Mott has announced that Jami Thomas will join her staff next season as a volunteer assistant coach.
Thomas, a Paola, Kansas native, brings 14 years of coaching experience to the Lady Govs staff. Most recently, she was the head varsity coach at Clarksville High School where she led the Wildcats to an 11-5 record and the District 10-AAA semifinals during the 2013 season.
«Read the rest of this article»