Topic: William Becker

Clarksville, TN – A suspicious activity call resulted in the arrest of three adults and one juvenile on a string of burglaries in the Thornberry Drive, Kim Drive, Trevor Drive, and Kim Drive area.
On July 17th, 2012, a little before 1:00am, a neighborhood man spotted a small mini-van parked near the dead-end of Kim Drive and males getting out of the van wearing backpacks. He further observed the men walking and approaching vehicles in different yards.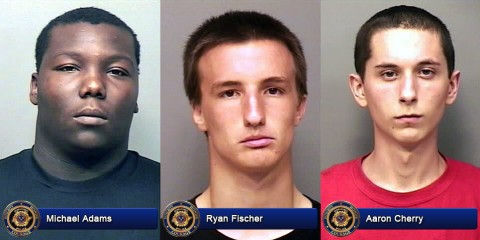 «Read the rest of this article»

Clarksville, TN – On November 27th, 2011, around 9:30pm, 911 received an odd call about a suspicious person inside of Walgreens, 1954 Madison Street.
The caller said a man inside of Walgreens appeared to be wearing some sort of facial make up to alter his appearance, wearing all black clothing, hanging around the pharmacy, went outside to smoke, was watching people, and then reentered the store.
«Read the rest of this article»