Topic: Williamson County

Nashville, TN – From now through Wednesday April 30th, 9:00am-2:00pm, there will be temporary lane closures in both directions on SR 48 North (Trenton Road) between 8.0 MM (Needmore Road) and the 10.5 MM (Meriwether Road) in Clarksville to pull new cable for utility relocation.
The Clarksville Department of Electricity will be doing the work. Flag Pro will be taking care of the work zone. Weather permitting. «Read the rest of this article»
Wind Advisory through Tuesday Afternoon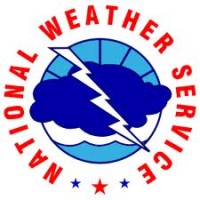 Nashville, TN – A strong cold front will sweep across Middle Tennessee late this afternoon and evening. Owing to a strong pressure gradient today, windy conditions will exist across the mid state.
Sustained wind speeds of 15 to 25 mph, with gusts to 35 mph or higher will be common. By Tuesday afternoon, winds will finally begin to weaken.
In addition to the wind, the current warm air mass we have enjoyed for several days will be replaced by frigid arctic air once the cold front passes. By Wednesday morning, temperatures across Middle Tennessee will settle in the mid to upper 20′s. «Read the rest of this article»

Clarksville, TN – After 6 years spent working as a mortgage loan processor, new Realtor Nichole Royce is excited about her new career in real estate sales.
Nichole recently earned her real estate license in Tennessee and joined Crye-Leike's Clarksville, St. Bethlehem branch office.
«Read the rest of this article»

Nashville, TN – The Tennessee Wildlife Resources Agency and the Young Sportsman Foundation, along with the support of local state chapters of the National Wild Turkey Federation, will host a youth-only turkey hunt on Saturday, March 22nd at the Cheatham Wildlife Management Area.
The annual hunt is for youth between the ages of 6-16 will be conducted on more than 20,000 acres of prime wild turkey habitat at Cheatham WMA. «Read the rest of this article»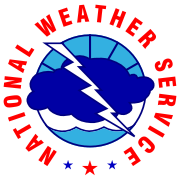 Clarksville, TN – The National Weather Service reports another wintry mix for the northwest part of Middle Tennessee Sunday night. A low pressure system will pass south of Middle Tennessee tonight into Sunday, bringing widespread rain and a few thunderstorms to the area.
As the system moves off to the east Sunday night, colder air filtering in from the North will bring temperatures down to near or below freezing across Northwest parts of Middle Tennessee. «Read the rest of this article»
State of Tennessee releases County Unemployment Rates for January 2014

Nashville, TN – Tennessee County unemployment rates for January 2014 were released Thursday, March 13th, show the rate decreased in 34 counties, increased in 49 counties, and remained the same in 12.
Clarksville's unemployment rate was 7.2 percent, down 0.4 percent from December's 7.6. Clarksville is down 1.5 percent from January 2013′s 8.7 percent unemployment.
«Read the rest of this article»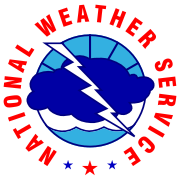 Clarksville, TN – The National Weather Service reports that two weather systems will move through the Clarksville-Montgomery County tonight bringing a chance for light snowfall. The first system will be an area of low pressure along the gulf coast that will spread moisture northward across the gulf coastal states in the overnight hours.
The northern extent of the precipitation will be in the form of light snow that could reach far southern Middle Tennessee, where a light dusting would be possible. «Read the rest of this article»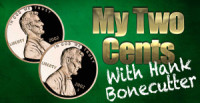 Clarksville, TN - When Demetria Kalodimos arrived in Nashville in 1984, little did she know that she had just landed her dream job.
This bright-eyed 23 year old, with a proud Greek heritage, from the suburbs of Chicago, was about to join one of the most storied news organizations in the business, in Nashville, Tennessee,  WSMV, Channel 4.
Now, after thirty years as one of Nashville's most decorated journalists, she has no intention of slowing down.
«Read the rest of this article»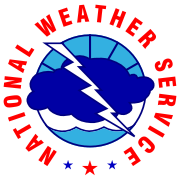 Montgomery County, TN – The National Weather Service has issued a Tornado Watch for the Clarksville Montgomery County Area. A Tornado watch 11 is in effect until 9:00pm CT.
The Tornado Watch is in effect for the following Tennessee counties: Benton County, Carroll County, Chester County, Crockett County, Decatur County, Dickson County, Dyer County, Fayette County, Gibson County, Hardeman County, Hardin County, Haywood County, Henderson County, Henry County, Hickman County, Houston County, Humphreys County, Lake County, Lauderdale County, Lewis County, Madison County, McNairy County, Montgomery County, Obion County, Perry County, Shelby County, Stewart County, Tipton County, Wayne County, and Weakley County. «Read the rest of this article»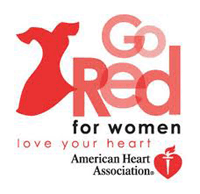 Nashville, TN – If you're "seeing red" this week, it's a good thing! Red is the color of the week and beyond, marking American Heart Month and the American Heart Association's Go Red For Women movement.
National Wear Red Day is this Friday, February 7th, a day when everyone wears red to support women's fight against heart disease, their No. 1 killer. More women die of heart disease than all forms of cancer combined.  In Tennessee, about 9000 women die each year from cardiovascular disease. Yet up to 80% of cardiovascular disease is preventable through healthy living choices we make every day.
«Read the rest of this article»