Topic: Wilma Rudolph Boulevard
An exercise in homelessness.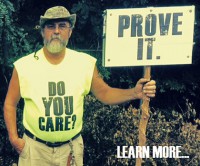 Clarksville, TN – Kenny York, Founder and Director of Manna Café Ministries, will be spending the next two weeks as a homeless man in an effort to bring increased awareness and compassion for the homeless. He and the Manna Café team are increasing their efforts to launch a full-time transitional shelter in Clarksville, even though homelessness is "a silent epidemic" in this fast-growing community. This is part four of his adventure.
Well, to start with, I have a confession to get off my chest: I lied. The ground under my tent is not more comfortable than the floor of the bus I slept on the first night. Actually, I didn't believe it was possible, but I think it's harder. Even so, I did sleep better. By the end of this two weeks, I'll probably be able to sleep standing up. «Read the rest of this article»
Clarksville, TN – On Tuesday, July 8th, come out and join Flourishing Families at the Texas Roadhouse in Clarksville, TN for a Fundraising opportunity. When you eat at Texas Roadhouse on July 8th, 10% of the proceeds will come to Flourishing Families.
Texas Roadhouse is located at 2702 Wilma Rudolph Boulevard in Clarksville. Hours Tuesday are 4:00pm–10:00pm.
Thank you in advance for joining us.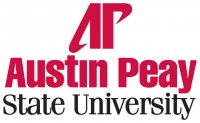 Clarksville, TN – World Cup fever continues to intensify, with soccer fans across the globe scrambling to fill their World Cup sticker albums. The Austin Peay State University Hispanic Cultural Center and Hispanic Alumni Chapter are embarking on a tour to host World Cup Sticker Exchanges at select businesses.
In addition to trading stickers and filling up World Cup sticker albums, there will be free giveaways for those that can answer soccer trivia correctly. Participants will also receive Lady Govs Soccer posters, and be able to speak with staff members about Austin Peay, the APSU Hispanic Alumni Chapter and resources provided by the APSU Hispanic Cultural Center. «Read the rest of this article»

Clarksville, TN - The Sacer & Savive Fashion Truck will be at Tilted Kilt Ladies Night this Wednesday, June 18th.
Regular Tilted Kilt Ladies Night every Wednesday features $1.00 drinks for the ladies from 5:00pm to close, and Karaoke with April beginning at 6:00pm.
Plus Hoppy Hour is from 3:00pm-7:00pm and 9:00pm to close with seven appetizers priced from just $2.00 to $5.00.
«Read the rest of this article»

Clarksville, TN – On Saturday, June 21st, 2014 Attorney Dr. Merriel Bullock-Neal will be honored at the 5th Annual Unity Day Awards event which will take place at the Governors Square Mall, 2801 Wilma Rudolph Boulevard Clarksville, TN starting at 5:00pm.
The Unity Day Awards is a day set aside to unite the community and celebrate the accomplishments of those in leadership who serve and help make a difference. «Read the rest of this article»
Clarksville, TN – The first exhibit of "Celebrating the Spirit of Service and Unity: Pillars of Hope", a public art project that celebrates the spirit of service and unity following September 11th will be held at various  locations through June 10th.
"The Pillars of Hope" began in 2012 as a creative effort to inspire the tradition of charitable service on 9/11— It is a positive way for community members to connect and pay tribute to the 9/11 victims- honor those who rose in service in response to the attacks and remind all of us of the importance of working more closely together in peace to improve our community and the world.
«Read the rest of this article»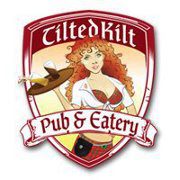 Clarksville, TN – The Tilted Kilt in Clarksville, hosted their first Chive Unofficial Meetup on Saturday night, and had a huge turnout. The meetup was presented by Budweiser of Clarksville and was a benefit for the Folds of Honor Foundation, which provides scholarships to children of soldiers killed or injured while in the line of duty.
"TheChive, is a photo entertainment website with cultlike fans," said Laura K. Thornton, Marketing Coordinator for Tilted Kilt Clarksville. "The website features funny internet memes, sexy girls,and things like that. The fans of this website are really crazy about it. The Chive has reached out to their fans for assistance in charitable causes via the website, and have raised over $100,000 for several of these causes, often within hours."
«Read the rest of this article»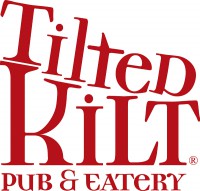 Clarksville, TN - Tilted Kilt Pub & Eatery has established an account and is accepting donations to assist with funeral expenses for their employee Rebecca Batiz's one year old daughter. The child, Winter Denny, tragically passed away on Thursday, May 15th, 2014.
Anyone wishing to make a donation in any amount, large or small can do so securely online by visiting http://www.gofundme.com/Baby-Winter . Donations may also be made in person at The Tilted Kilt Pub & Eatery, 2790B Wilma Rudolph Boulevard, Clarksville, Tennessee.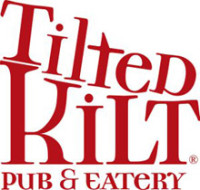 Clarksville, TN – Tilted Kilt Pub & Eatery in Clarksville will host a cruise-in every 2nd Saturday, rain or shine, beginning in May. All makes, models and car clubs are welcome.
The cruise-ins will be from 3:00pm-7:00pm during the pub's popular "Hoppy Hour" so cruise-in participants may take advantage of the accompanying specials. In addition, there will be special reserved parking and cornhole for those attending.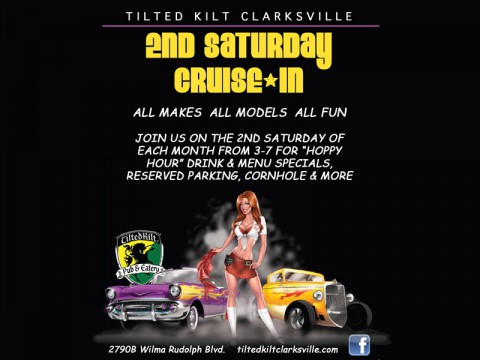 «Read the rest of this article»

Clarksville, TN – On May 2nd, 2014 Agents of the Special Operations Unit (SOU) conducted ABC operations targeting sales of alcohol to underage persons.
15 Stores were checked resulting in 4 stores (26 %) being cited for sales to persons under 21 years old. Agent Tanner Pew is the lead investigator.
These operations are ongoing. There is no further information at this time.
«Read the rest of this article»