Topic: Wilma Rudolph Boulevard

Clarksville, TN – Clarksville Police reports all three lanes, south bound, Wilma Rudolph Boulevard at Forrest hills are shut down due to a disabled farm vehicle. A hydraulic line ruptured and all four wheels are locked up.
The vehicle cannot be towed so the part will have to be manufactured in Guthrie Kentucky and brought to Clarksville to be installed. The farmer estimates that this will take approximately three hours.
Normal Traffic flow is expected to be restored by 10:00pm.

Clarksville, TN – On July 9th, 2017, around 1:41am, Clarksville Police officers responded to the Tilted Kilt, 2790 Wilma Rudolph Boulevard in reference to a robbery in progress.
The Tilted Kilt was closed to patrons and employees were completing their evening tasks when a masked man in a hoodie entered the business and threatened employees with a handgun, demanding money.
«Read the rest of this article»
Clarkville's Amazing Race to Benefit the LEAP Organization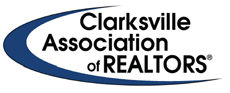 Clarksville, TN – The Clarksville Association of Realtors® will host Clarksville's Amazing Race, benefitting the LEAP Organization, on July 8th, 2017.
Clarksville's Amazing Race involves teams of two racing against other teams in a citywide scavenger hunt as they perform tasks, solve puzzles, answer trivia questions and complete surprise challenges.
«Read the rest of this article»

Clarksville, TN – On Wednesday, May 31st, 2017 around 12:17pm, Clarksville Police report a Blue Chevy Trailblazer, driven by a juvenile female was on Wilma Rudolph Boulevard, southbound in the left turn only lane, entered the left travel lane, and attempted to make a right turn onto Old Trenton Road and collided with a Clarksville Transit System bus traveling southbound in the right travel lane.
The collision caused the bus to leave the south side of roadway onto the embankment.
«Read the rest of this article»
No-tax-increase plan focuses on public safety, roads
Clarksville, TN – Clarksville Mayor Kim McMillan presented a proposed 2017-18 budget Wednesday that calls for no property tax increase, but provides for significant investment in public safety, new roadways, a downtown Performing Arts and Conference Center, a family Athletic Complex and land for a new Urban Wilderness park in the heart of the city.
"I'm proposing a No-Tax-Increase budget, with the property tax rate remaining $1.24 per $100 of assessed property value," Mayor McMillan said in her annual budget speech to the community. "This is the same rate City property owners paid this year."
«Read the rest of this article»

Clarksville, TN – The Clarksville Police Department was looking for two people in connection to a Saturday robbery.
The persons of interest were located and taken in custody by Nashville Metro Police Department and have been transported and charged in connection with the robbery of a 35 year old woman in Clarksville.
On Sunday, May 14th, 2017 Detective Reed responded to an especially aggravated robbery at the dead end of North Edgewood Drive.
«Read the rest of this article»

Clarksville, TN – On Saturday, May 13th, 2017, around 5:30pm, the female victim, met two panhandlers who were asking for money in a grassy spot between Dairy Queen and Walmart on Wilma Rudolph Boulevard. She gave the panhandlers money.
Shortly after that, after walking and talking with the panhandlers, they ended up at the end of North Edgewood Place.
«Read the rest of this article»

Clarksville, TN – On Monday, May 1st, 2017, around 7:45pm, Clarksville Police Officer Krill Annikov responded to a concerned citizen's call about a juvenile walking too close to the road on Wilma Rudolph Boulevard, near the intersection of Dunbar Cave Road.
The officer located the 11 year old juvenile near the Mapco at 2099 Wilma Rudolph Boulevard. The juvenile told Krill he was trying to find his way home because he was lost.
«Read the rest of this article»
Specialty retailer brings on-trend furniture and accessories for any style or budget

Plano, TX – At Home Group Inc. (NYSE: HOME) will open its new Clarksville location on May 10th, at 2780 Wilma Rudolph Boulevard.
The home décor superstore will be more than 100,000 square-feet and is Tennessee's 7th location, offering more than 50,000 home items from furniture, rugs, art and housewares to tabletop, patio and seasonal items.
«Read the rest of this article»

Clarksville, TN – On Friday, April 14th, 2017, around 7:55pm, a 20 year old female was driving a 2009 Nissan Altima south on Wilma Rudolph Boulevard, down the center left turn only lane, and came to a stop in the 1700 Block of Wilma Rudolph Boulevard.
She tried to merge into the left southbound lane of traffic and did not see a 2009 Kawasaki motorcycle driven by 42 year old male with a 36 year old female passenger on the seat behind him.
«Read the rest of this article»