Topic: Wilma Rudolph Boulevard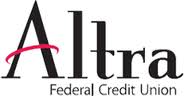 Clarksville, TN – An educational mixer focusing on first time home buying will be held on Tuesday, March 13th from 5:30pm to 7:00pm at Old Glory Distillery Company located at 451 Alfred Thun Road, Clarksville, TN 37040.
The event is set up as a social mixer where attendees can learn more about home loan options and meet with a Realtor®, appraiser, home inspector, title company representative, and insurance representative who will provide helpful tips on home buying and answer questions.
«Read the rest of this article»

Clarksville, TN – The Bank of America robbery suspect from yesterday, Thursday, February 8th is barricaded in a room at Motel 6 at 3080 Wilma Rudolph Boulevard.
Clarksville Police are on scene. He is alone in the room.
Rooms around the suspect have been evacuated.
There is no further information available at this time.
Severe winter weather, flu disrupting blood donations

Nashville, TN – Winter storms and the flu don't just mean a lot of people are missing work and school – it also means they can't keep their American Red Cross blood and platelet donation appointments.
The Red Cross is urging healthy donors of all blood types to roll up a sleeve to help maintain the blood supply for patients in need.
«Read the rest of this article»

Clarksville, TN – Clarksville Police are asking for assistance identifying a suspect who fraudulently used an Indiana woman's credit card at a Wilma Rudolph Boulevard business.
The Indiana woman noticed a charge on her bank statement showing a purchase on January 25th, 2018 in Clarksville which she did not make. The victim still has her credit card in her possession and did not authorize anyone to use the card.
«Read the rest of this article»

Montgomery County, TN – Nashville State Community College is the latest organization to join the Clarksville-Montgomery County Green Certification Program (CMCGCP). To celebrate their success a green ribbon cutting was held Monday, January 22nd, 2018.
City of Clarksville Mayor Kim McMillan, Montgomery County Mayor Jim Durrett, Montgomery County Chief of Staff Jeff Truitt, Chamber of Commerce Director Melinda Shepard, CMCGCP Steering Committee member Rose Melton (Altra Federal Credit Union), CMCGCP Stephen James (Nyrstar) and CMCGCP Manager Carlye Sommers attended the ceremony.
«Read the rest of this article»
Clarksville, TN – City of Clarksville street, transportation and public safety departments remained fully staffed Tuesday to provide services and protection to residents even as City Government offices closed amid a second wave of snow and hazardous travel conditions across the region.
"I want to compliment the hard work of our Street and Public Safety departments battling the impact of the storm," Clarksville Mayor Kim McMillan said at midday Tuesday. "It's been a cold, long haul since this all started early Friday."
«Read the rest of this article»
Clarksville Police Department

Clarksville, TN – Based on info just provided by Clarksville Patrol Officers, the road conditions range from icy to passable. The road crews have been hitting it hard all night, but in some places they haven't made a dent.
It seems as though Fort Campbell Boulevard and Tiny Town Road and the north side of town in general has some fairly slick conditions in general. Trenton Road and Needmore Road continue to be problematic.
«Read the rest of this article»
Severe Winter Weather forces Blood Drive Cancellations causing Thousands of Donations to go Uncollected

Nashville, TN – This January, National Blood Donor Month, the American Red Cross has an urgent need for blood and platelet donors of all blood types to make an appointment to give now and help address a winter blood donation shortage.
«Read the rest of this article»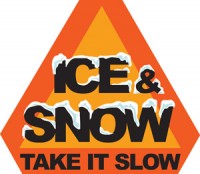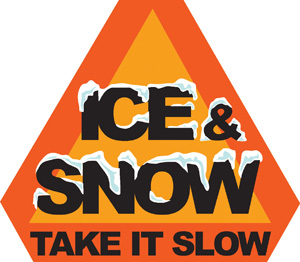 Clarksville, TN – The Clarksville-Montgomery County area is currently experiencing a mixture of freezing rain, sleet and snow. Wilma Rudolph Boulevard, Trenton Road, and most Clarksville Roads have become or are becoming hazardous.
Montgomery County roads and side roads are freezing over. Some roads are still an icy slush, but freezing.
Early Friday morning, it was a misting rain and the temperature was 32°F. The temperature quickly dropped and is now 23°F at Clarksville Outlaw Field. Look for wind chills to fall into the teens by this afternoon.
«Read the rest of this article»
Fleet of 30 trucks ready to spread salt, clear roadways
Clarksville, TN – The Clarksville Street Department on Thursday prepared its equipment and workforce to battle the wintry mix of ice and snow forecast to hit the area on Friday morning.
Scott Bibb, Street Department Operations Manager, said Thursday that the department has 24 dump trucks fitted with snow plows and salt boxes, and six lighter trucks with similar equipment, ready to hit the streets Friday morning, as necessary.
«Read the rest of this article»