Topic: Wilma Rudolph Boulevard

Montgomery County, TN – The Clarksville-Montgomery County Green Certification Program invites you to join us as we celebrate the green certifications of Budweiser of Clarksville.
Budweiser of Clarksville will hold their green ribbon cutting ceremony on Tuesday, November 19th at 9:00am at their 2059 Wilma Rudolph Boulevard location. We hope you can join us as we celebrate this great achievement.
For more information on the Clarksville-Montgomery County Green Certification Program, contact Michelle Newell at manewell@mcgtn.net.
As Part of AT&T's Project VIP Investment, Customers to Benefit From Nation's Fastest and Most Reliable 4G LTE Network on the Latest Devices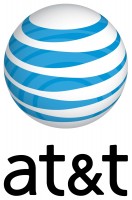 Clarksville, TN – AT&T* has turned on the nation's fastest and most reliable 4G LTE network** in Clarksville, bringing customers the latest generation of wireless network technology. Watch here to see several of the benefits AT&T 4G LTE provides, including:
Faster speeds. LTE technology is capable of delivering mobile Internet speeds up to 10 times faster than 3G***. Customers can stream, download, upload and game faster than ever before.
«Read the rest of this article»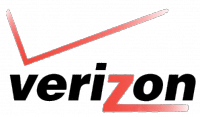 Nashville, TN – On Tuesday, October 29th thru Saturday, November 23rd, Verizon Wireless stores in the Nashville area will host a drive to benefit area nonprofits that distribute food to people in need, such as Second Harvest Food Bank, the Salvation Army and Smyrna/LaVergne Food Bank.
The company invites the community to donate non-perishable food items, such as baby food, baby formula, canned beans, canned vegetables, condiments, cookies, crackers, fruit juice, jelly, pasta, pasta sauce, peanut butter, rice, soups and salad dressing. «Read the rest of this article»

Clarksville, TN - Tilted Kilt Pub & Eatery is pleased to host a calendar signing party with their 2014 National Calendar Girl, Alicia Vaillencourt, on Tuesday, October 29th from 6:00pm to close. The 2014 National Kilt Girl Calendar was debuted earlier this month at the Tilted Kilt National Convention in Las Vegas.
«Read the rest of this article»

Clarksville, TN – The Clarksville Police Department has provided a video and photos of an organized retail crime group that has hit several stores in Governor Square Mall, at 2801 Wilma Rudolph Boulevard, for several thousand dollars.
Clarksville Police is asking the public to help with identifying these individuals and/or any information about them.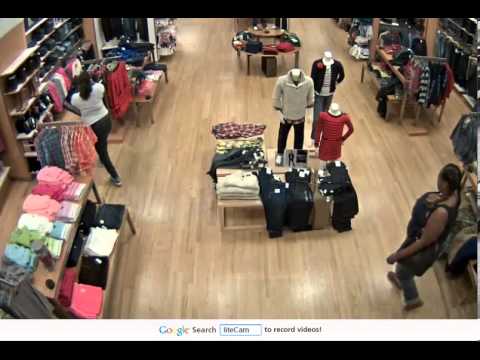 «Read the rest of this article»

Clarksville, TN – On Wednesday, October 9th, 2013, signs and graphics provider FASTSIGNS® of Clarksville opened for business at 2141 Wilma Rudolph Boulevard.
"With our talented team, exceptional customer service and expert marketing and graphic design knowledge, FASTSIGNS of Clarksville is ready to provide local businesses and organizations with first-rate signs and graphics to achieve their goals," said Lincoln Barnard, who owns FASTSIGNS of Clarksville with his wife, Connie.
«Read the rest of this article»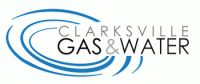 Clarksville, TN – Clarksville Gas and Water has closed approximately 300 feet of the outer eastbound lane of Wilma Rudolph Boulevard for water valve maintenance. Motorists may pass using the inside lanes.
The work is anticipated to be complete and the lane reopened by 3:00pm.

Clarksville, TN – Currently, 11:30am, Monday September 23rd, 2013, there are two traffic incidents that have occurred in the Wilma Rudolph Boulevard and Dunbar Cave Road area. Traffic will be slow moving in this area for, at least, the next 30 minutes.
If possible, all traffic should avoid the southbound lanes of Wilma Rudolph Boulevard. There is no further information at this time.

Clarksville, TN – This week has been Child Passenger Safety Week. The Clarksville Police Department (CPD) has Officers who have been trained to properly install Child Safety Seats.
The CPD wants to make the public aware that each Wednesday, by appointment only; these trained Officers will check or install child safety seats. «Read the rest of this article»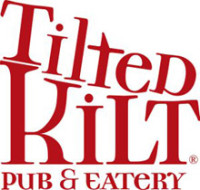 Clarksville, TN – Tilted Kilt Pub and Eatery in Clarksville announces the addition of it's new Video Wall to the pub's amenities.
The Video Wall consists of nine LED flat screen televisions with full HD, layered 3×3 for a total viewing area of 170″.  The wall has multiple configurations to include placing each of the nine tvs on different individual channels, or the entire nine tvs on one channel for 170″ viewing area.
«Read the rest of this article»