Topic: Wilma Rudolph Boulevard

Montgomery County, TN – The Montgomery County Sheriff's Office (MCSO) will be conducting free child car seat safety checks from 10:00am to 2:00pm Saturday at Kohl's, 2840 Wilma Rudolph Boulevard.
Deputies will be checking to make sure your child car seat is properly installed, and as such, your child must be present for the check. Each check will take about 20 minutes.
«Read the rest of this article»

Clarksville, TN – On August 29th, 2014, Alcohol Beverage Control agents of the Clarksville Police Department's Special Operations Unit conducted compliance checks targeting sales of alcohol to persons under 21 years of age.
Of the 10 stores checked, 4 were cited for sales to underage persons. The lead investigator is Agent Tanner Pew and these types of operations are ongoing.
«Read the rest of this article»

Clarksville, TN – The Clarksville Police Department reports Wilma Rudolph Boulevard and Dunbar Cave Road is currently closed. Traffic is being detoured but it is currently at a standstill. The Clarksville Police Department is asking citizens to find an alternate route and avoid the area.
A 5 gallon bucket of hydraulic fluid was in the intersection and was run over and it has created a HAZ-MAT Spill. The appropriate agencies are in the process of cleaning the spill as quickly as possible.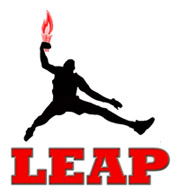 Clarksville, TN – L.E.A.P. organization is planning their next youth excursion to see the bright lights and big city of New York. The purpose of this trip is to provide entertainment combined with education and exposure to places and events for participating L.E.A.P. youth.
It will be a whirlwind trip scheduled from July 8th, 2015 to July 12th, 2015.
L.E.A.P, which stands for Leadership, Enlightenment, Academic Achievement, and Perseverance, also teaches its members about Outreach, Responsibility, and Growth.
«Read the rest of this article»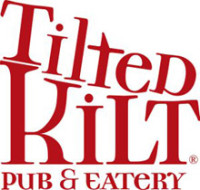 Clarksville, TN –  Tilted Kilt Pub and Eatery, with support from the Nashville Chive Chapter, recently raised $4,476 for the Folds Of Honor Foundation.
The "Nashville Chive Unofficial Meetup", presented by Budweiser of Clarksville, was held at Tilted Kilt on May 17th and included a silent auction, limited edition t-shirt sales, drink and menu specials and more with proceeds going to Folds of Honor.
In addition to Budweiser, additional sponsors for the Chive Meetup included SSF Submission Academy, Touchgolf Products, The Joe Padula Show, and Clarksville Online.
«Read the rest of this article»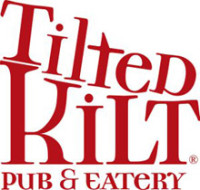 Clarksville, TN – Clarksville's Tilted Kilt Pub & Eatery is now taking reservations to host free fantasy football draft parties. Each party will receive:
A "Kilt Girl Commissioner" to assist with the draft, Dry Erase board or individual paper draft boards, Free wifi, Team roster sheets, Door prize drawing, and Free appetizer with entree purchase and Miller Lite specials, including $2.00 draughts.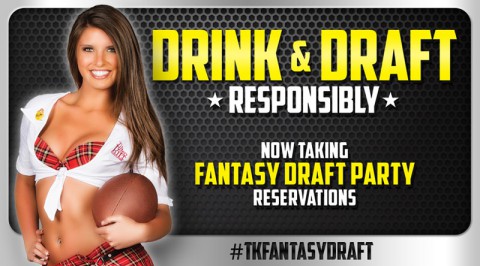 «Read the rest of this article»
Monday, August 11th, 2014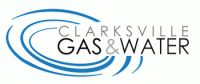 Clarksville, TN – Clarksville Gas and Water has scheduled two water outages in the Meadow Lane and Gratton Park subdivisions on Monday, August 11th, 2014, for water valve replacement work. Residents in the surrounding areas may experience low water pressure during the work.
Water service in the Meadow Lane subdivision will be turned off at 8:00am until approximately 12:00pm. «Read the rest of this article»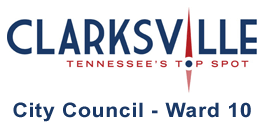 Clarksville, TN – The Clarksville City Council met in its usual regular session meeting on Thursday night, which was also election night. Only a couple of items of note were on the agenda.
Ordinance 7 -2014-15  (Homeless Shelter Distance)
The ordinance was related to homeless shelter and residential separation distance requirements. Currently, the distance is 1000 feet. The requested change was to 500 feet. «Read the rest of this article»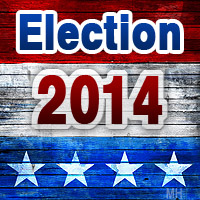 Montgomery County, TN – Montgomery County Mayor Carolyn Bowers was born and raised in Clarksville-Montgomery County. She graduated from Clarksville High School, then attended Austin Peay State University where she received her Bachelor and Masters Degrees. For 29 years, she taught high school business and computer classes in the school system. It was something she enjoyed and loved to do.
Serving as Montgomery County Trustee for two terms before becoming Montgomery County Mayor gave her experience with the county budget and the revenue end. As mayor, she began working on the expenditure end as well as managing the revenues and the bonds that you sell to fund capital projects.
«Read the rest of this article»
An exercise in homelessness.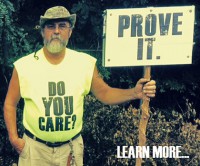 Clarksville, TN – Kenny York, Founder and Director of Manna Café Ministries, will be spending the next two weeks as a homeless man in an effort to bring increased awareness and compassion for the homeless. He and the Manna Café team are increasing their efforts to launch a full-time transitional shelter in Clarksville, even though homelessness is "a silent epidemic" in this fast-growing community. This is part four of his adventure.
Well, to start with, I have a confession to get off my chest: I lied. The ground under my tent is not more comfortable than the floor of the bus I slept on the first night. Actually, I didn't believe it was possible, but I think it's harder. Even so, I did sleep better. By the end of this two weeks, I'll probably be able to sleep standing up. «Read the rest of this article»