Topic: Wilson Central High School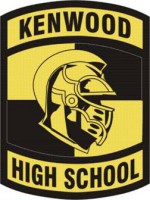 Clarksville, TN – Too many turnovers gave the Wilson Central Wildcats the opportunity to pounce on the Kenwood Knights and keep them down to win, 50-37, and become the Region 5-AAA Tournament Champions Thursday night at Rossview High School.
The Wildcats employed a defensive 1-2-2 trap that slowed down the Knights normally up-tempo offense and had them making mistakes passing the ball.
"We turned the ball over too many times," Kenwood Knights head coach John Stigall said. "I thought after we turned it over a few times, it made us a little cautious. When we are getting stops, we are flying up and down the floor offensively, that is when we are good. But when we are not getting stops and we are timid offensively, not real good. That's what happened."
«Read the rest of this article»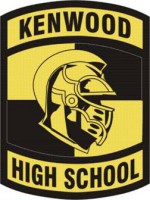 Clarksville, TN – Kenwood High School's Daniel Norl knocked down a 10-foot jumper with 2.6 seconds left, February 18th at Rossview high School, to lift the Knights to a District 10-AAA tournament title for the second time in the school's history, 57-55, over Henry County High School.
Even with the go-ahead basket by Norl, Henry County still had a final chance at a tie or winning bucket after calling their final timeout with two seconds left and needed to travel the length of the court.
«Read the rest of this article»
Clarksville, TN – When Tommy Badon took over as coach of the Clarksville High School wrestling program he knew of the history and success the program has had in the past with district championship after district championship.
Well, he and his Wildcats squad continued that tradition, January 21st at the William Workman Gymnasium, as CHS won its 18th straight district team dual championship with a 42-33 result in the finals versus West Creek High School.
«Read the rest of this article»
Clarksville, TN – Although the night didn't start like they wanted it to, the Clarksville High School wrestling team sent its 12 seniors out with a victory, January 16th at William Workman Gymnasium on Senior Night, as they defeated West Creek High School 36-28 after falling to Wilson Central High School 51-22 in the opener.
Wilson Central defeated West Creek in the night's other match, 72-6.
Clarksville High and West Creek both won seven weight classes in their head-to-head matchup, but where the Coyotes only came away with two pins in its victories over the Wildcats, CHS was able to collect five pins in its wins.
«Read the rest of this article»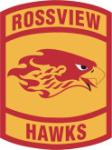 Clarksville, TN – Rossview High School's girls golf team was a runaway winner of the Region 5-AAA golf tournament, September 30th at Swan Lake Golf Course, earning a chance to advance to the state tournament; while Clarksville High School's Hunter Richardson was the lone local boys golfer to make the state tournament field.
After needing a two-hole playoff to win last week's District 10-AAA title, the Lady Hawks left no doubt in taking the region crown, finishing 10 shots in front of runner-up Station Camp High School and 13 shots better than Clarksville High – the team they edged in last week's playoff.
«Read the rest of this article»
Exceptional Talent and Art from Middle Tennessee Students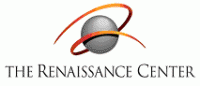 Dickson, TN – The Tennessee Art Education Association (TAEA) and The Renaissance Center have partnered again to present the 5th Annual Middle Tennessee Regional Student Art Exhibition, featuring exceptional artwork created by middle and high school students from Middle Tennessee.
The exhibit is on display at The Renaissance Center through January 11th, 2013. A free Reception and Awards Ceremony is scheduled for Saturday, December 1st, 4:00pm–7:00pm.
«Read the rest of this article»