Topic: WNBA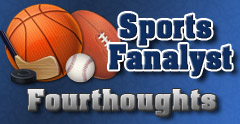 Clarksville, TN – My brain has done it's weightlifting by figuring out my taxes. Now, it is time for some cardio. Here are my Fourthoughts for this week.
Lady Coyotes Hang Tough
The Tennessee Softball Coaches Association Tournament concluded Saturday, April 12th. The fields at the Heritage Sports Complex were filled with 26 competing softball teams, including eight local teams.
«Read the rest of this article»
Knoxville, TN - After the Southeastern Conference Office unveiled this year's league schedule on Tuesday, Tennessee Head Women's Basketball Coach Holly Warlick announced her team's 2013-14 slate. UT also revealed it will retire Candace Parker's jersey on January 2nd prior to the LSU game.
The defending SEC champion Lady Volunteers, who were 27-8 in 2012-13 and advanced to the NCAA Elite Eight, will play 18 regular-season games vs. teams that saw postseason action a year ago. That group includes 11 teams that made the NCAA Tournament and five that played in the Women's National Invitation Tournament.
«Read the rest of this article»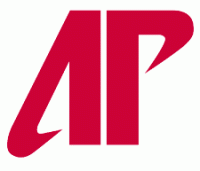 Uncasville, CT – Former Austin Peay State University women's basketball head coach Lin Dunn was one of six members elected to the Women's Basketball Hall of Fame, which was announced during the WNBA All-Star Game, Saturday, July 27th.
The six members of the Class of 2014 are: Lin Dunn (coach), Michelle Edwards (player), Mimi Griffin (contributor), Yolanda Griffith (player), Jasmina Perazic (player), and Charlotte West (contributor). The Class of 2014 will be formally inducted into the Women's Basketball Hall of Fame on June 14th, 2014 in Knoxville, TN.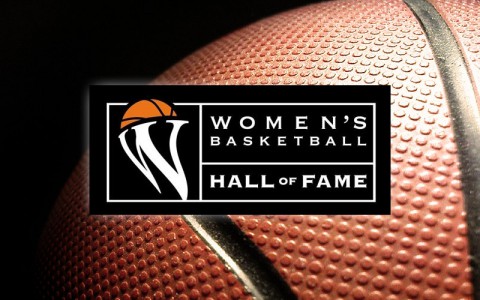 «Read the rest of this article»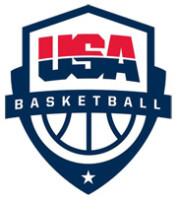 Clarksville, TN - University of Tennessee rising sophomore Bashaara Graves and incoming freshman Jordan Reynolds are among 34 of the nation's top athletes age 19 or younger who have accepted invitations to participate in the 2013 USA Basketball U19 World Championship Team trials, USA Basketball announced Tuesday.
Trials to select the 12-member USA squad will be held May 16th-19th at the U.S. Olympic Training Center (USOTC) in Colorado Springs, CO. The unit will represent the U.S. in the 2013 FIBA U19 World Championship, hosted by Lithuania from July 18th-28th in Klaipeda and Panevėžys.
«Read the rest of this article»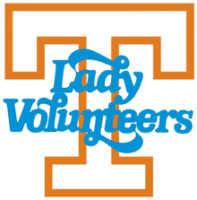 Knoxville, TN – Former Northeast High School and University of Tennessee guard Kamiko Williams, from Clarksville, TN,  celebrated and reflected on the end of one season Monday night and turned her focus toward a new one on Tuesday afternoon, as she met with the media at Pratt Pavilion.
After attending the Volscars, UT's year-end Athletics Awards Banquet, Williams returned to her apartment Monday night to do some homework. That kind of commitment enabled her to graduate from college in only three years and begin work on a second degree.
«Read the rest of this article»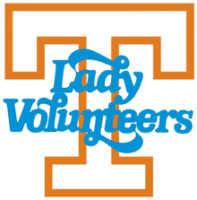 Knoxville, TN – The University of Tennessee plans to honor legendary women's basketball player Candace Parker by retiring her jersey during a home game next season, the Tennessee Athletics Department announced Thursday.
Parker, a two-time All-American, will become the sixth Lady Vol player to be permanently honored in the Thompson-Boling Arena rafters. Her No. 3 banner will join those for Holly Warlick (No. 22), Chamique Holdsclaw (No. 23), Tamika Catchings (No. 24), Bridgette Gordon (No. 30) and Daedra Charles (No. 32). Lady Vol Head Coach Emeritus Pat Summitt also had a banner raised in her honor this season on January 28th prior to the game with Notre Dame. «Read the rest of this article»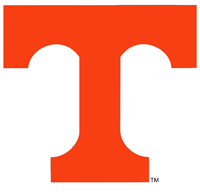 Knoxville, TN – Tennessee head women's basketball coach Holly Warlick announced today the hiring of her first new staff member as Lady Vol standout Kyra Elzy will be returning to Rocky Top as assistant coach/recruiting coordinator.
Elzy, an associate head coach/recruiting coordinator at the University of Kentucky for the last four years, will fill the role held by former Lady Vol assistant coach Mickie DeMoss who announced on April 2nd she was leaving UT to join the WNBA's Indiana Fever. «Read the rest of this article»
Clarksville High also gets to Host one more Game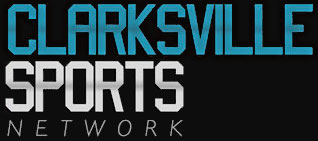 Clarksville, TN – The ultimate mission for Clarksville High School Girls Basketball is still the same: Win the Class AAA State Championship.
But the Lady Wildcats had one more immediate goal they wanted to accomplish and thanks to their 63-46 victory over Mt. Juliet in the Region 5-AAA Championship Game Wednesday night they will be able to do it
That goal was to play one more game at home in the William Workman Gym and Clarksville High will do that Saturday at 7:00pm when they host Sectionals against Brentwood, the Region 6-AAA runner up.
«Read the rest of this article»
APSU Sports: Women's Basketball

Clarksville, TN – The greatest player in Austin Peay State University women's basketball history is returning to her alma mater as an assistant coach.
Brooke Armistead, the Lady Govs' all-time scoring leader who later had her jersey number retired, has been hired as an assistant women's basketball coach by APSU head coach Carrie Daniels.
«Read the rest of this article»
APSU Women's Softball

Clarksville, TN – Lady Govs Softball Field officially will be named Cheryl Holt Field, Saturday, to culminate a weekend of activities surrounding the inaugural Celebration of Women's Athletics at Austin Peay State University.  
The field dedication will take place 12:30pm, Saturday, prior to the Lady Govs' 1:00pm softball doubleheader with Murray State.
On Friday, the University will hold the Celebration of Women's Athletics Dinner, 6:30pm, in the Dunn Center, with former Lady Govs coach Linn Dunn serving as guest speaker. Dunn, who coached multiple sports at APSU, currently serves as head coach for the WNBA Indiana Fever.
«Read the rest of this article»