Topic: Workforce Essentials

Clarksville, TN – The Clarksville Area Chamber of Commerce announces its 2016-17 Board of Directors.
Serving as chairman for a one-year term beginning July 1st, is Clarksville native Sidney Johnson, Wyatt Johnson Automotive Group. Johnson attended Clarksville High School, Austin Peay State University and the University of Tennessee at Chattanooga. He is married with two daughters.
«Read the rest of this article»

Clarksville, TN – On Monday, December 14th, 2015 the Alzheimer's Association will be putting on a Caregiver Conference at Workforce Essentials. Visit exhibitors, learn from professionals and enjoy time with other family caregivers.
The conference is free to attend. Light breakfast and lunch is included. Respite care available at no cost. You must register to attend and space is limited.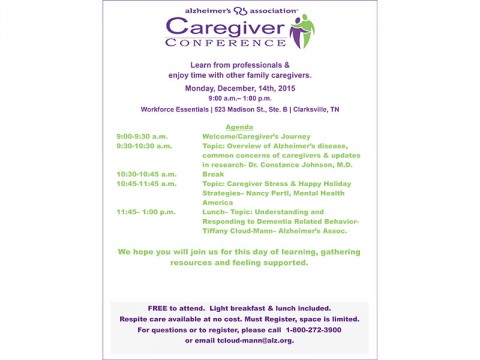 «Read the rest of this article»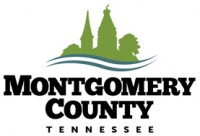 Montgomery County, TN – Montgomery County Government and Workforce Essentials are pleased to announce they are the recipients of a grant from the Tennessee Department of Labor to establish a Fort Campbell Soldier Transition and Local Retention Program.
This two-year grant, in the amount of $245,800.00, will provide a Fort Campbell Soldier Transition Program Coordinator position, along with all program expenses so the program can be offered at no cost to participants. «Read the rest of this article»
The extension campus of TCAT Dickson welcomes the community to tour its new facility

Clarksville, TN – Tennessee College of Applied Technology (TCAT) – Dickson is pleased to announce that it is hosting a grand opening event for its Clarksville extension campus.
The event, being held at 135 International Boulevard. in Clarksville on Tuesday, August 4th, 2015 from 11:00am – 1:00pm, is an opportunity for all to come and view the new facility, the upgraded equipment, and to the meet faculty and staff.
«Read the rest of this article»
Free Family Fun, Science, Exhibitors, Giveaways and the Back to School Fashion Show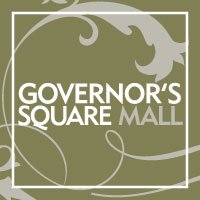 Clarksville, TN – The annual Back to School Fair at Governor's Square Mall is this Saturday, July 25th from 12:00pm-4:00pm. The event will include free fun and educational family entertainment, exhibitors, and the Back to School Fashion Show. Visit the DJ table in Dick's Court to register-to-win prizes and pick up a bag full of Back to School coupons from mall retailers (while supplies last).
Find out more about programs and services available through Navy Federal Credit Union, WorkForce Essentials' Drivers Ed program, Clarksville Cheer Extreme, Clarksville Dental Center, AFS-USA Exchange Students Program, the West Creek High School Criminal Justice Academy and register for dance, cheer, and football programs. «Read the rest of this article»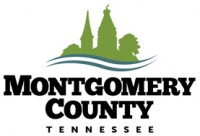 Montgomery County, TN – Montgomery County Government is pleased to have worked with the Pennyrile Area Development District (PADD), Austin Peay State University, Workforce Essentials and the City of Hopkinsville, among others, to receive a federal grant through the Department of Defense Office of Economic Adjustment.
This grant, totaling $393,000 and titled the Campbell Strong Economic Growth/Diversification planning initiative, is a multi-phased integrated effort to clearly identify and assess the impact of military personnel reductions and showcase the region as a crucial component of the national defense/national security assets. «Read the rest of this article»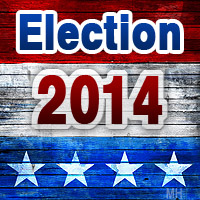 Montgomery County, TN – Montgomery County Mayor Carolyn Bowers was born and raised in Clarksville-Montgomery County. She graduated from Clarksville High School, then attended Austin Peay State University where she received her Bachelor and Masters Degrees. For 29 years, she taught high school business and computer classes in the school system. It was something she enjoyed and loved to do.
Serving as Montgomery County Trustee for two terms before becoming Montgomery County Mayor gave her experience with the county budget and the revenue end. As mayor, she began working on the expenditure end as well as managing the revenues and the bonds that you sell to fund capital projects.
«Read the rest of this article»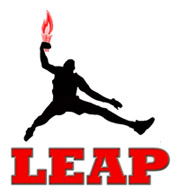 Clarksville, TN – April 29th, 2013 marked the 4 Year Anniversary for the LEAP Organization being registered as a 501c3 nonprofit organization. From its humble beginnings, the Clarksville based organization has grown to provide youth development services in Robertson County and Cheatham County.
To celebrate reaching this milestone the organization reached out to Chic Fil A on Wilma Rudolph Boulevard to create an family friendly atmosphere that encouraged board members, staff, volunteers, community partners, parents, and youth in the program to get to know one another.
«Read the rest of this article»

Clarksville, TN – Training is a never-ending process for law enforcement. They have to stay abreast of the latest tactics, newest technology, and crime trends. Clarksville Police Department has been conducting Active Shooter training for over 10 years.
An active shooter situation can take place at schools, businesses, churches, civic locations homes, outdoors, workplaces, and the list goes on.
«Read the rest of this article»

Clarksville, TN – The weekly Clarksville Parks and Recreation Department Recreation Report provides Clarksvillians with a glimpse at the activities and events that are available from the Parks and Recreation Department for them to enjoy together as a family.
This weeks highlights include:
Summer Night Lights
Vote for Clarksville's Downtown Market
Free Zumba
Pooch Pool Party
«Read the rest of this article»