Topic: World War II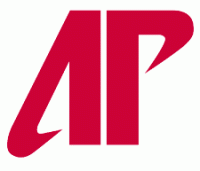 Clarksville, TN - Two of the greatest Governors athletes in their respective sports and the department's longtime sports information director have been selected to Austin Peay State University Athletics Hall of Fame.
In addition, a former superb football/basketball player who paid the ultimate price in defense of his country, was selected to the Hall of Fame as part of it Legends category.
«Read the rest of this article»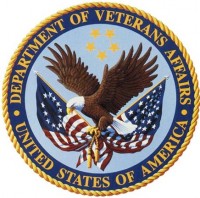 Washington, D.C. – World War I – known at the time as "The Great War" – officially ended when the Treaty of Versailles was signed on June 28th, 1919, in the Palace of Versailles outside the town of Versailles, France.
However, fighting ceased seven months earlier when an armistice, or temporary cessation of hostilities, between the Allied nations and Germany went into effect on the eleventh hour of the eleventh day of the eleventh month. For that reason, November 11th, 1918, is generally regarded as the end of "the war to end all wars."
«Read the rest of this article»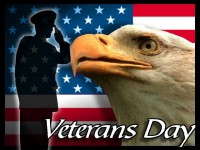 Clarksville, TN – Clarksville-Montgomery County gathered together in front of the Montgomery County Courthouse yesterday to honor our veterans, as well as those who are still serving their country.
ilitary service is one of the highest forms of patriotism and with our close proximity to the Fort Campbell Army post Clarksville-Montgomery County is home to a significant veteran population. They are part of the fabric of our community.
«Read the rest of this article»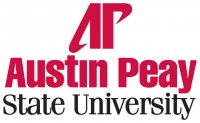 Clarksville, TN – On a snowy afternoon a few years ago, the filmmaker Bettina Renner was walking through an old, Catholic cemetery in Dresden, Germany, when she came across a headstone with the name "Edward Two Two" engraved on it. The marker further identified the man, who died in 1914, as a Sioux Indian chief.
The grave seemed so out of place in Dresden – a city nearly destroyed by massive Allied bombings during World War II – that Renner set out to learn how Edward Two Two wound up Germany. «Read the rest of this article»


Fort Campbell, KY – During The Home Depot Foundation's 3nd annual Celebration of Service campaign that runs from September 11th to Veterans Day, The Home Depot associates are completing projects to transform the homes and lives of veterans across the country.
During these two months, their associates will complete more than 350 service projects to benefit veterans and their families.
«Read the rest of this article»
Written by Capt. Jerry Garner
Task Force Hannibal, Task Force Lifeliner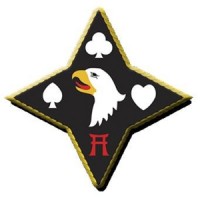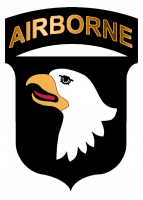 Kunduz, Afghanistan – As coalition forces work feverishly to prepare for the 2014 withdrawal, soldiers from the 524th Combat Sustainment Support Battalion made one last retrograde run to Kunduz. This was to be the cumulative event moving hundreds of trucks full of military equipment, fuel and supplies in and out of the North in a massive effort to close this key military base.
Reminiscent of the initial days of the Kunduz Operating Base, all the chow halls, tents and unit headquarters were nowhere to be seen. Soldiers spent their last night asleep on the ground strategically circled around their trucks in an attempt to get enough rest for long-haul back to Camp Marmal in Mazar-i-Sharif.
«Read the rest of this article»
Written by Sgt. Duncan Brennan
101st Combat Aviation Brigade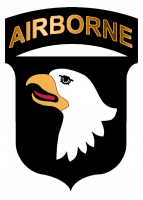 Fort Campbell, KY – Soldiers with F Company, 5th Battalion, 101st Combat Aviation Brigade, 101st Airborne Division (Air Assault,) Pathfinders, conducted a jump at Corregidor drop zone on Fort Campbell, KY, October 16th, 2013.
This jump was the last airborne exercise for the Pathfinders. The jump is being conducted because the Pathfinder companies are coming off jump status for the foreseeable future.
Taking the Pathfinders off of jump status is the end of an era. The Pathfinders of the 101st CAB trace their roots back to World War II.
«Read the rest of this article»
Written by Sgt. Sinthia Rosario
101st Sustainment Brigade, 101st Airborne Division (AA) Public Affairs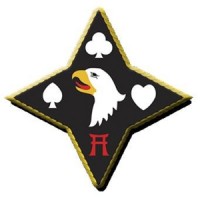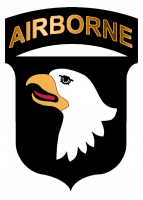 Bagram Air Field, Afghanistan – Service members and civilians take time to celebrate National Hispanic Heritage Month, hosted by Task Force Lifeliner, October 11th, 2013, at Bagram Air Field, Afghanistan.
Over the years Americans have observed the National Hispanic Heritage month from September 15th to October 15th, it's a month to honor, recognize and celebrate the culture and its achievements.
«Read the rest of this article»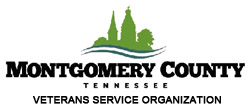 Montgomery County, TN – The Clarksville-Montgomery County Veterans Day Parade will take place on Saturday, November 9th, with pre-parade ceremonies set for 9:00am in front of the historic courthouse (south side) on Third Street in Downtown Clarksville.
Keynote speaker is Mary Ross, national commander of Women Veterans of America, with remarks by Montgomery County Mayor Carolyn Bowers and Clarksville Mayor Kim McMillan.
«Read the rest of this article»
Written by Maj. Brandon Bissell
5th Special Forces Group (Airborne) Public Affairs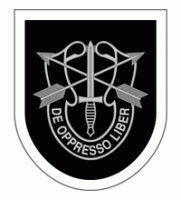 Fort Campbell, KY – Past and present members of the 5th Special Forces Group (Airborne) family gathered together here last week for its annual Reunion Week festivities.
This year marked the unit's 52nd anniversary of its activation, which originally took place September 21st, 1961, at Fort Bragg, NC. Although a time to celebrate, the "reunion" has become much more than just an annual gathering throughout the years.
The 5th SFG (A) has a storied history written by very quiet professionals, but more importantly they are a family that encompasses Veterans, past and present, families and friend of the Legion for generations past.
«Read the rest of this article»