Topic: World War II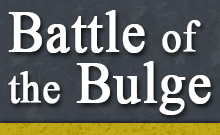 Clarksville, TN - On December 16th, 1944, the German Army launched a desperate offensive designed to split the Allied armies in two and capture the strategic supply port of Antwerp, Belgium. This offensive has come to be known as the Battle of the Bulge.
We are now in the midst of the 70th Anniversary of that offensive and historians from the Clarksville area including history faculty from Austin Peay State University will take part in presenting a series of programs that will educate, inform and enlighten the public as to the importance of this offensive. A highlight of one seminar will be actual World War 2 veterans that served in the Bulge fighting.
«Read the rest of this article»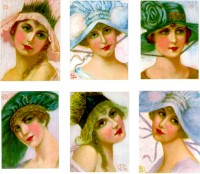 Clarksville, TN – It is no longer acceptable since Women's Liberation to be called a lady. The term took on unacceptable connotations because it was viewed as a way that men kept women "in their places." To be a lady meant you were theoretically put on a pedestal but were subliminally considered not quite up to par with a man.
Ladies were the people for whom men opened doors, who wore hats and gloves, who did not enter the workplace and expect equal pay for equal work, who never swore in public or elsewhere, who spent most of their time making themselves attractive for their husbands' pleasure, who loved spending their lives cleaning and cooking and being the June Cleaver from "Leave It to Beaver" or the mother on "Father Knows Best." «Read the rest of this article»
Written by Staff Sgt. V. Michelle Woods
27th Public Affairs Detachment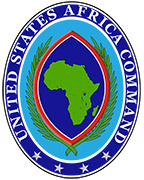 Monrovia, Liberia – Pfc. Jacob Anderson, a cargo specialist and Murrieta, California, native with the 372nd Inland Cargo Transfer Company, 129th Combat Sustainment Support Battalion, 101st Sustainment Brigade, Joint Forces Command – United Assistance, was recognized by Maj. Gen. Gary Volesky, commander of JFC-UA, for his exemplary performance while supporting Operation United Assistance, January 9th, 2015, at the Barclay Training Center, Monrovia, Liberia.
Each week a service member supporting OUA is formally recognized by Volesky, who awards him or her with a division coin, followed by a helicopter ride with the commander around the joint operations area.
«Read the rest of this article»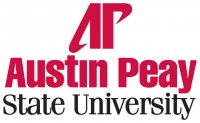 Clarksville, TN – The discussion of American military history can be approached in a seemingly endless variety of ways. With so many tactical, political and societal viewpoints to be considered, even the most educated scholars or enthusiastic students can become lost in a sea of information.
But what if the focus was narrowed to the people, places and events at the core of these historic conflicts?
«Read the rest of this article»
Written by Staff Sgt. V. Michelle Woods
27th Public Affairs Detachment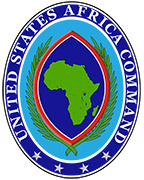 Monrovia, Liberia – During the American Revolution, George Washington used part of the Continental Army's scarce budget to purchase quinine for the treatment of malaria in his troops.
According to Professor Dale Smith, a military medical historian at the Uniformed Services University of the Health Sciences, the U.S. military counted more than a half-million cases of malaria during World War II.
"This will be a long war, if for every division I have facing the enemy, I must count on a second division in the hospital with malaria, and a third division convalescing from this debilitating disease," said Gen. Douglas MacArthur, commander of Allied Forces in the Pacific Theater during World War II.
«Read the rest of this article»

Clarksville, TN – The Customs House Museum and Cultural Center is located in historic downtown Clarksville, Tennessee. Come explore an entire city block featuring large gallery spaces filled with fine art, science and history.
Some of the events in December at the Museum are: My Kingdom for a Horse, Battle of the Bulge: An Overview, Eric L Hansen: Blood Rescue, Noel Night, Miranda Herrick Book Signing, and Let's Find: Toys..
«Read the rest of this article»
Written by Shannon Collins
DoDNews Features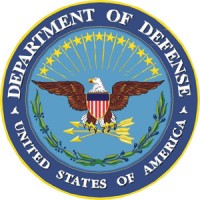 Washington, D.C. – In a proclamation, President Barack Obama said November is National Native American Heritage Month in honor of American Indians and Alaska Natives from hundreds of tribes who have shaped our national life.
He said their spirit and many contributions continue to enrich our communities and strengthen our country. During this heritage month, we honor their legacy.
«Read the rest of this article»
Tennessee Titans (2-7) vs. Pittsburgh Steelers (6-4)
Monday, November 17th, 2014 | 7:30pm CST
Nashville, TN | LP Field | TV: ESPN/WKRN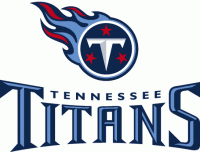 Nashville, TN – This week the national spotlight descends upon Tennessee as the Titans (2-7) host the Pittsburgh Steelers (6-4) on Monday Night Football. It is the 77th all-time meeting between the former division rivals. Kickoff at LP Field (capacity 69,143) is scheduled for 7:30pm CST on Monday, November 17th.
ESPN will broadcast the game to a national television audience. The telecast can be seen locally in Nashville on WKRN News 2. Mike Tirico will handle play-by-play duties, while Jon Gruden provides analysis and Lisa Salters reports from the sidelines.
«Read the rest of this article»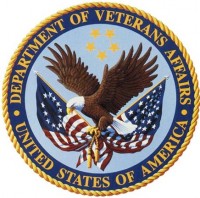 Washington, D.C. – Known at the time as "The Great War", World War I officially ended when the Treaty of Versailles was signed on June 28th, 1919, in the Palace of Versailles outside the town of Versailles, France.
However, fighting ceased seven months earlier when an armistice, or temporary cessation of hostilities, between the Allied nations and Germany went into effect on the eleventh hour of the eleventh day of the eleventh month. For that reason, November 11th, 1918, is generally regarded as the end of "the war to end all wars."
«Read the rest of this article»
Written by Staff Sgt. Candice Funchess
Headquarters, 101st Airborne Division (Air Assault)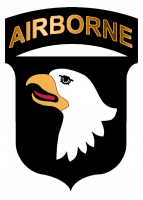 Fort Campbell, KY – With the current drawdown and budget restraints, can the 101st Airborne Division (Air Assault) still produce Soldiers ready to engage the enemy and win? "Absolutely."
That was the response given by Sgt. Maj. of the Army Raymond F. Chandler III, when the question was asked during his visit to Fort Campbell, September 3rd-5th. Chandler came to meet with Soldiers and families to scout and hear what their issues and concerns were, in order to bring that information back to the Secretary of the Army John McHugh and the Chief of Staff of the Army Gen. Ray Odierno.
«Read the rest of this article»