Topic: World War II
Written by Staff Sgt. Candice Funchess
Headquarters, 101st Airborne Division (Air Assault)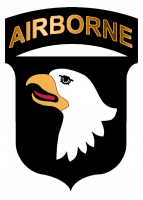 Fort Campbell, KY – With the current drawdown and budget restraints, can the 101st Airborne Division (Air Assault) still produce Soldiers ready to engage the enemy and win? "Absolutely."
That was the response given by Sgt. Maj. of the Army Raymond F. Chandler III, when the question was asked during his visit to Fort Campbell, September 3rd-5th. Chandler came to meet with Soldiers and families to scout and hear what their issues and concerns were, in order to bring that information back to the Secretary of the Army John McHugh and the Chief of Staff of the Army Gen. Ray Odierno.
«Read the rest of this article»
Written by Sgt. David Cox
2nd Brigade Combat Team, 101st Airborne Division (AA) Public Affairs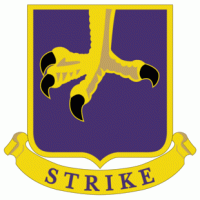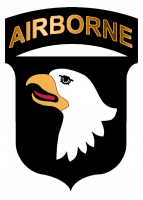 Laghman Province, Afghanistan – Forty-three years ago, U.S. Congress designated August 26th as Women's Equality Day to commemorate granting women the right to vote.
When put into historical military context, the roles women have filled in their service to their country have gone under measureable change in the 239 year history of the U.S. Army — when women would help nurse the wounded and sick during the Revolutionary War.
Now, women make up approximately 15 percent of the active-duty Army and represent 95 percent of its' career fields.
«Read the rest of this article»
Written by Sgt. Leejay Lockhart
101st Sustainment Brigade Public Affairs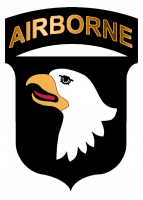 Fort Campbell, KY – Fort Campbell is preparing to celebrate Women's Equality Day on August 26th. The celebration will mark the 94th anniversary of women gaining the right to vote in the U.S.
Colonel Kimberly Daub, commander of the 101st Sustainment Brigade "Lifeliners," will be the guest speaker at this year's celebration scheduled from 11:00am to 1:00pm at the Sportsman's Lodge. She will discuss the history of women's equality in the Army and how women can celebrate their successes and contributions to the Army today.
"The right to vote was a watershed held moment of all women in the U.S., but just the beginning of things to come in women's equality," said the commander of the Lifeliners. «Read the rest of this article»
Private First Class Cecil Garris' remains recovered in France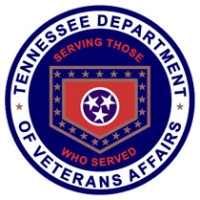 Nashville, TN – Tennessee Governor Bill Haslam and Department of Veterans Affairs Commissioner Many-Bears Grinder recognize the service and sacrifice of Private First Class Cecil E. Harris of Shelbyville, TN.
Harris was serving with the 179th Infantry Regiment, 45th Infantry Division on January 2nd, 1945 when his platoon was holding a defensive position in Dambach, France near the German border during World War II.
«Read the rest of this article»
Middle School Scholars to Walk in the Footsteps of U.S. Leaders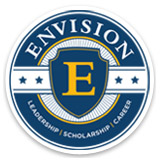 Washington, D.C. – Outstanding middle school students from across the United States took part in an extraordinary leadership development experience, the 2014 Junior National Young Leaders Conference (JrNYLC): Foundations of Leadership I, an Envision program.
The program provides a historical view of leadership and encourages young scholars to develop their own leadership skills and strategies for success in the 21st century.
«Read the rest of this article»
159th Combat Aviation Brigade Public Affairs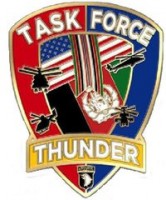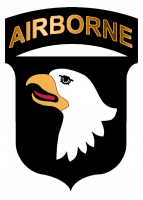 Afghanistan – Do you recall his brawny arms effortlessly lifting you off your itty bitty feet, from the soft earth, to what you thought were clouds when you were a toddler?
Or maybe, you remember hearing his voice, as he firmly, yet lovingly, gave you advice sometimes repeatedly, during your teenage years.
Whether you called him dad, stepdad, Papa or simply pa, you have to admit, father was your first hero. «Read the rest of this article»
Written by Sgt. Eric Lieber
Fort Campbell Warrior Transition Battalion
Fort Campbell, KY – The sound of music filled the Fort Campbell Soldier and Family Assistance Center May 15th, 2014 as volunteers taught military children how to communicate through music.
VSA Tennessee, the state organization on art and disability, hosted an afternoon of art and musical activities for wounded, ill and injured Soldiers assigned to the Fort Campbell Warrior Transition Battalion and their Families during National Mental Health Month.
«Read the rest of this article»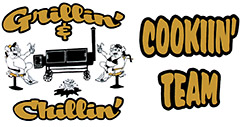 Paris, TN – This week the O'le BBQ trail took us, James Brawner of Team Grillin' & Chillin' on a short trip west to historical Humboldt, TN where they hold the West Tennessee Strawberry Festival BBQ Cook-off.
This was their 10th year of hosting this event, but get this, they have been hosting and holding this Strawberry Festival since 1934. That to me, some 80 years, even for this C average boy, but they were advertising only the 77th anniversary.
«Read the rest of this article»
Written by Sgt. Justin Moeller
4th Brigade Combat Team, 101st Airborne Division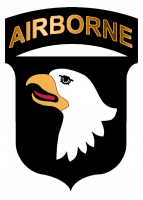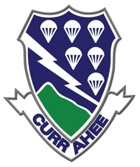 Fort Campbell, KY – Soldiers, Veterans, Families and friends alike, looked on with heavy hearts as the colors of the 4th Brigade Combat Team "Currahee", 101st Airborne Division (Air Assault), furled in the wind one last time.
As part of the U.S. Army's Brigade Combat Team 2020 Model, the 4th BCT, 101st Abn. Div., cased their colors during an inactivation ceremony, April 25th, 2014, at the division parade field.
«Read the rest of this article»
Written by Staff Sgt. Joel Salgado
101st Airborne Division Public Affairs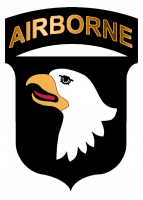 Fort Campbell, KY – From its roots as one of the U.S. Army's first airborne divisions in World War II, to defining air mobile operations in Vietnam, to its current status as the world's only air assault division, the 101st Airborne Division (Air Assault) has a history of change and innovation.
The 101st will again answer the call as it begins implementing Operation Agile Eagle II, designed to localize and implement the larger Department of the Army-directed BCT 2020 initiative. This overarching move mandates development of a plan that will reduce the overall strength of the Army in order to meet current and future mission requirements.
«Read the rest of this article»