Topic: Wounded Warrior Project
Austin Peay Sports Information

Clarksville, TN – The Govs Camouflage Football Jersey auction ended at noon, Wednesday, November 26th, with 82 of the 102 jerseys receiving at least one bid.
The Austin Peay State University athletics department wants to thank everyone who took part in this one-of-a-kind opportunity. All net proceeds from the auction will benefit the Wounded Warrior Project and we will announce that total when all orders have been finalized.
«Read the rest of this article»
Austin Peay Sports Information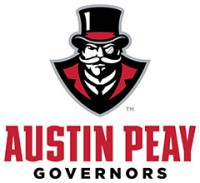 Clarksville, TN – In honor of Veterans Day, Austin Peay State University's athletics department started auctioning off 101 camouflage jerseys on its website at 11:00am (CT) today, November 11th. The auction can be accessed at www.LetsGoPeay.com/Auctions and will be available through Wednesday, November 26th.
The time and date of the auction's start is significant as it harkens back to the origins of Veterans Day – Armistice Day which commemorated the end of World War I, with an armistice that took effect on the 11th hour of the 11th day of the 11th month of 1918.
«Read the rest of this article»
Austin Peay Sports Information

Clarksville, TN – Austin Peay State University is planning to auction off the camouflage jerseys the football team wore during Saturday's homecoming contest with Tennessee State. Proceeds will go to the Wounded Warrior Project.
The auction will be conducted online at www.letsgopeay.com, with the auction beginning as early as Tuesday…Veterans Day.
«Read the rest of this article»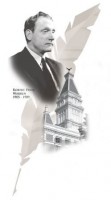 Clarksville, TN – Former Assistant Director of Academic Affairs and Professor Emeritus of Theater Joe Fillipo introduced his long-time friend, Bud Willis, at the Friday luncheon of Clarksville Writers' Conference 2014. Describing Willis' service in Viet Nam as a Huey "chopper" pilot and his career as a stockbroker in glowing terms, Fillipo also revealed that Bud's birth name was "Beasley."
Bud told his audience that he wrote his first book, Bluestocking, about gratitude. His mother, who was born in the Bluestocking area near Tullahoma, reared her nine children alone from the time her youngest was two months old. Bud's tribute to his mother and the antics of his brothers and sisters are well documented in his first book.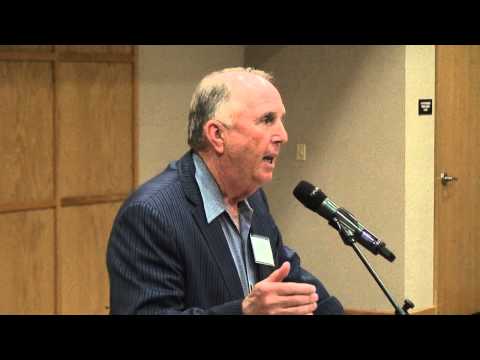 «Read the rest of this article»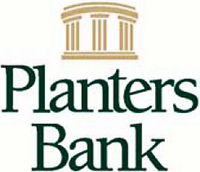 Hopkinsville, KY – Planters Bank announces the promotions of Amanda Vinson to Vice President/Commercial Lending and Jessica Shaw to Commercial Banking Officer.
Vinson joined Planters Bank in January 2005 as a customer service representative and was later promoted to credit analyst, senior credit analyst, and assistant vice president. Vinson graduated from Houston County High School and received a B.B.A with a concentration in Finance from Austin Peay State University in 2002. She is married to Dane.
«Read the rest of this article»

Clarksville, TN – It's just a matter of days before Miss Tennessee USA 2014, Kristy Landers Niedenfuer, 22, will be on stage in Baton Rouge to compete for the title of Miss USA 2014.
«Read the rest of this article»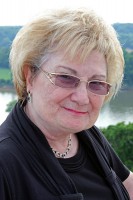 Clarksville, TN – Sue Freeman Culverhouse, long a staff-writer for ClarksvilleOnline.com, features eleven Tennessee authors in her new book. Tennessee Literary Luminaries: From Cormac McCarthy to Robert Penn Warren (The History Press, Charleston, SC, 2013). Her author website, www.sueculverhouse.com, links her readers to information about the book and her upcoming blog.
"I'm tired of people outside Tennessee believing that we're all wearing overalls without a shirt, chewing tobacco, going barefoot, toting six-shooters, and living off road kill," Culverhouse admits. "I want our youngsters to be proud of the literary heritage these and other Tennessee writers have contributed to the world of literature. All of the authors in my book have interesting lives in addition to having written not-to-be missed books."
«Read the rest of this article»
Written by U.S. Army Sgt. Julieanne E. Morse
129th Mobile Public Affairs Detachment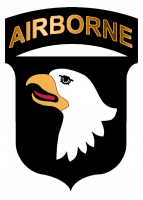 Bagram Airfield, Afghanistan – At first glance, it might seem like the Junior Enlisted Council is a group of Soldiers trying to pull a fast one over their sergeants.
The JEC, 6th Battalion, 101st Combat Aviation Brigade, 101st Airborne Division (Air Assault), is a proactive council that represents the voice of more than 400 Soldiers from private to staff sergeant. Their mission is to inform senior-enlisted leaders on enlisted-force matters – including morale – and recommend policy changes affecting the readiness of the enlisted Soldiers.
«Read the rest of this article»
The name Bud Willis isn't exactly a household word in spite of the fact that he is to accept the 2012 Distinguished Arts and Humanities Medal for Literary Arts in Memphis on November 9th. This honor was formerly bestowed on John Grisham, Eudora Welty, Shelby Foote and other luminaries in the world of literature.
Many Clarksville area residents know Bud as their stockbroker and manager at J. C. Bradford and Company from 1972 to 1982. His second book, Marble Mountain:A Vietnam Memoir, was featured in a well-attended book-signing at F & M Bank in June, 2011. Bud has been featured on Clarksville Online in "Bluestocking—A Family Story with a Tennessee Heart," "Marble Mountain: A Vietnam Memoir Is Unforgettable," Seredipity—An Afternoon with Lee and Bud Willis and Friends," and "How I met Bud Willis." «Read the rest of this article»
Clarksville, TN –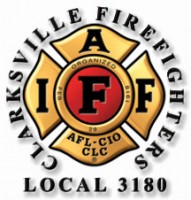 Clarksville Firefighters Association Local 3180 presented 70 tickets to their upcoming fundraising concert featuring John Michael Montgomery and Bucky Covington to Amy Carroll of Big Brothers, Big Sisters of Clarksville.
The concert is at 8:00 p.m. on October 20th and features country music superstar John Michael Montgomery; as well as Bucky Covington, who finished eighth during the fifth season of American Idol. "I kid people all the time and I say if you got married in the 90's there probably was a John Michael Montgomery song playing at your wedding," said David Kirkland the president of Firefighters Local 3180.
«Read the rest of this article»