Topic: Wounded Warrior Project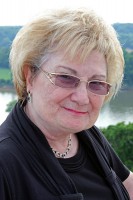 Clarksville, TN – Sue Freeman Culverhouse, long a staff-writer for ClarksvilleOnline.com, features eleven Tennessee authors in her new book. Tennessee Literary Luminaries: From Cormac McCarthy to Robert Penn Warren (The History Press, Charleston, SC, 2013). Her author website, www.sueculverhouse.com, links her readers to information about the book and her upcoming blog.
"I'm tired of people outside Tennessee believing that we're all wearing overalls without a shirt, chewing tobacco, going barefoot, toting six-shooters, and living off road kill," Culverhouse admits. "I want our youngsters to be proud of the literary heritage these and other Tennessee writers have contributed to the world of literature. All of the authors in my book have interesting lives in addition to having written not-to-be missed books."
«Read the rest of this article»
Written by U.S. Army Sgt. Julieanne E. Morse
129th Mobile Public Affairs Detachment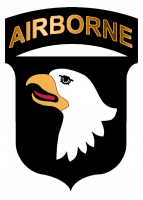 Bagram Airfield, Afghanistan – At first glance, it might seem like the Junior Enlisted Council is a group of Soldiers trying to pull a fast one over their sergeants.
The JEC, 6th Battalion, 101st Combat Aviation Brigade, 101st Airborne Division (Air Assault), is a proactive council that represents the voice of more than 400 Soldiers from private to staff sergeant. Their mission is to inform senior-enlisted leaders on enlisted-force matters – including morale – and recommend policy changes affecting the readiness of the enlisted Soldiers.
«Read the rest of this article»
The name Bud Willis isn't exactly a household word in spite of the fact that he is to accept the 2012 Distinguished Arts and Humanities Medal for Literary Arts in Memphis on November 9th. This honor was formerly bestowed on John Grisham, Eudora Welty, Shelby Foote and other luminaries in the world of literature.
Many Clarksville area residents know Bud as their stockbroker and manager at J. C. Bradford and Company from 1972 to 1982. His second book, Marble Mountain:A Vietnam Memoir, was featured in a well-attended book-signing at F & M Bank in June, 2011. Bud has been featured on Clarksville Online in "Bluestocking—A Family Story with a Tennessee Heart," "Marble Mountain: A Vietnam Memoir Is Unforgettable," Seredipity—An Afternoon with Lee and Bud Willis and Friends," and "How I met Bud Willis." «Read the rest of this article»
Clarksville, TN –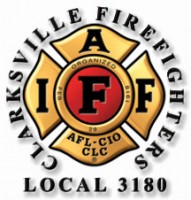 Clarksville Firefighters Association Local 3180 presented 70 tickets to their upcoming fundraising concert featuring John Michael Montgomery and Bucky Covington to Amy Carroll of Big Brothers, Big Sisters of Clarksville.
The concert is at 8:00 p.m. on October 20th and features country music superstar John Michael Montgomery; as well as Bucky Covington, who finished eighth during the fifth season of American Idol. "I kid people all the time and I say if you got married in the 90′s there probably was a John Michael Montgomery song playing at your wedding," said David Kirkland the president of Firefighters Local 3180.
«Read the rest of this article»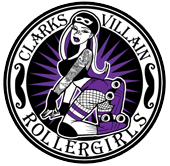 Clarksville, TN – On Friday, August 17th, the Clarksvillain Roller Girls will be hosting a 9-ball Billiards Tournament at Highballers Billiards Club & Sports Bar. Sign ups are from 6:00pm to 7:00pm with no late sign ups, with a $20.00 buy in.
There will be a cash prize for the winner, with portions of the buy in benefiting both the Clarksvillain Roller Girls and the Wounded Warrior Project. «Read the rest of this article»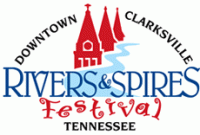 Clarksville TN – The 'Wounded Warrior Welcome Project' was formed in 2011 to welcome home injured soldiers who were returning to Middle Tennessee. The Project has organized welcome home more than a half dozen soldiers returning from their stays at Army Medical Hospitals in DC and Texas.
In addition we made 4 trips to Walter Reed Medical Hospital in 2011 and will be making 2 more this year. «Read the rest of this article»

Clarksville, TN – American Freight Furniture and Mattress is proud to announce its role as a corporate sponsor of Wounded Warrior Project™ (WWP), an organization seeking to honor and empower injured service members.
Over 46,000 of our nation's armed forces have been physically wounded during the current military conflicts. Hundreds of thousands more are estimated to be recovering from invisible wounds of war, including post-traumatic stress disorder, major depression, and traumatic brain injury. WWP assists injured veterans and their families through a holistic approach to their recovery. «Read the rest of this article»
This past Saturday I had the honor of participating in Soldier Ride Nashville 2009. After a week that saw flooding of many areas in the Southeast including Nashville, approximately 20 Night Stalkers linked up at the Park and Ride just off Exit 11 ready to participate as part of "Team Tre" in honor of our Fallen Comrade MSG Tre Ponder.  It was an early morning, not an uncommon time for the men of that group (I can't speak for the young lady in attendance).  It was also a wet morning, but nothing like what awaited us as we departed for Nashville.
As our convoy departed Clarksville heading East down I-24, the rain slowly intensified.  By the time we reached Edwin Warner Park, we were met with a steady rain that showed no signs of stopping.  My first thought was that our participation in the Soldier Ride was going to be cut short due to the rain,  which would be disappointing to say the least.  As we staged our bikes and gear in a dry spot under a nearby pavilion, the vehicles just kept coming.  Walking to the registration area I quickly realized that we were not alone;  the rain had not dampened the spirits of the hundreds who turned out to ride with some of our Wounded Heroes. «Read the rest of this article»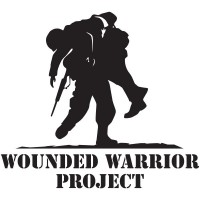 Clarksville Online Author Tim Cash will be participating in the Soldier Ride Nashville 2009, a part of the Wounded Warrior Project on Saturday, September 26th at Edwin Warner Park, (Site #3, 50 Vaughn Rd, Nashville, TN 37221). His participation in the  Soldier Ride Nashville is dedicated to the memory of father, husband and soldier MSG James "Tre" Ponder of Franklin.
I recently got into riding road bikes as a way to stay in shape since I can no longer run. While I have not road any farther than 30 miles at a time, this ride will be my longest yet at 50 miles. I, and many of my Night Stalker brothers and sisters will be riding as a part of Team Tre in honor and memory of our Fallen Comrade MSG James 'Tre' Ponder.

Tre made the ultimate sacrifice for his brothers in arms on a rescue mission in eastern Afghanistan. The date was June 28, 2005. He was killed when his MH-47D helicopter was shot down by enemy fire on it's way to rescue a Navy SEAL team that had run in to trouble. He was a member of the Army's 160th Special Operations Aviation Regiment (SOAR).
«Read the rest of this article»