Topic: Wounded Warriors
Nashville, TN – The Tennessee Titans are partnering with the USO to host a fund-raising event at LP Field on Friday, November 15th. The event is open to the public and is an opportunity for area residents to learn more about the services offered by the USO at Nashville International Airport and at Fort Campbell, KY. "Troops & Titans" is specifically a fund-raiser to support these services.
There will be special appearances by Tennessee Titans players and cheerleaders. A short program will also include Keni Thomas, a musician and decorated combat veteran of the elite 75th Ranger Regiment special operations unit.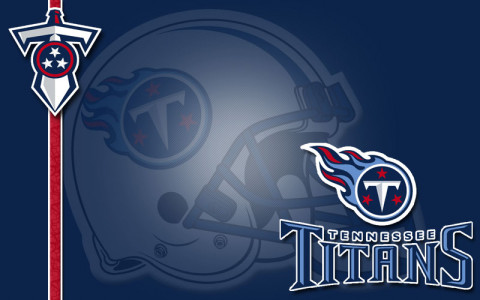 «Read the rest of this article»

Nashville, TN – The Tennessee Wildlife Resources Agency will serve as one of the sponsors for "Shoot for the Soldiers," a sporting clay target shoot scheduled for August 24th at the Nashville Gun Club.
The event will raise funds with all the proceeds going to Tennessee soldiers and their families. A portion will go toward scholarships for soldiers' children with the remainder going to providing outdoors recreational opportunities for Wounded Warriors and their families. «Read the rest of this article»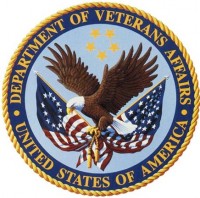 Washington, D.C. – The U.S. Department of Veterans Affairs (VA), Disabled American Veterans (DAV), and The American Legion recently announced a new partnership to help reduce the compensation claims backlog for Veterans. The effort—the Fully Developed Claims (FDC) Community of Practice—is a key part of VA's overall transformation plan to end the backlog in 2015 and process claims within 125 days at 98% accuracy. VA can process FDCs in half the time it takes for a traditionally filed claim.
"VA prides itself on our ongoing partnership with organizations that represent Veterans throughout the claims process," said Undersecretary for Benefits Allison A. Hickey. "A Fully Developed Claim is the most effective way to ensure a Veteran's claim never reaches the backlog—and is the basis for this new initiative between VA and what we expect will be an ever-increasing number of Veterans Service Organizations (VSOs) and others who represent Veterans at various points of the claims process. " «Read the rest of this article»
Two important announcements affecting Clarksville-Montgomery County
VA to Expedite Claims Decisions for Veterans Who Have Waited a Year or More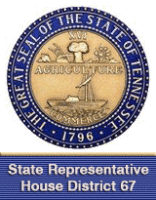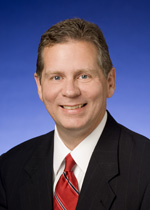 Nashville , TN – Tennessee General Assembly adjourned Friday.
"The House of Representatives and the State Senate adjourned on Friday, April 19th," said Tennessee State Representative Joe Pitts (D-Clarksville).  "Over the next several days, we will send an analysis of the bills, budget items and other items of interest from the first session of the 108th General Assembly." «Read the rest of this article»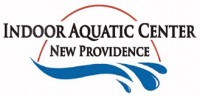 Clarksville, TN – The Clarksville Parks and Recreation Department hosted the Warrior Transition Unit's Wounded Warriors on Wednesday, April 17th at the Indoor Aquatic Center located at 166 Cunningham Lane.
Wounded Warriors participated in a private SCUBA class instructed by Rich Holladay of Waterdogs SCUBA & Safety, LLC.
«Read the rest of this article»

Montgomery County, TN – The Extension office has been contacted by Liza Johnson, who is assisting them at Fort Campbell for help with Thanksgiving meals for the Wounded Warriors. «Read the rest of this article»
Home Depot and Campbell Crossing provides funding and land for a Community Garden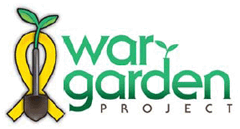 Fort Campbell, KY – Victory Gardens, also known as War Gardens, were planted during World War I and World War II to help with the decreasing food supply. The Gardens were planted in backyards, alleys and vacant ots to help serve the need for food production and also provide a sense of pride for those family members who stayed at home.
The Screaming Eagle Foundation, in support of the War Garden Project, received a $10,500 grant from the Home Depot Foundation to implement a community garden and greenhouse that will be made available to the military community. The War Garden Project (WPG) is a project that brings gardening to military communities. «Read the rest of this article»
First home recipient, Fort Campbell Corporal Christopher Bales revealed during Tennessee Titans Veterans Day Game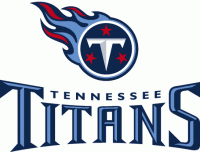 Nashville, TN – Operation 'Finally Home' has joined forces with LP Building Products, country star Kix Brooks and American Country Countdown to build six homes for deserving veterans across the country over the next two years.
The first home will be built in Las Vegas, NV, in 2013 for wounded Fort Campbell soldier Army Cpl. Christopher Bales. The announcement was made to Bales on LP Field in front of thousands of fans during the Tennessee Titans Veterans Day game.
"American Country Countdown and I are proud to support Operation 'Finally Home' and LP Building Products in building homes for veterans who have given so much to our country," said Kix Brooks. "This is a small way to thank these heroes for their service and sacrifice." «Read the rest of this article»
Written by Maj. Brandon Bissell
5th Special Forces Group (Airborne) Public Affairs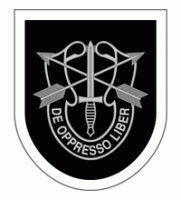 Clarksville, TN – Most people consider completing a half marathon or full marathon once in their lifetime a major achievement; and rightfully so.
In the case of Marc Dibernardo, a staff sergeant with the U.S. Army, competing in these events, in what most would consider extreme conditions, is a way to raise awareness and support to causes that are very dear to him – wounded warriors.
What is so extreme about the way he competes in races you may ask? Consider the fact that he races wearing either a gas mask or full military gear (including helmet, body armor, and boots). It is safe to say that either of these scenarios would cause significant impairments for the average racer.
Dibernardo has broken world records wearing both.
«Read the rest of this article»
American Public Can Donate Hotel Reward Points to Support Military Families
Washington, D.C. – Tennessee Wounded Warrior Staff Sergeant Charles Allen and his family joined David Coker, President of Fisher House Foundation, which provides free, temporary housing to the families of service members receiving medical care at military hospitals around the world, Maryland Senator Ben Cardin and Maryland Congressman Dutch Ruppersberger for the official launch of the new nation-wide "Hotels for Heroes" program, which allows the American public to donate their unused hotel reward points to allow the families of wounded warriors receiving medical treatment to stay for free in hotels around the country.
«Read the rest of this article»