Topic: Wreaths Across America

Nashville, TN – Campbell Crossing, Lend Lease's privatized military housing community located on Fort Campbell, is honored to announce it was selected as a 2013 Residential Communities Initiative (RCI) Unsung Hero Award recipient.
Awarded by the Department of the Army, U.S. Public/ Private Initiatives Division, the RCI Unsung Hero Award is given to teams and individuals who go beyond their normal outstanding service to take care of Soldiers and their families who defend our country.
«Read the rest of this article»

Nashville, TN – Members of the Tennessee Wing, Civil Air Patrol, invite the public to sponsor remembrance wreaths  for placement on the graves of Veterans on December 14th at Veteran cemeteries across the state to honor those who served.
Sponsors can designate where the wreaths will be laid in their community. The Wing efforts coincide with tributes occurring simultaneously across the country during the annual Wreaths Across America Observance. «Read the rest of this article»
By Donna Miles, American Forces Press Service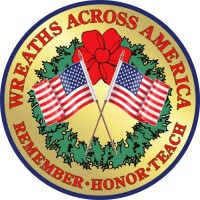 Arlington National Cemetery, VA – As thousands of volunteers fanned out here this weekend, placing holiday wreaths at the white headstones as part of the "Wreaths Across America" tribute, Sheila Patton kept vigil at one particular grave site.
Patton and her daughter stationed themselves at the grave of their son and brother, Army Staff Sgt. James R. Patton. Twenty-three-year-old "Jimmy" was serving his seventh overseas deployment since 9/11 with the 3rd Battalion, 75th Ranger Regiment, when he was killed in a helicopter crash in Tikrit, Iraq, on April 18th, 2010.
Patton said she travels here from Fort Campbell, KY, as often as possible. Patton felt a special calling, she said, to participate in the largest single venue of the nationwide "Wreaths Across America" tribute.
"This was something very important to me," she said. "I really wanted to be here, to be a part of all this, and to be able to honor Jimmy and all the others who are buried here." «Read the rest of this article»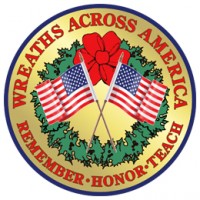 Clarksville, TN – Honor a veteran by purchasing a sponsorship wreath to be placed on the graves of veterans buried at Resthaven Memorial Cemetery, Clarksville, TN. This National Program is being sponsored by the Valentine Sevier Chapter, Sons of the American Revolution here in Clarksville.
Wreath sponsorships can be purchased for $15.00 each and can be ordered by contacting Jim Hurst at 931-358-0607. The wreaths will be shipped to the cemetery on December 10th.
«Read the rest of this article»
Clarksville, TN – Montgomery County Mayor Carolyn Bowers and City of Clarksville Mayor Johnny Piper help the Sons of the American Revolution kick off their campaign to put wreaths on veterans' graves in December. The 'Wreaths Across America' program is being introduced for the first time in Montgomery County by the SAR. 
Wreaths cost $15.00 each and will be placed on Resthaven graves on December 11th to honor those who served our country. Citizens interested in buying a wreath, either for Resthaven or for a veteran of their choice should contact Rod Crabtree at 931-216-1760 for information.