Topic: WWII
Written by Staff Sgt. V. Michelle Woods
27th Public Affairs Detachment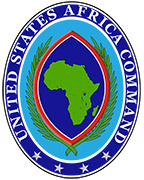 Monrovia, Liberia – During the American Revolution, George Washington used part of the Continental Army's scarce budget to purchase quinine for the treatment of malaria in his troops.
According to Professor Dale Smith, a military medical historian at the Uniformed Services University of the Health Sciences, the U.S. military counted more than a half-million cases of malaria during World War II.
"This will be a long war, if for every division I have facing the enemy, I must count on a second division in the hospital with malaria, and a third division convalescing from this debilitating disease," said Gen. Douglas MacArthur, commander of Allied Forces in the Pacific Theater during World War II.
«Read the rest of this article»

Clarksville, TN – The Customs House Museum and Cultural Center is located in historic downtown Clarksville, Tennessee. Come explore an entire city block featuring large gallery spaces filled with fine art, science and history.
Some of the events in December at the Museum are: My Kingdom for a Horse, Battle of the Bulge: An Overview, Eric L Hansen: Blood Rescue, Noel Night, Miranda Herrick Book Signing, and Let's Find: Toys..
«Read the rest of this article»
Written by Shannon Collins
DoDNews Features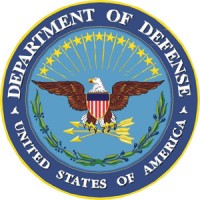 Washington, D.C. – In a proclamation, President Barack Obama said November is National Native American Heritage Month in honor of American Indians and Alaska Natives from hundreds of tribes who have shaped our national life.
He said their spirit and many contributions continue to enrich our communities and strengthen our country. During this heritage month, we honor their legacy.
«Read the rest of this article»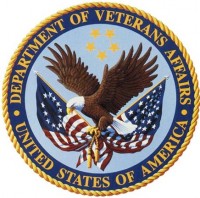 Washington, D.C. – Known at the time as "The Great War", World War I officially ended when the Treaty of Versailles was signed on June 28th, 1919, in the Palace of Versailles outside the town of Versailles, France.
However, fighting ceased seven months earlier when an armistice, or temporary cessation of hostilities, between the Allied nations and Germany went into effect on the eleventh hour of the eleventh day of the eleventh month. For that reason, November 11th, 1918, is generally regarded as the end of "the war to end all wars."
«Read the rest of this article»
Written by Staff Sgt. Candice Funchess
Headquarters, 101st Airborne Division (Air Assault)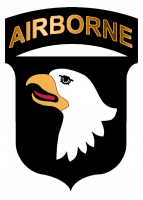 Fort Campbell, KY – With the current drawdown and budget restraints, can the 101st Airborne Division (Air Assault) still produce Soldiers ready to engage the enemy and win? "Absolutely."
That was the response given by Sgt. Maj. of the Army Raymond F. Chandler III, when the question was asked during his visit to Fort Campbell, September 3rd-5th. Chandler came to meet with Soldiers and families to scout and hear what their issues and concerns were, in order to bring that information back to the Secretary of the Army John McHugh and the Chief of Staff of the Army Gen. Ray Odierno.
«Read the rest of this article»
Written by Sgt. David Cox
2nd Brigade Combat Team, 101st Airborne Division (AA) Public Affairs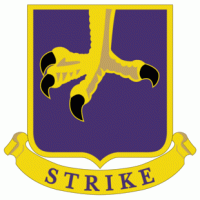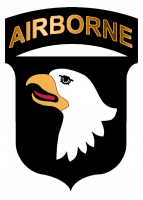 Laghman Province, Afghanistan – Forty-three years ago, U.S. Congress designated August 26th as Women's Equality Day to commemorate granting women the right to vote.
When put into historical military context, the roles women have filled in their service to their country have gone under measureable change in the 239 year history of the U.S. Army — when women would help nurse the wounded and sick during the Revolutionary War.
Now, women make up approximately 15 percent of the active-duty Army and represent 95 percent of its' career fields.
«Read the rest of this article»
159th Combat Aviation Brigade Public Affairs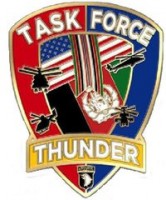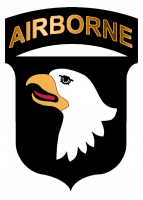 Afghanistan – Do you recall his brawny arms effortlessly lifting you off your itty bitty feet, from the soft earth, to what you thought were clouds when you were a toddler?
Or maybe, you remember hearing his voice, as he firmly, yet lovingly, gave you advice sometimes repeatedly, during your teenage years.
Whether you called him dad, stepdad, Papa or simply pa, you have to admit, father was your first hero. «Read the rest of this article»
Fort Campbell, KY –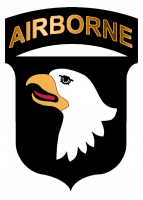 On Memorial Day, the 101st Airborne Division on Fort Campbell held a wreath laying at the 101st Airborne Division Headquarters honoring the soldiers from Fort Campbell who have given their all, in the service of their country.
87 year old Clarksville resident Gene Paladin, was on hand for the ceremony. A veteran of 3 wars, he landed in Europe with the 82nd Airborne during WWII, served in the Korean war, and did three tours with the in Vietnam with the 3rd Brigade Combat Team "Rakkasans" of the 101st Airborne Division. He is one of the few remaining living solders who were qualified for the U.S. Army Airborne Glider Badge which he still proudly wears on his hat. He came close to skipping this years ceremony due to health issues, but he said that was glad he came.
«Read the rest of this article»
Written by Sgt. Eric Lieber
Fort Campbell Warrior Transition Battalion
Fort Campbell, KY – The sound of music filled the Fort Campbell Soldier and Family Assistance Center May 15th, 2014 as volunteers taught military children how to communicate through music.
VSA Tennessee, the state organization on art and disability, hosted an afternoon of art and musical activities for wounded, ill and injured Soldiers assigned to the Fort Campbell Warrior Transition Battalion and their Families during National Mental Health Month.
«Read the rest of this article»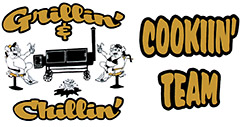 Paris, TN – This week the O'le BBQ trail took us, James Brawner of Team Grillin' & Chillin' on a short trip west to historical Humboldt, TN where they hold the West Tennessee Strawberry Festival BBQ Cook-off.
This was their 10th year of hosting this event, but get this, they have been hosting and holding this Strawberry Festival since 1934. That to me, some 80 years, even for this C average boy, but they were advertising only the 77th anniversary.
«Read the rest of this article»