Topic: WWII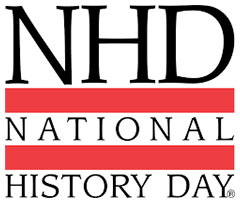 Washington, D.C. – Whitney Joyner of Northeast Middle School is one of only 18 middle and high school educators selected to participate in Understanding Sacrifice, a partnership between National History Day®, the Roy Rosenzweig Center for History and New Media, the American Battle Monuments Commission (ABMC), and the National Cemetery Administration (NCA).
When the program kicks off in November 2016 every educator will select one American who is buried or memorialized at an ABMC or NCA cemetery in San Francisco, Honolulu, or Manila.
Participants will conduct in-depth research on the life of this Fallen Hero using local and national historical resources.
«Read the rest of this article»

Clarksville, TN – The Customs House Museum and Cultural Center is located in historic downtown Clarksville, Tennessee. Come explore an entire city block featuring large gallery spaces filled with fine art, science and history.
Some of the events in September at the Museum are: Nina Covington: Explorations, Plane Clarksville, Women Painting Women, Tammy O'Connor: Hand Shadows, Olen Bryant: Tennessee Treasure, and Second Saturday Free Admission Day: Pokemon Party.
«Read the rest of this article»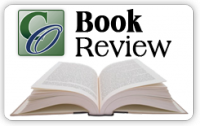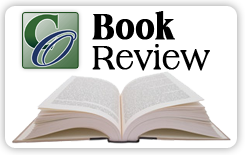 Clarksville, TN – With Independence Day approaching, if you can read only one book this year, let it be Blood River to Berlin. No, you aren't going to find it on the best seller list available from a New York publisher. This book is written by your neighbor, Michael Freeland, who lives in Hopkinsville, KY.
Published by Proctor's Hall Press in Sewanee, Tennessee, Blood River to Berlin: The World War II Journal of an Army Medic is the story of someone who started to school in a one-room schoolhouse in a remote community called "Blood River" in Henry County, Tennessee. He dropped out of high school, went to Detroit to work, and was drafted into the United States Army.
«Read the rest of this article»
Written by Sgt. Katie Eggers
Headquarters, 101st Airborne Division (Air Assault)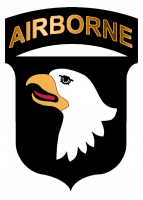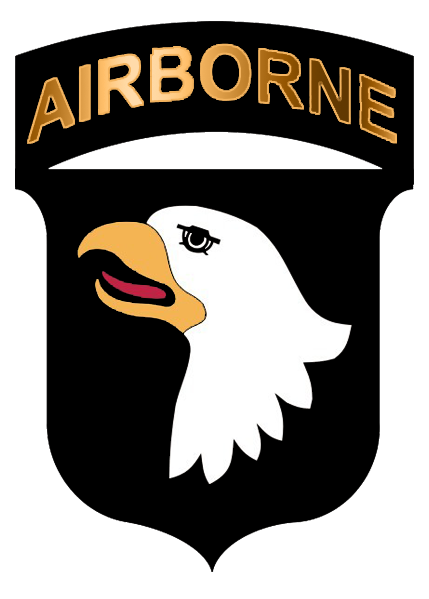 Baghdad, Iraq – Lt. Col. David Bowlus became the 101st Airborne Division (Air Assault) chaplain. Bowlus said that the very next day he had the privilege of providing the prayer at Maj. Gen. Gary J. Volesky's change of command ceremony, welcoming him as division commander. From that point on, Bowlus worked closely with Volesky and Division Unit Ministry Teams to maintain the spiritual fitness of the Division's Soldiers.
"It's part of readiness, and I can't think of a better coach, mentor and friend that I've had that's been able to help me see what we need to do at our level to help that mission," said Volesky, commander, 101st and the Combined Joint Forces Land Component Command – Operation Inherent Resolve.
«Read the rest of this article»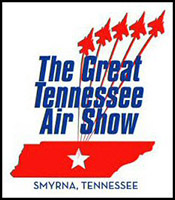 Smyrna, TN – The Great Tennessee Air Show has announced its complete powerhouse lineup for the 2016 show happening Saturday, June 4th and Sunday, June 5th at Smyrna/Rutherford County Airport. The beloved family outing for aviation enthusiasts will consist of a schedule of top air show talent featuring fan favorites such as the U.S. Navy Blue Angels, U.S. Air Force F-22 Raptor Demonstration Team and Breitling Jet Team.
The Great Tennessee Air Show was rebranded in 2005 and prior events in Smyrna were known as Tennessee Aviation Days going all the way back to 1970. So, there is a long tradition of high-flying fun in the region and this year promises to be the best yet.
«Read the rest of this article»

Clarksville, TN – A memorial to the life of former Austin Peay State University professor — and World War II hero — Dr. Preston J. Hubbard will take place March 30th at 5:00pm at the Preston Hubbard Veteran's Colonnade on the University campus.
The event is open to the public, and all are invited to pay tribute to an educator who touched the lives of countless students, colleagues and friends.
«Read the rest of this article»

Clarksville, TN – The path that Marnie Mueller would forge during her career was, in many ways, foreshadowed by the circumstances that led to the first moments of her life.
Born to Caucasian American parents during World War II, Mueller nonetheless was born behind the barbed wire fences of a Northern California segregation camp designed to keep Japanese Americans contained during the war effort.
«Read the rest of this article»
Tennessee (4-3) at #18/#21 Butler (7-1)
Saturday, December 12th, 2015 | 1:30pm CT
Indianapolis, IN | Hinkle Fieldhouse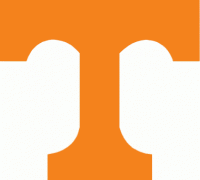 Knoxville, TN – Tennessee brings a historically long 13-day layoff to a close and opens play in the month of December when it travels to Indianapolis to face 18th-ranked Butler on Saturday. Tipoff is slated for 2:30pm ET (1:30pm CT) on Fox Sports 1.
The Vols (4-3) are looking to snap a two-game skid after dropping both games at the Barclays Center Classic during the Thanksgiving holiday. Tennessee's second half rally against George Washington came up just short in a 73-70 loss before dropping an 82-71 decision to Nebraska just 13 hours later.
«Read the rest of this article»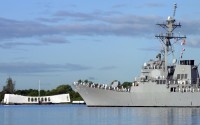 Clarksville, TN – When the Empire of Japan launched their sneak attack on the naval base at Pearl Harbor in Hawaii it was 11:48am local time 74 years ago in Clarksville Tennessee and people were just getting getting out of church and looking forward to a Sunday lunch.
The time was 7:48am in Hawaii on Sunday December 7th 1941, and the sailors of the U.S. Fleet were conducting their Sunday morning worship services when Japanese aircraft attacked. The attack consisted of two waves of 354 aircraft which took off from six Japanese aircraft carriers, the Akagi, Kaga, Sōryū, Hiryū, Shōkaku, and Zuikak.
The first warning of the air raid was sent out via radio to U.S Forces at 7:58am Hawaiian Time on Sunday December 7th 1941.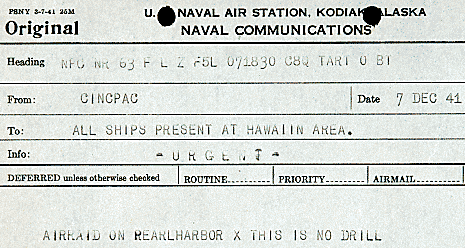 «Read the rest of this article»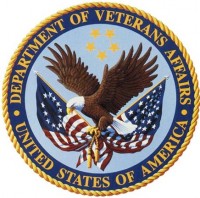 Washington, D.C. – World War I, also known as "The Great War" at the time,  officially ended when the Treaty of Versailles was signed on June 28th, 1919, in the Palace of Versailles outside the town of Versailles, France.
However, fighting ceased seven months earlier when an armistice, or temporary cessation of hostilities, between the Allied nations and Germany went into effect on the eleventh hour of the eleventh day of the eleventh month. For that reason, November 11th, 1918, is generally regarded as the end of "the war to end all wars."
«Read the rest of this article»