Topic: WWII
Tennessee (4-3) at #18/#21 Butler (7-1)
Saturday, December 12th, 2015 | 1:30pm CT
Indianapolis, IN | Hinkle Fieldhouse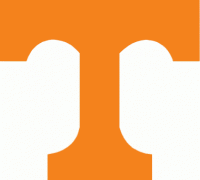 Knoxville, TN – Tennessee brings a historically long 13-day layoff to a close and opens play in the month of December when it travels to Indianapolis to face 18th-ranked Butler on Saturday. Tipoff is slated for 2:30pm ET (1:30pm CT) on Fox Sports 1.
The Vols (4-3) are looking to snap a two-game skid after dropping both games at the Barclays Center Classic during the Thanksgiving holiday. Tennessee's second half rally against George Washington came up just short in a 73-70 loss before dropping an 82-71 decision to Nebraska just 13 hours later.
«Read the rest of this article»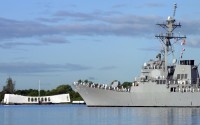 Clarksville, TN – When the Empire of Japan launched their sneak attack on the naval base at Pearl Harbor in Hawaii it was 11:48am local time 74 years ago in Clarksville Tennessee and people were just getting getting out of church and looking forward to a Sunday lunch.
The time was 7:48am in Hawaii on Sunday December 7th 1941, and the sailors of the U.S. Fleet were conducting their Sunday morning worship services when Japanese aircraft attacked. The attack consisted of two waves of 354 aircraft which took off from six Japanese aircraft carriers, the Akagi, Kaga, Sōryū, Hiryū, Shōkaku, and Zuikak.
The first warning of the air raid was sent out via radio to U.S Forces at 7:58am Hawaiian Time on Sunday December 7th 1941.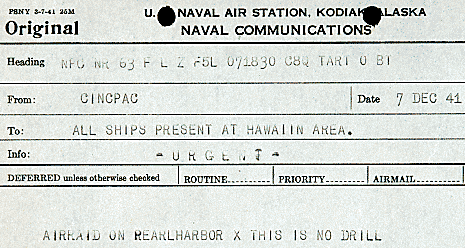 «Read the rest of this article»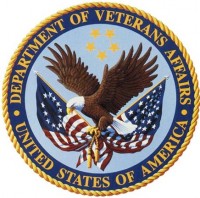 Washington, D.C. – World War I, also known as "The Great War" at the time,  officially ended when the Treaty of Versailles was signed on June 28th, 1919, in the Palace of Versailles outside the town of Versailles, France.
However, fighting ceased seven months earlier when an armistice, or temporary cessation of hostilities, between the Allied nations and Germany went into effect on the eleventh hour of the eleventh day of the eleventh month. For that reason, November 11th, 1918, is generally regarded as the end of "the war to end all wars."
«Read the rest of this article»
Written by Sgt. Jacob Mahaffey
5th Special Forces Group (Airborne) Public Affairs Office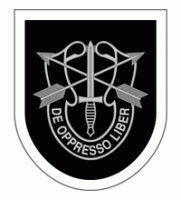 Fort Campbell, KY – Soldiers from the 5th Special Forces Group (Airborne) welcomed members from the Middle Tennessee and Southwestern Kentucky communities to participate in Green Beret for a Day on Saturday, August 22nd, on Fort Campbell, Kentucky.
Green Beret for a Day was developed to encourage the building of relationships between the U.S. Army Special Operations Command community and civilians from the surrounding areas of Fort Campbell. The attendees were given a small taste of what it is like to be one of the Army's most elite Soldiers, the Special Forces Green Beret.
«Read the rest of this article»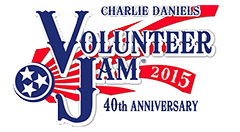 Nashville, TN – On Wednesday night the sold-out crowd at the Bridgestone Arena in Nashville, TN was brought to a standing ovation when four war heroes were invited onstage and presented with Henry Military Service Tribute Rifles during the Charlie Daniels' 40th Anniversary Volunteer Jam.
Anthony Imperato, President of Henry Repeating Arms, gifted the rifles to thank the veterans for their heroic contributions to our country.
«Read the rest of this article»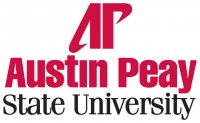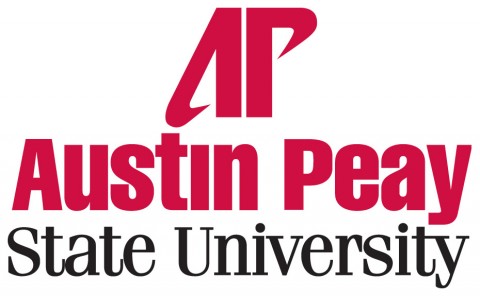 Clarksville, TN – As thousands of American men traveled overseas to fight for the Allied forces during World War II, a surprising number of captured Axis prisoners of war (POWs) were making the opposite intercontinental journey.
A total of 425,000 Axis (Germany, Italy and Japan) POWs were held all across the United States in nearly every state. This marked the first time since the Civil War that large numbers of POWs were held on American soil.
«Read the rest of this article»
Written by Sgt. 1st Class Mary Rose Mittlesteadt
101st Sustainment Brigade, 101st Airborne Division (AA) Public Affairs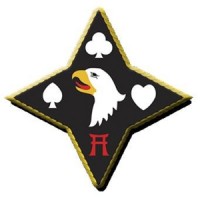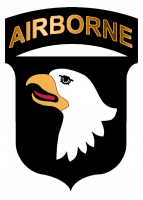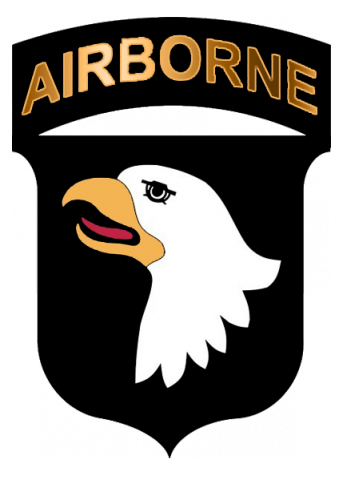 Fort Campbell, KY – Soldiers from the 716th Military Police Battalion, 101st Sustainment Brigade, 101st Airborne Division, gathered at the Don F. Pratt Memorial Museum's memorial park for a wreath laying ceremony in tribute to their fallen heroes, May 21st.
The wreath laying ceremony took place in front of the battalion's memorial which is inscribed with "Our deaths are not ours they are yours. They will mean what you make them mean. Give them meaning, we were young, we have died, please remember us," a saying by American poet, Archibald MacLeish.
«Read the rest of this article»
Clarksville, TN – Most parents want to give their children a better life than they have had. Starting with their offspring's infancy, parents make every attempt to provide the best they can afford for their children.
By the time their children are adults, many parents have provided not only food, clothing and shelter for their children but public or private school education, extra lessons and sports activities, possibly a college education, a vehicle to drive…..The list goes on and on.
Somewhere along the way, most parents begin to think that their household goods and family "treasures" are items they would like to pass on to their children. Up to a point, this is a good idea. However, several obstacles may present themselves. «Read the rest of this article»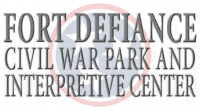 Clarksville, TN – On Friday, May 15th, 2015, the 14th Tennessee Infantry celebrated their 150th anniversary Homecoming at Fort Defiance Civil War Park. Reenactors of the Confederate 14th Tennessee Volunteer Infantry, Company B setup camp and held demonstrations from 10:00am until 5:00pm.
Some of the demonstrations held included an infantry demonstration, weapons talk, U.S. Sanitary Commission information, a talk on Confederate flags as well as an artillery demonstration and discussion.
«Read the rest of this article»
Missing in Action Soldiers Among Those Remembered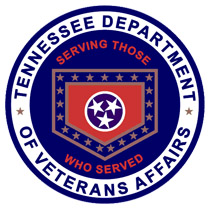 Nashville, TN – Tennessee Governor Bill Haslam joined Tennessee Department of Veterans Services Commissioner Many-Bears Grinder and Major General Terry "Max" Haston of the Tennessee Military Department to pay tribute to three Tennesseans who gave the ultimate sacrifice, including two service members previously missing in action for several decades.
Haslam presented surviving family members with the Honor and Remember Flag and an Iris which is the official state flower.
«Read the rest of this article»