Topic: Yellow Jackets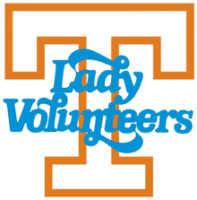 Knoxville, TN - Tennessee is off to a 4-0 start after topping Georgia Tech, 87-76, on Sunday night. The #4/3 Lady Vols pounded the glass to the tune of 65 total rebounds including 33 offensive boards. Bashaara Graves had the best game of her career with highs of 23 points, 18 rebounds and five assists. It was Graves' 13th career double-double.
Isabelle Harrison had 10 points and a career-high 18 rebounds for her seventh career double-double. It marked the second game that both Graves and Harrison each had double-doubles.
«Read the rest of this article»
Written by Marlon Scott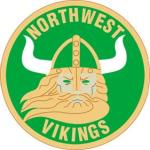 Clarksville, TN – The Clarksville Northwest High Vikings lost suffered their first AAA District 10 loss at home against the Springfield High Yellow Jackets, 50-26. The Yellow Jackets formula for success against the Vikings was simple. Hand the ball off to Trez Osborne
Osborne had 27 rushes for 314 yards and 6 touchdowns. Whether it was through the middle or on the edge, Osborne spun, broke tackles and sprinted past Clarksville Northwest High Viking defenders for three quarters. The Springfield High Yellow Jackets defense assisted Osborne by forcing 3 turnovers and giving their offense a short field to the end zone.
«Read the rest of this article»
Knoxville, TN - After the Southeastern Conference Office unveiled this year's league schedule on Tuesday, Tennessee Head Women's Basketball Coach Holly Warlick announced her team's 2013-14 slate. UT also revealed it will retire Candace Parker's jersey on January 2nd prior to the LSU game.
The defending SEC champion Lady Volunteers, who were 27-8 in 2012-13 and advanced to the NCAA Elite Eight, will play 18 regular-season games vs. teams that saw postseason action a year ago. That group includes 11 teams that made the NCAA Tournament and five that played in the Women's National Invitation Tournament.
«Read the rest of this article»

Clarksville, TN - Some people are just created to do certain things. Jimi Hendrix was put on Earth to play guitar. Tiger Woods is a golf savant.
Jordan Hankins, it would seem, was born to hit baseballs.
«Read the rest of this article»
Tonight at Fort Campbell High School's Fryar Stadium

Fort Campbell, KY - This is something we're getting all too familiar with. The Fort Campbell football team making a run for the Kentucky class 3A state football title.
We've been down this road before, and this Friday night at Fryar Stadium on the Fort Campbell army base, we'll take a ride down "Championship Road" again as the Falcons will host the number one team in the commonwealth in division 3A, Louisville Central.  Kick-off is at 7:30pm. You better get there early. This is a big deal. «Read the rest of this article»
APSU Men's Baseball

Atlanta, GA – Austin Peay State University was swamped early by Georgia Tech and saw its 2011 campaign come to a close with a 12-2 loss, Sunday, in Atlanta Regional action of the NCAA Baseball Championship at Russ Chandler Stadium.
«Read the rest of this article»
APSU Men's Baseball

Atlanta, GA - Starting pitcher Jack Snodgrass allowed just one run over seven innings and second baseman Jordan Hankins hit a line drive home run to right as Austin Peay State University's baseball team – the No. 4 seed in the Atlanta Regional – stunned No. 1 seed Georgia Tech, 2-1, Friday night at Russ Chandler Stadium.
«Read the rest of this article»