Topic: YMCA
Tennessee Titans (1-1) vs. San Diego Chargers (1-1)
Sunday, September 22nd, 2013 | Noon CDT
LP Field | Nashville, TN | TV: CBS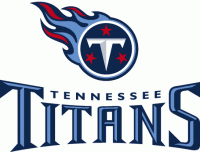 Nashville, TN – The Tennessee Titans (1-1) play their first of three consecutive home games this week, welcoming the San Diego Chargers (1-1) to LP Field (capacity 69,143). Kickoff is scheduled for noon CDT on Sunday, September 22nd.
This week's game will be televised regionally on CBS, including Nashville affiliate WTVF News-Channel 5. Ian Eagle will handle play-by-play duties while Dan Fouts provides analysis.
«Read the rest of this article»
Newly created foundation to work with local communities to promote health and wellness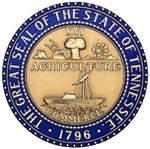 Jackson, TN – Tennessee Governor Bill Haslam today announced the launch of "Healthier Tennessee," an initiative to encourage Tennesseans to be more physically active, to eat nutritious foods in healthy portions, and not to use tobacco products.
"Tennessee is one of the best places there is to live, work and raise a family, but we also are one of the least healthy states in the nation," Haslam said.  "Our citizens have high rates of behavior-related diseases such as hypertension and stroke, Type II diabetes, heart disease, and several types of cancer." «Read the rest of this article»
Written by Sgt. Leejay Lockhart
101st Sustainment Brigade, 101st Airborne Division (AA) Public Affairs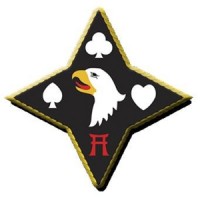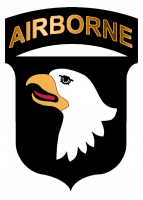 Fort Campbell, KY – A small group of soldiers from the 101st Sustainment Brigade "Lifeliners" volunteered for an important mission. This mission requires them to agree to lock up their cars and cell phones. They must break contact with their friends and families.
For a week, they will live in modest cabins filled with other people at Camp Hinsch near Fort Campbell and cannot leave. Yet, they are enjoying every minute of it.
«Read the rest of this article»
"Cancer Queens" Teach Prevention Through Song and Dance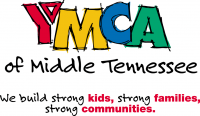 Clarksville, TN – If statistics, charts and graphs make your eyes glaze over – but you still want to learn ways to improve your health and reduce your risk of getting various types of cancer – plan to be entertained as well as educated by the Cancer Queens.
Even though they are all professional health educators, the Cancer Queens emphasize they are not professional actresses or dancers. They do, however, excel at "edutainment" – a phrase coined to describe education via an entertainment venue. They have been recognized by the Centers for Disease Control and have brought laughter and health messages to audiences all across the state of Tennessee.
«Read the rest of this article»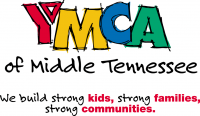 Clarksville, TN – Journey to a New Beginning is an 8 week group that helps you find freedom from the pain of disappointment and loss.
Whether you have lost a loved one, a relationship, marriage, financial security, job, or your health, this group offers a caring place to walk through the grief of any major life change. «Read the rest of this article»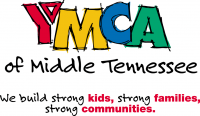 Clarksville, TN – Is anxiety or fear holding you back? How would you live if you weren't afraid? Join this 8-week group to help you overcome negative thought patterns through emotional healing, affirmation, and encouragement.
Learn more about your gifts and purpose while developing a more positive self-image. «Read the rest of this article»

Clarksville, TN – The Clarksville Parks and Recreation Department and the Clarksville YMCA have partnered once again to present Yoga in the Park.
Yoga in the Park is a free, morning yoga class instructed by trained YMCA instructors each Wednesday and Friday beginning April 3rd. «Read the rest of this article»
Written by Jerry Green
USASOC Public Affairs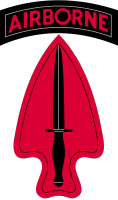 Fort Bragg, NC – On Friday, February 1st, 2013, history came alive for the more than 500 people in attendance at the Fort Bragg Officer's Club.
The event, part of the African American Heritage Observance, was hosted by the 8th Military Information Support Group (Airborne) Equal Opportunity office, and the start of African American History Month at Fort Bragg, NC.
Featured guest speaker, Donald Elder, captivated the audience with his stories and experiences as a young man who enlisted into the Army with the desire to join the famed Tuskegee Airmen unit. As Elder took the podium and observed the mass of military uniforms, he was visibly awed with the response from the audience.
"If I had any idea of the things I went through after joining the Army Air Corps would  result into this opportunity to be with you today, reliving those experiences for you, I would do it all again over," said Elder. «Read the rest of this article»
Clarksville, TN – If your list of resolutions this year includes taking up running—and if you're a woman—you should know this up front: for every female runner, there are half a dozen naysayers with an arsenal of reasons why she should stop.
This is especially true for the middle-aged runner. I was reminded of this phenomenon last month at a local gym when I had one of those experiences that leaves a person slack-jawed and wondering, "Did that just happen?" «Read the rest of this article»
Tennessee Titans (0-0) vs. New England Patriots (0-0)
Sunday, Sept. 9th, 2012 • Noon CDT • LP Field • Nashville, TN • TV: CBS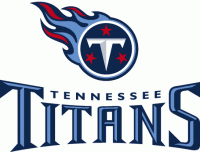 Nashville, TN – The Tennessee Titans (0-0) open the regular season this week by hosting the defending AFC Champion New England Patriots (0-0). Kickoff at LP Field (capacity 69,143) is scheduled for noon CDT on Sunday, September 9th.
This is the second time the two clubs have met in Week 1 and the first occasion since 1975, when the then-Oilers began their season with a 7-0 victory over New England, one of 15 shutouts in franchise history.
All-time on opening day, the Titans/Oilers are 27-25. «Read the rest of this article»