Topic: Youtube
Initial detox segment demystifies process
Nashville, TN – Nationally recognized alcohol and drug treatment center Cumberland Heights launched today its new, YouTube series designed to speak candidly to people struggling with addiction and those who care about them. The casually shot, rough-cut videos effectively capture the emotions and challenges of addicts, while providing straightforward, honest information from treatment professionals and alumni about the process and what to expect. The initial segment, which will go up on Cumberland Heights' YouTube channel on July 8, demystifies detox and will hopefully alleviate some addicts' concerns about the process, often considered to be one of the hardest hurdles for those seeking treatment.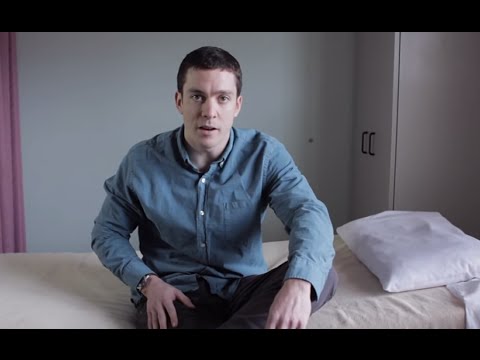 «Read the rest of this article»

Washington, D.C. – F&M Bank is ranked in a Top 50 List that "highlights the community bank social media trailblazers among the financial industry." On Monday, the Independent Community Bankers of America® (ICBA) released its second annual Top 50 Community Bank Leaders in Social Media.
The listing is based on fans/followers, engagement, content and frequency of posts. According to an ICBA announcement, "These top community banks provide fresh content, thought leadership, advice and consistent touch points to their brands. Community banks are naturally influential within their communities, which translates easily into social media."
«Read the rest of this article»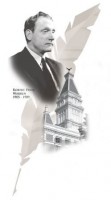 Clarksville, TN – Ellen Taylor, a Master Clinician in the Martha Dickerson Ericksson College of Education and former President of the Felix G. Woodward Library Society, introduced Sue Freeman Culverhouse to approximately 100 attendees of the Thursday luncheon for Clarksville Writers' Conference 2014 at the Morgan University Center of Austin Peay State University. Describing Sue's teaching music at Watauga Elementary School in Ridgetop, Tennessee, Mrs. Taylor said that until one has had 55 kindergarten students playing xylophones at one time, no one can imagine the life of a music teacher.
Taking the podium, Culverhouse spoke on her book, Tennessee Literary Luminaries: From Cormac McCarthy to Robert Penn Warren (The History Press, 2013). Tennessee Literary Luminaries which features biographies of renown Tennessee authors Robert Penn Warren, Alex Haley, Peter Taylor, Eleanor Ross Taylor, Cormac McCarthy, William Gay, Bud Willis, Alice Randall, A. Scott Pearson, Amy Greene and Marshall Chapman.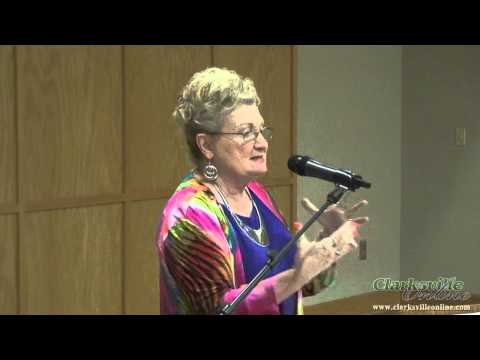 «Read the rest of this article»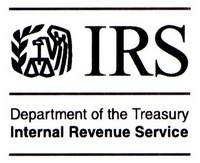 Washington, D.C. – The Internal Revenue Service has released a YouTube message from Commissioner John Koskinen to the nation's taxpayers providing tips and help for the 2014 filing season.
In the YouTube video, now available at IRS.gov and the IRS YouTube channel, Koskinen also discusses how the IRS and its employees will approach the 2014 tax season.
«Read the rest of this article»
Nashville, TN – For busy people getting ready to file their taxes, the Internal Revenue Service (IRS) has some short, informative YouTube videos available online in English, Spanish and American Sign Language (ASL).
"You can even watch these videos on your mobile device with the free IRS2Go app," said IRS spokesman Dan Boone. «Read the rest of this article»
Tennessee State Fire Marshal offers tips for a Safely Decorated Home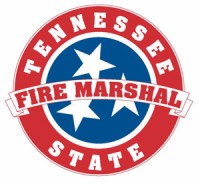 Nashville, TN – The winter holiday season should be a joyous time of year. However, certain types of fires and injuries associated with decorating are all too common and can put a damper on holiday celebrations.
"Nearly half of holiday decoration fires happen because decorations are placed too close to a heat source," says State Fire Marshal and Commerce & Insurance Commissioner Julie Mix McPeak. "To decrease your risk for a home fire, keep fire safety in mind as you deck the halls this season." «Read the rest of this article»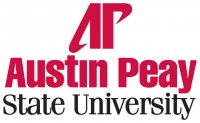 Clarksville, TN – Visual artist Favianna Rodriguez will visit Austin Peay State University this October and provide a presentation and poster design workshop as part of programming for Hispanic Heritage Month.
In preparation for her visit, students created several eye-catching posters that incorporated Rodriguez's artwork. Students in APSU associate professor of art Mark DeYoung's class, Design Center, created 19 posters.
«Read the rest of this article»
Washington, D.C. – With the April 15th tax filing deadline approaching, the Internal Revenue Service created a new YouTube video to provide taxpayers more details and tips to check on their tax refund.
The new video How to Use the Where's My Refund? Tool  offers in-depth information about how the redesigned "Where's My Refund" tool on IRS.gov works.
«Read the rest of this article»
NORAD and USNORTHCOM Public Affairs

Peterson Air Force Base, CO – The North American Aerospace Defense Command is prepared to track Santa's yuletide journey! The NORAD Tracks Santa website, www.noradsanta.org, is live and tracking Santa.
«Read the rest of this article»
Clarksville, TN – Local singer/songwriter and 105.1 FM radio personality Lydia Walker has just released her newest music video on YouTube, illustrating her song, "Butterfly". What better way to celebrate your latest achievement than with over 200 friends and fans?
That's exactly what happened last Monday night, November 12th, at Chick-fil-a of Madison Street in Clarksville, TN. The Chick-fil-A dining area was packed with fans and supporters of Lydia's music, who gathered to watch the premiere of the new video before it was made public online.
«Read the rest of this article»