Topic: Youtube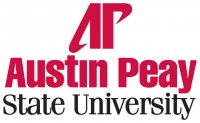 Clarksville, TN – Visual artist Favianna Rodriguez will visit Austin Peay State University this October and provide a presentation and poster design workshop as part of programming for Hispanic Heritage Month.
In preparation for her visit, students created several eye-catching posters that incorporated Rodriguez's artwork. Students in APSU associate professor of art Mark DeYoung's class, Design Center, created 19 posters.
«Read the rest of this article»
Washington, D.C. – With the April 15th tax filing deadline approaching, the Internal Revenue Service created a new YouTube video to provide taxpayers more details and tips to check on their tax refund.
The new video How to Use the Where's My Refund? Tool  offers in-depth information about how the redesigned "Where's My Refund" tool on IRS.gov works.
«Read the rest of this article»
NORAD and USNORTHCOM Public Affairs

Peterson Air Force Base, CO – The North American Aerospace Defense Command is prepared to track Santa's yuletide journey! The NORAD Tracks Santa website, www.noradsanta.org, is live and tracking Santa.
«Read the rest of this article»
Clarksville, TN – Local singer/songwriter and 105.1 FM radio personality Lydia Walker has just released her newest music video on YouTube, illustrating her song, "Butterfly". What better way to celebrate your latest achievement than with over 200 friends and fans?
That's exactly what happened last Monday night, November 12th, at Chick-fil-a of Madison Street in Clarksville, TN. The Chick-fil-A dining area was packed with fans and supporters of Lydia's music, who gathered to watch the premiere of the new video before it was made public online.
«Read the rest of this article»
Nashville, TN – Tax day has come and gone for most people, but dealing with taxes may not be done for some. Internal Revenue Service spokesman Dan Boone offers these tips for handling some typical after-tax-day issues.
Didn't file by April 17th? It's too late to request an extension of time to file, so the important thing is to file your return as soon as possible. If you owe taxes with your return, you may be charged interest and penalties on anything not paid by April 17th, along with a late-filing penalty. To reduce the penalties and interest, pay as much as you can with the return. «Read the rest of this article»
London, United Kingdom – From Afghanistan to Zimbabwe women are heavily using Twitter, Facebook, YouTube and LinkedIn to focus global attention on areas where inequalities prevail.
March 8th marks the 101st International Women's Day with thousands of events occurring worldwide that celebrate women's progress or rally against inequality.
World dignitaries including the President of the United States of America Barack Obama and UN Secretary-General, Ban Ki-moon proclaim official statements supporting International Women's Day and its focus. British Prime Minister David Cameron marks the day with calls to eliminate violence against girls and women using social media initiatives to change and improve lives. Celebrity supporters for the day include singer-songwriter and We are Equals activist Annie Lennox, Avon Foundation advocate Reese Witherspoon and OXFAM supporters Helena Christensen and Kristin Davis.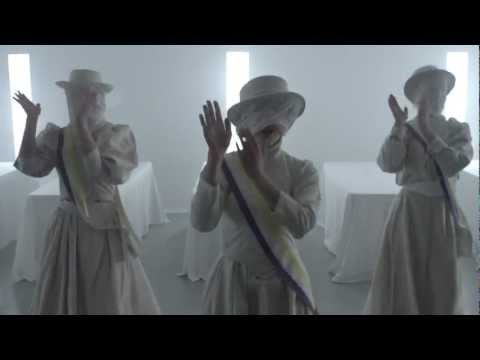 «Read the rest of this article»
Washington, D.C. – Using the latest technologies, the Internal Revenue Service offers multiple avenues for you to get tax information. If you have a smartphone, we have an app! If you like to watch videos from your phone or computer, we have dozens of helpful YouTube videos…and, of course, follow us on Twitter.
Check out how the IRS delivers the latest tax information, initiatives, products and services through social media.
«Read the rest of this article»
Critics and Fans Worldwide Heap Praise upon the Year's Highest Rated MMO from BioWare and LucasArts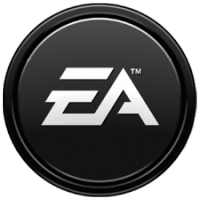 Redwood City, CA – Over a million gamers worldwide celebrated the holidays in front of their PCs with lightsabers, Sith lords and Jedi knights as BioWare™, a Label of Electronic Arts Inc. (NASDAQ: EA), continued to see an unprecedented amount of player engagement for Star Wars™: The Old Republic™.
Over this past weekend, players continued to flood the servers of the fastest-growing subscription MMO in history, immersing themselves in the game for over 5.5 million hours. Star Wars: The Old Republic is also proving to be a critical smash hit, with an average review score of 88*, making it the highest rated MMO of 2011, while also winning over 105 industry awards, including "Best Multiplayer Game of 2011" from MSNBC.
«Read the rest of this article»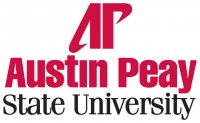 Clarksville, TN – The video clips seem to be strung together randomly, with no connection to each other at all. They include a ship tossing in the waves of a storm, a close-up shot of a stuffed animal's eyes and a music video for the rock band Heart's 1986 hit "These Dreams."
But these aren't simply arbitrary videos compiled from the Internet. The media artist xtine burrough found the clips by typing keywords from Walt Whitman's 1865 poem commemorating the death of President Abraham Lincoln, "O Captain, My Captain," into the website YouTube.
«Read the rest of this article»
Digital Sales Strong – Video Views Increase

Clarksville TN – Local singer/songwriter Lydia Walker's recent weekend digital album release party and music video premiere was a grand success!  The excitement was at full throttle at Chick-fil-a of Madison Street as family and friends packed the dining area to view Lydia's new video – When I Dance – for the first time.
Guests were also treated to personal introductions of each new song featured on Lydia's project – Beloved.  Main co-writer and producer Curt Ryle was on hand to enjoy the celebration as well as Sarah Lejeune of Feeling Good Entertainment who produced the music video.
«Read the rest of this article»