Letter to the Leaf Chronicle sent Sunday July 9, 2006:
In "Estate Tax Hurts Black Americans" (Leaf Chronicle July 9), Mr. Deroy Murdock quotes a study that showed that 90% of black business owners "believed" the estate tax hindered long term growth prospects. What people 'believe' is irrelevant in the tax code, however, it is a convenient way to spin the issue.
Mr. Murdock omits any facts about the tax, except for the rates – which is irrelevant to 98% of Americans. Per the IRS website (1), "In its current form, the estate tax only affects the wealthiest 2% of all Americans", because it only effects estates with a net worth greater than $2 million dollars.
Let's look at this in context, something Mr. Murdock does not do:
– In 1998, the average net worth of the top 1% of Americans was $10,204,000 and the average net worth of the bottom 40% was $19,400, a difference of 525% (2)
– 90% of US stocks are owned by the wealthiest 10% of Americans
Mr. Murdock sprinkles morsels of facts within his article that are severed from reality of the topic. And this web of spin was presented with no opposing view. You might say that this letter, if published, would be the lacking voice of opposition. But my letter to the local editor is limited in size, and if published would be days after Mr. Murdock's national published opinion.
As a subscriber, I would like to see the opinion page address a topic with a healthy debate of issues that includes all the facts and ideas from all sides so that readers can be well informed and make well informed decisions.
(1) http://www.irs.gov/businesses/small/article/0,,108143,00.html
(2) www.pbs.org/peoplelikeus/resources/stats.html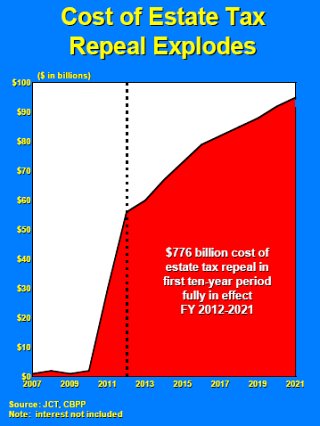 About Blayne Clements
I am a 30 something graduate from Austin Peay State University, where I graduated in 1997 with two majors (Accounting and Finance). I am a very happily married man, with one beautiful daughter. I enjoy a professional life of public service and a personal life of travel, reading, music, and always trying to learn from others.
Sections
Politics
Topics
Commentary, Deroy Murdock, Estate tax, Letter to the Editor, National Politics, Pundits, Rants, Spin, The Leaf Chronicle