On Sunday, July 8th, members of Clarksville's Islamic Center will visit the Unitarian Universalist Fellowship.   Dr. Hassan Said and Mr. Hatem Shah will share a presentation on Islam.   The Unitarian Universalist is committed to a free exchange of religious thought.  Service starts at 10:30 a.m.  All are welcome.Unitarian Universalist Fellowship of Clarksville
3053 Highway 41A South
Clarksville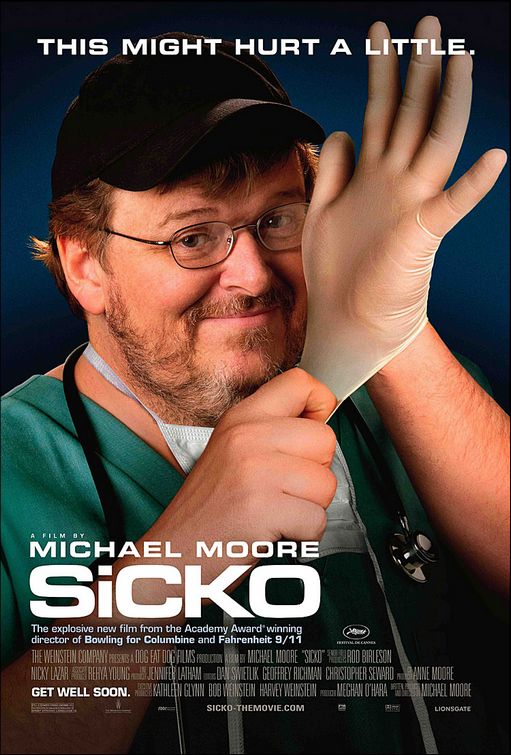 We're here today to discuss the impact SiCKO is having on the health care debate in this country.  To date, we have appeared in Congress to discuss the need to get rid of private health insurance.  We testified before the legislature in California in support of a reform effort to protect Californians from for-profit health insurance.  We have done events with mayors, with leading members of Congress, on Wall Street and with progressive groups.  We have stood shoulder to smock with the 2.9 million California Nurses, as well as other working Americans such as the U.S. Steelworkers – the people who have helped build American beam by beam, rivet by rivet, floor by floor.
And to date the public has responded to our collective action.  We opened in over 400 theaters last week and had a great turnout.  More impressive, over the last five days the momentum has continued to grow – while others have gone down in the box office – we have actually gone up – which is virtually unheard of.
However, the most compelling evidence that we are making a difference is found in the response of the health care industry itself.  For the first few weeks after the movie premiered in Cannes, the industry did their best to ignore the film – no doubt at the behest of their lobbyists, the industry's political muscle – who were likely counseling them not to engage.  Well, over the last three weeks, the industry appears to have changed its strategy as it has become clear that SiCKO poses a real threat. «Read the rest of this article»
The Apocalypse. Nuclear Holocaust. We cold-war babies grew up with the concept. In fourth grade it was "duck and cover" and survival skills that included wiping nuclear fallout off canned good before opening and consuming them. Right. Okay. Got it. Then there was the Bay of Pigs and the Cuban Missile Crisis, when teachers had us write our names in our clothes so that if we were nuked while walking home from school our bodies could be identified (we lived at the bottom of a hill, less than a mile from a strategic site). Yup. Got that too.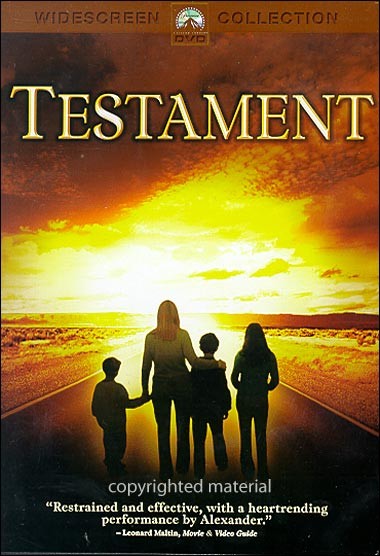 It all seems so silly now. But those times spawned a generation of classic films, some a lot better than others, but all eminently entertaining (and some still downright scary)!
At the top of my list is Testament. It didn't get wide play, so I am continually surprised at how many people know this film.
Testament is understated. It doesn't have the huge explosions, the mushroom clouds and the flattening of buildings. It's much subtler. Ordinary people, ordinary families, going about their lives. It all changes in a flash. Literally. A quick burst of emergency warnings, a brilliant light, and the world changes forever.
«Read the rest of this article»