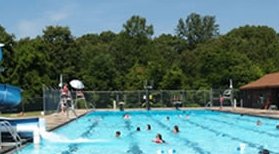 Just a few days before the start of school, tragedy struck Clarksville again – this time with the accidental drowning of a 12-year-old girl at Swan Lake Pool Saturday evening around 7 p.m. The girl had been pulled from the water and was receiving CPR from a Vanderbilt University nurse, who was present at a private rental event at the pool, when Montgomery County Emergency Medical Services arrived at the scene.
City lifeguards were on duty when the drowning happened. Officials did not disclose how the drowning occurred or whether city lifeguards made the initial rescue. No other details were immediately available, and Swan Lake Pool was closed Sunday, the last day of the pool season in the city.
Park rangers and emergency personnel determined the girl was in cardiac arrest. She was transported by ambulance to Gateway Medical Center in the hope of stabilizing her prior to a possible transfer to another facility. Life Flight regulations prohibit transporting persons receiving CPR. However, the child was not able to be resuscitated.
Grief counselors are being made available to life guards on duty at the time of the drowning. City lifeguards receive specialized training and certification through the American Red Cross, but are hired and supervised by Parks and Recreation Department personnel. The School Department was not available to comment on what steps would be taken to assist students and faculty at the child's school. The Parks and Recreation pool system was due to close today, ahead of the city schools reopening August 8.
The loss of a high school coach, a bystander killed in the crossfire in a Wal-Mart parking lot shoot out, and the recent murder of a high school administrator, are the most recent tragedies affecting schools and the community at large.
The 53.3 acre Swan Lake Recreation Area is located on Sanders Road off Wilma Rudolph Boulevard in Clarksville. The area, billed as a sports complex, includes three softball fields, picnic pavilions, tennis courts, concessions, playgrounds, shuffleboard, tennis courts, volleyball courts, and a 50 meter pool with bath house and water slide. As of this writing, the identity of the child was not released.