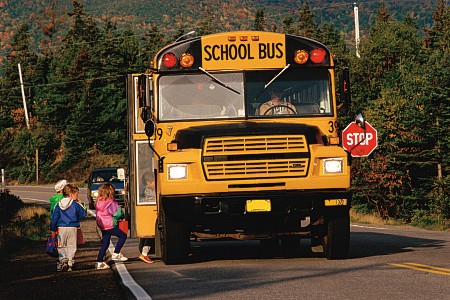 School opens this week (Thursday in Clarksville) in most area schools. Please keep a watchful eye for children crossing streets, and remember to stop for school buses (it's the law)!
Having lived in the area for three and a half years, I remain amazed by the early start to the school year. Having watched severe heat waves unfold in August for two of those three summers, I remain amazed that more school children, teachers, and bus drivers aren't sickened by the excessive heat in the time it takes to line up, board, travel and debark from the yellow academic arks. Short for archaic?
What's the deal?
Pools close just as the hottest month of the year kicks in, leaving parents with other young children unable access that form of cooling, and leaving no cooling options for the hot weekends still to come. Pools close because the school year starts, and many of the young lifeguards are heading back to class. And do they close this early out of antiquated habit? «Read the rest of this article»
No relief in sight. That's the word from weather forecasters across the country as they track an unrelenting stretch of hot, humid weather with heat indexes of 110 degrees and higher.
Forecasters call for increasingly higher temperatures of 100 degrees or more through Friday, with high humidity pushing the "feels like" readings to 110 (higher in heat island areas). Even when the 100+ temps abate, the region will not experience a real cooldown. Forecasters are calling for highs in the mid to upper nineties to continue through next week. Combined with high humidity, heat indexes will remain in an unhealthy range. Compounding the problem is extremely poor air quality that has settled over the region. A stagnant haze of air pollution and ozone has settled in as solidly as the heat over Middle Tennessee. Nighttime temps will bring little relief, and are not expected to drop below the mid 70s. «Read the rest of this article»