An Excerpt from "Transforming Government to Meet the Demands of the 21st Century", A presentation by the Honorable David M. Walker given to The Federal Midwest Human Resources Council and the Chicago Federal Executive Board in Chicago, Illinois on August 7, 2007. GAO-07-1188CG
Thank you, Mr Valiulis, for that kind introduction.
I'm sure I don't need to tell any of you that the world has changed significantly in the past 20 years. But the truth is, we're going to see even greater changes in the next 20 or 30 years. To avoid irrelevancy, businesses, nonprofit entities, and federal agencies will all need to adapt to this accelerating pace of change. Stated differently, we can't just be concerned with today; we need to focus on the future.
To capitalize on our opportunities and minimize related risks, all organizations must be mindful of the big picture and the long view. Organizations that endure tend to periodically rethink their missions and operations. World-class organizations understand that innovation requires change. One must change in order to continuously improve. The simple truth is an organization that stands still today is going to get passed by and, ultimately, it may not survive. «Read the rest of this article»
Keep that sunscreen handy. And the bottled water. The temperatures in the greater Clarksville, and most of the Midwest and South, are expected to climb in the low 100s today, and sit there for several days.
Today's high should hit 101, and tomorrow the mercury could top 104 degrees — not counting the "feels like" heat index or the impact of heat island warming in inner cities and areas with a lot of paved surfaces.
The century numbers are not expected to abate until Friday, but forecasters warn it won't be that big of a change, since temps will "dip back" only t the upper 90s for the weekend. «Read the rest of this article»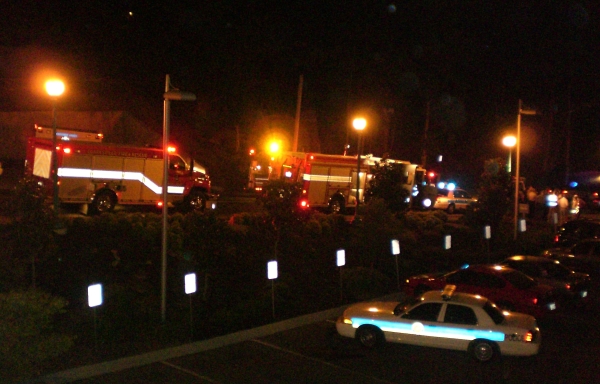 Clarksville Police Department and the Commerce Street re-opened early this morning after HazMat teams from Fort Campbell determined that a suspicious package brought into the station was not the hazardous material initially suspected.
According to Mayor Johnny Piper, a a man brought an unknown substance into the station around 7:30 p.m. Monday evening, possibly a biological contaminant, resulting in the immediate lockdown of the building and a massive emergency response to the scene.
FBI agents and the Fort Campbell HazMat team examined the package, determined it was not a dangerous substance, and clear the building to reopened at approximately 12:30 a.m., five hours after the initial event occurred. No arrests were made in this case. In a similar occurence, a package was found at Fort Campbell and also determined not to be a threat. «Read the rest of this article»