"Some days I just wanted to crawl into a closet and scream… "
"One morning I found I simply could not get out of bed. The simple action of pushing back the sheet was too hard. I had nothing left…"
"My mother's brain is gone, but her body is like the energizer bunny. Keeps on going and going and going … and I can't keep up. I'm so tired I am getting sick all the time…"
"Dad keeps sneaking out. How can someone who remembers nothing be so clever … he's an escape artist…"
For the millions of caregivers tackling the challenge of caring for someone with Dementia, most commonly in the form of Alzheimer's disease affecting a parent, spouse or sibling, things like exhaustion, stress, declining health (their own), anger, rage, guilt and other emotions and issues are "normal." It's what happens when otherwise healthy people are suddenly confronted with the 24/7 reality of care-giving. A kind of care-giving measured not in days, weeks, or months, but years.
As Alzheimer's reaches near epidemic proportions and is affecting ever increasing millions of people who are living longer (if not always better), and the pool of available caregivers shrinks, the pressures are mounting. And caregivers are crumbling under the weight of their complex responsibilities. «Read the rest of this article»
Massive flooding in north central states and parts of the Midwest. Broiling heat and extreme drought in the South. Category five hurricanes. Earthquakes devastating Peru, Indonesia and points all over the world. People make movies about weather like this.
The problem is, what looks like a series of made for TV sci-fi disaster flicks has become all too real in too many places. And it's not over yet.
Heavy rain, severe thunderstorms and tornado warnings litter the northern half of the country, while the sun continues to charbroil the southern landscape, cooking crops and drying out lakes and riverbeds.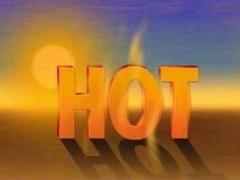 Triple digit heat returned to middle Tennessee yesterday after a spate of high 90s, and that blistering heat will stick around through Friday, with high approaching 105 in many locations, with even higher heat indexes, the "real feel" weather gauge. It's a dangerous heat, responsible for at least 49 deaths in the past month.
Wet weather and post-hurricane moisture swept north from the Gulf, over Texas and arcing well north of our own Middle Tennessee landscape, deluging some northern communities with up to ten inches of relentless rain in a matter of days. It overflowed rivers, flooded communities, and eroded shoreline to the point that houses crumbled and washed away. Over a 1000 families have been displaced, and 11 lives lost.The worst flooding in almost a century forced hundreds of people from their homes in the upper Midwest, with more rain and high temperatures expected to add to their misery Thursday. «Read the rest of this article»