CO Author Debbie Boen, founder of FreeThinkers for Peace and Civil Liberties in Clarksville, comments on Rep. Blackburn's August newsletter

Representative Marsha Blackburn (R-TN) says in her August newsletter that "the liberal majority of Congress will not deliver these promised goals: curb government spending, secure our nation's borders, and institute the most ethical Congress in U.S. history."
Congresswoman Blackburn is right to blow the whistle on these urgent matters!
We desperately need to curb government spending.  Our government charges the taxpaying citizens of the United States a daily fee of $200 million dollars to support the invasion and occupation of Iraq, while corporations such as Halliburton are getting rich off both the war, oil production and the average American.
We need to secure our nation's borders!  It's not just a matter of illegal immigration, or the threat that can sail through porous ports and land in our airports nationwide.

We need to stop corporations from outsourcing their work to sweat shops in other countries. Wal-Mart alone is putting all of its potential competitors and smaller local companies out of business by offering the lowest prices while paying its employees poverty level wages with no benefits.
We need to elect and install the most ethical Congress in U.S. history.  All those elected and appointed folks who do not follow, uphold and defend the Constitution of the United States of America need to go. It's our job to vote them out of office. «Read the rest of this article»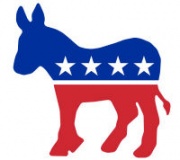 The Montgomery County Democratic Party will host their annual Labor Day Celebration and all-you-can-eat Chicken Barbecue on Saturday, September 8, beginning at 2 p.m. at the Charles Hand Farm at Exit 19 off I-24W. The event is designed to honor laborers and the unions that support them and involves five Middle Tennessee counties.
The event, which is held one week after the traditional Labor Day holiday, is designed to honor the American worker and the Labor Unions who work in their best interests. With the 2008 Presidential elections looming, the increasing devisiveness of the Iraq War and increasing concerns over wages, health care, pensions and retirements, and myriad pressing domestic issues, the unions and their workers have a lot to talk about. «Read the rest of this article»