White tents lined Franklin Street as artists gathered to exhibit their individual crafts in the annual "Frolic on Franklin," held Saturday in downtown Clarksville, sponsored by Downtown Clarksville Association, F&M and Planter's Banks.
It was an open air gallery, with work by jewelry designers, visual and graphic artists, wood carvings, pottery, and plenty of food and entertainment, a day of festivities and a celebration of local artists and craftspeople. Children's activities included the perennial favorite, face painting.
Exhibitors included Mitzi Cross (art, above left), with a striking geometric study in black and white, and Brandi Taylor (photo, below), with this vibrant floral study.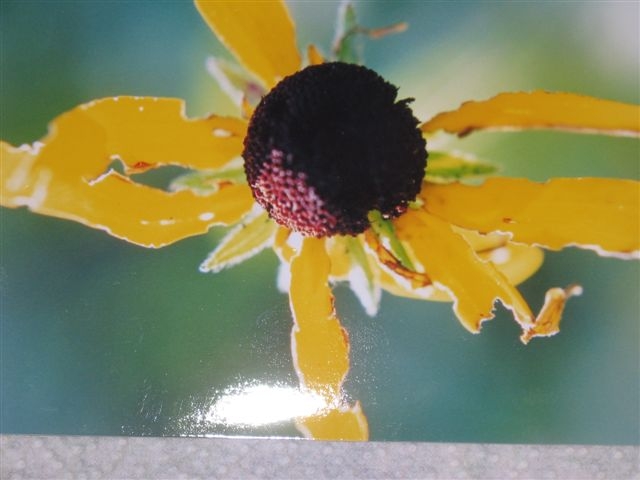 Despite the steamy weather and high humidity, and a downtown temperature reading of 99 degrees, people turned out for this event, walking the length of Franklin Street and back, browsing the booths, buying and investing in these arts. «Read the rest of this article»
There is much to be said about the perfect cup of coffee, and yet so much is clouded by old wives' tales and misinformation. What counts is simple math and physics, and as long as you understand the chemistry of coffee you can produce a perfect cup every time.
Grind
The finer you grind the coffee beans, the more character you will get from each bean. In other words, more flavor can be extracted from the same amount of beans if they are ground finer. But it's the type of coffee making equipment you own that will determine what grind you can get away with.

The reason is due to the flavor compounds present in a coffee bean. "Good" flavors are extracted early in the brewing process, while "bad" flavors come out later. Allowing the grounds to come in contact with too much water will lead to over-extraction and a nasty tasting brew. Your equipment will determine how much water comes into contact with your grounds and for how long. «Read the rest of this article»