Businessman Ronald "Bo" Ward was a walking a tight financial rope when he sought a commercial re-zoning of his Madison Street property, a move that would have increased the value of that property and would have leveraged additional financing to offset the expense of the new business building he occupied on Fort Campbell Boulevard.
Ward was a well-liked businessman whose business, Bo's Barber Shop near Gate 1, had strong patronage from the military at Fort Campbell. He was a strong supporter of the soldiers based at Fort Campbell.
With the 5-7 denial of a second reading on that request Thursday night and a City Council moratorium on zone changes in that area, Ward apparently felt he would lose everything he worked for and chose to take his own life in front of his wife, the city leaders who denied his request, and a room full of residents attending that meeting.
As the reality of that denial set in, Ward stood up, walked toward the Council, was told by Mayor Johnny Piper, who serves as the President of the City Council, that he could not speak. Ward acknowledged that he could not address the Council, but told Piper the ruling "put him under" and that he [Bo] was "out of here." He placed the barrel of a small silver handgun in mouth and pulled the trigger, falling at the feet of the audience as his wife, screaming, threw herself over him. «Read the rest of this article»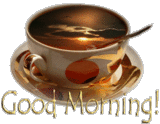 The art of making a great cup of coffee comes not just from choice of bean, but how it is roasted and ground, as well as how much water is used in the brew. Each of these factors have an effect upon the taste, body, acidity, aroma and balance of each cup.
Definitions of Characteristics:

Acidity: this is a tart fruity, almost "lemony" sensation on the tip of your tongue. Also called brightness, it is a highly desirable flavor characteristic. Usually the acidity is best evaluated once the coffee has cooled slightly to a warm/ lukewarm temperature.
Body: this is described as the thickness or the way the coffee feels in your mouth. Some common terms used to describe body include rich, creamy, full, thin, watery, light, heavy, and syrupy.
Aroma: the smell of gases released when the coffee is brewed. Terms used to describe aroma include spicy, wine-like, grassy, musty, earthy, floral, nut-like, or acidic. «Read the rest of this article»
"And that's when the gentleman just looked at the mayor and said, 'I just want you to know that you've killed me.' And about that time, he pulled the gun from his right pants pocket, stuck it in his mouth and pulled the trigger."
— Charles Cureton to NewsChannel 5/Nashville
Cureton was in City Council Chambers when Clarksville businessman Bo Ward, owner of Bo's Barber Shop on Fort Campbell Boulevard, committed suicide Thursday evening before the Council and an estimated fifty people attending the meeting after a zoning request he was seeking was denied a reading.
Few words can adequately describe the horror that unfolded in City Council chambers tonight as Clarksville businessman Bo Ward, proprietor of Bo's Barber Shop on Fort Campbell Boulevard, pulled out a handgun and shot himself to death before the council and approximately 50 other people.
"People were screaming in disbelief. Horror. The room was pretty well packed and there were a lot of elderly people there. They were pretty shaken up." — Cureton
The City Council councilors voted down Ward's request for a zone change on his Madison Street property, a move that Ward felt would sink him financially. Last month the Council voted favorably on the first reading of the requested change, but apparently in further discussion shifted their decision out of Ward's favor. «Read the rest of this article»