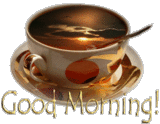 The art of making a great cup of coffee comes not just from choice of bean, but how it is roasted and ground, as well as how much water is used in the brew. Each of these factors have an effect upon the taste, body, acidity, aroma and balance of each cup.
Definitions of Characteristics:

Acidity: this is a tart fruity, almost "lemony" sensation on the tip of your tongue. Also called brightness, it is a highly desirable flavor characteristic. Usually the acidity is best evaluated once the coffee has cooled slightly to a warm/ lukewarm temperature.
Body: this is described as the thickness or the way the coffee feels in your mouth. Some common terms used to describe body include rich, creamy, full, thin, watery, light, heavy, and syrupy.
Aroma: the smell of gases released when the coffee is brewed. Terms used to describe aroma include spicy, wine-like, grassy, musty, earthy, floral, nut-like, or acidic.
Complexity and Balance: Complex coffee includes the presence of a number of flavors that compliment one another. A balanced coffee offers a complex range of flavors that compliment one another, with no one flavor overpowering the other.
Aftertaste: this is the taste sensations left lingering on the tongue after drinking the coffee. It is also related to the body of the coffee, as coffees with a heavier body will typically leave a longer taste in the mouth. Terms often used to describe aftertaste are spicy, sugary, earthy and charcoal.
Mugsy's Coffee Company in Clarksville has two types of blends for their regular drip coffee.
Medium Blends:

Wild Thing: Yemen and Ethiopian Harrar
Screaming Eagle: Java Estate, El Salvador and Sumatra
Dark Blends:
Charbucks: Columbian and Mexico
Espresso uses less water and a finer grind. A blend of these four beans to makes a superb espresso:
Ethiopian Yirgacheffe (From Ethiopia)
Sumatra (From Indonesia)
Java Estate (Also from Indonesia)
El Salvador (From El Salvador which is in Central America)
Now, that you are in the mood for a great cup of coffee, visit your local coffee shop or roaster and taste what they are brewing up.