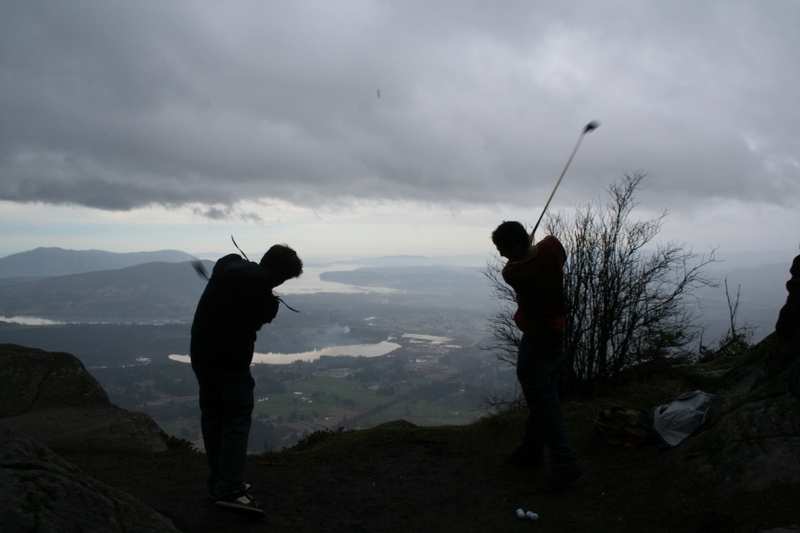 This is the season to enjoy myriad sports from high school to professional games. Football is with us, and is given extensive coverage on the weekends. And of course, the Titans are our favorite team.
Another sport receiving publicity and occasionally headlines the local papers is golf. Montgomery County has several golf courses spread across Clarksville and its neighboring communities that afford golfers the opportunity to leave behind the stress and anxiety of work for the elation that comes with this game. Although I am no longer a golfer myself, I appreciate the sport.
At Fort Leonard Wood, Missouri, I first learned the fundamentals of the game as well as taking advantage of the opportunity to improve my health by walking the gold course and chasing wayward golf balls.
There is excitement in this primarily quiet game. A local golfer in a recent tournament shouted "Boom" as he scored a birdie (under par) and victory in his match. It's a cause for jubilation when an individual set an achievable goal and reaches it in golf.
Becoming a successful golfer with a reasonable score is as easy as "keep your eye on the ball" on the swing and the follow through. It's deceptive though, because there isn't anything "easy" about golf. It takes discipline and a single-mindedness to focus for a minute on that white or orange ball.
The slightest inattention can cause the ball to fly into the rough or worse, hit the water hazard with a splash. A golfer may offer an extended litany for a wayward shot or even a putt.
"The weather is, for example, is too hot or too cold, too windy, too wet, or the distraction of a foursome chewing gum or chattering is too great — but undesired shots are usually caused by the simple failure to keep the eye on the ball."
Like sucessful golfers, no one can achieve or reach goals without "keeping an eye on the ball[God]." We too in our ouir spiritual live s can be distracted from success by our thinking and failure to realize that we have spiritual resources for being "conquerors."
Distraction that sabotage us are thoughts such as "I'm not educated, I can't be a writer like …, at my age I am limited, if only I was 20 years younger, if only I were thinner or more fit, I can't do that, I don't have enough money to give two percent to charity, or I tire too easily or quickly…"
Such lame excuses are detrimental to our spiritual development and motivation to be a moral and contributing citizen, a member of a social club (Kiwanis, Elks, Moose Lodge, Legion or VFW), the church or any other productive organization.
Being focused, setting challenging goals does result in serendipitous experiences beyond our imagination.
The first in my extended family to complete high school through my parents encouragement, and later going to university, seminary and graduate school, were goal achieved while in my 20s and 30s. Such educational discipline opened me up to positive possibilities. Now, in a relaxed and confident retirement, I see how "keeping my eye on the ball" has enriched my life. Or as we say in South St. Louis, I kept my "nose to the grindstone." Although tghis adage defies my understanding, I think it possibly means the same as "keep my eye on the ball."
The prophet Micah suggests we "keep our eye on the ball" with these words:
"…And what does the Lord require of you … do justly, love mercy and walk humbly with your God…"
In the interest of our spiritual development, let's keep our eye on that admonition.