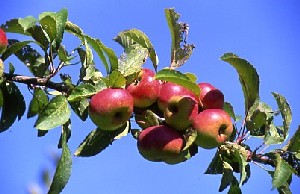 One of the highlights of the northeast that is my home and heritage are the markets. So whenever I am On the Road in America and that road is in the northeast, I invariably make at least one stop in favored places. I have my northeastern favorites, along with shoppers cards from three states, and they are far removed from Walmart's molded plastic packaging and asparagus left to dry out on its side on a shelf. Yes, I am thinking of the specialty markets, fueled by local produce and seasonal supply. And the anticipation that carries through the winter season in between.
From early May through October, roadside stands are a dime a dozen, lining highways inside the city limits and just beyond, places where home gardeners and small farmers offer seedlings in spring, the first fruits of summer (strawberries in June), mouth-watering springtime asparagus of the pick-your-own category or buy it bundled (always, always store it standing in water, and don't buy it if it isn't), fresh butter and sugar corn from mid-July on, peppers, cucumbers, zucchini, yellow squash, Brussel sprouts…
 Veggies, fruits, and all things fresh and pure…
But there are market stores as well, stores that run year round, import the best and the freshest when nature buries New England farms in snow and ice. Here one wanders through with little brown recyclable bags, scooping up these delights on a day-to-day basis.
And then there are the apples … «Read the rest of this article»

Our spirituality requires nourishment to bloom and to be an asset or resource for our daily lives. The nutrients, the "vitamins and minerals" that enable our spiritual resources to radiate, are at hand.
On such vitamin for me is the devotional book The Upper Room. Over the miles of my spiritual journey it has been a steady companion, strengthening me wherever I went. In Vietnam, Korea, and Germany, stateside in Fort Bliss and Fort Hood, and now here in Clarksville, The Upper Room provided me with the sustenance required to develop and sustain spiritual stamina.
Some of the titles and prayers I favor are listed for September, but favored and appropriate for any time. Each devotional is listed with the following components: date, title, scripture narrative, prayer, thought for the day and "prayer focus." «Read the rest of this article»