Mayor's denial raises concerns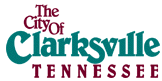 The recent discord over the makeup of the City Charter Review and Revision Committee has revealed a most unpleasant undercurrent in our government and our community. The fact that this committee, which will revise the city's primary policy document, lacks any minority participation has caused many to question the selection process and the fairness of the results. «Read the rest of this article»
In a coffee shop in New York City, I talked to Jim, a man who rides a moped on the crowded streets of Manhattan. During our conversation I asked, "What would an ideal world be?" And he replied, "New York City."
New York City holds a diversity of people, culture and places. I spent three days sightseeing in Manhattan in October, and this is what I observed: you rate whether it is good or bad, then see if you can justify why.
Times Square. You can't walk it and not feel the excitement.
Thousands of people are always on the move; it is truly the city that never sleeps — with constant noise, constant traffic, horns honking along with the lights and excitement on Broadway. «Read the rest of this article»

Finally, rain. The dry spell that has plagued the region broke Monday with the onset of a cool heavy rain streaming up from the south — rain that totaled 1 1/2  inches Monday, and today passed the five inch (total) mark, according to the National Weather Service in Nashville.
A Flood Advisory is in effect as the combination of  downpours and runoff is filling some small streams to the banks and triggering some ponding of water in low-lying areas or streets with poor drainage. Use caution, and never drive through roadways that are completely submerged. «Read the rest of this article»