Thousands of families lined the streets of downtown Clarksville Saturday for the annual Christmas Parade, which this year was staged at sunset and coincided with Downtown for the Holidays event of shopping and entertainment.
Santa, in his brilliant red suit with white fur trim, returned in his sleigh, and paused to listen to children's wishes at Courthouse Square.
This year's theme was the Sights and Sounds of Christmas. The Parade kicked off at 5 p.m. and included a host of city officials, civic, business, cultural and spiritual organizations, school bands, color guards, Clarksville's mounted police and motorcycle units, regional fire departments and their decorated trucks, and a number of floats. The parade included several floats with Fort Campbell troops. The Roxy Theater contingent, celebrating 25 years of productions, appeared with a horse-drawn carriage and the costumed cast of the current production of Charles Dickens' Victorian Christmas play, Chimes.
«Read the rest of this article»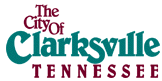 A public meeting sponsored by City Councilman Bill Summers (Ward 10) and City Councilman Bill Forrester (Ward 11) will be held Dec. 3 from 6:30PM to 8:00PM at the Gas & Water Building located at the corner of Madison Street and Richview Road. The meeting is designed to inform citizens of the general concepts under consideration in the Madison Street redevelopment plan. The meeting is designed to allow citizens a preview of the approach to this project and allow preparation of questions or ideas for the Dec. 4 meeting with the consultants involved in the redevelopment effort.
The Monday session will be held at the Gas and Water Building. Participants are asked to enter through the main front entrance. Please arrive at or before 6:30PM as the doors will be locked for building security and admittance will not be allowed after that time. For additional information, please call 645-7444.
For some reason, I am still thinking about kindness; the result is this follow-up to last week's column Kindness: A choice from the heart.
Practicing kindness requires an act of will and can be somewhat stressful to us as we face life realistically. We are encouraged by a spiritual leader named Paul to "be kind to one another," but that often seems easier said than done. But Paul the Apostle often challenged us to do the uncomfortable and the difficult. It is legitimate to ask ourselves and to consult friends as to how far we go in practicing this trait after someone wrongs us.
Is kindness the first thought when we are betrayed? If we are honest the answer is NO. Recently I negotiated a contract for work done repairing and upgrading our deck. In discussing the job description and price, we came to an agreement both written and verbal. We paid a percentage of the cost up front to cover material for the job. It is now nearly two months since we made this agreement and the work has not even been started. My phone calls are not being returned. No excuse is being offered by the young man, nor has any effort been made to return the significant deposit.
As a person dedicated to being kind, and believing in the gospel of a second chance, what are my options? I am on the verge of getting an attorney and turning the situation over to the legal process. What is the "kind" course of action? Hey, where is the Apostle Paul and his wisdom when I need it? To be honest, I don't have any kind feelings toward anyone who welshes on a deal. Even after this is settled in court, my confidence and trust in this person is shattered and broken. He will not be permitted on my property again. «Read the rest of this article»