Recently the Secretaries of State in all fifty states received subpoenas in the National Clean Election lawsuit, according to Bernie Ellis, founder of the Nashville based group, Gathering to Save our Democracy. There is still time, Ellis said, to require a paper trail for the 2008 election.
"The lawsuit aims to establish that all computer systems (or other systems) which hide the ballots from the people for even a short period of time before the count is accomplished and the results are posted – are unconstitutional…The lawsuit argues persuasively … that the use of computer and machine election systems violate each citizen's right to vote, as defined at least twice by the Supreme Court of the United States. "
– Jim Condit Jr., NetworkAmerica.
The reason for the push to have paper verified elections is evident in the recently released documentary, UNCOUNTED, by David Earnhardt. The film will make its Clarksville debut Dec. 7 at 7 p.m. the Unitarian Universalist fellowship on Highway 41A South. The event is free. «Read the rest of this article»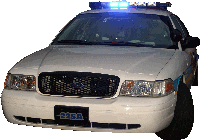 Concerns of Police Survivors, Inc. provides resources to assist in the rebuilding of the lives of surviving families of law enforcement officers killed in the line of duty as determined by Federal criteria. COPS provides training to law enforcement agencies on survivor victimization issues. «Read the rest of this article»

Fox News has censored the Center for Constitutional Rights free speech by declining to run an advertisement by them titled "Rescue the Constitution" which has actor Danny Glover saying, "The Bush administration is destroying the Constitution" by the use of renditions, torture, and other tactics. Fox News offered this explanation as justification for their decision:
We cannot approve the spot with it being Danny Glover's opinion that the Bush Administration is destroying the Constitution. If you have documentation that it is indeed being destroyed, we can look at that. Sorry about that,

«Read the rest of this article»