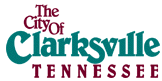 The citizens of Clarksville continue to oppose an ordinance approved by the Clarksville City Council that declared most of the downtown area and surrounding neighborhoods as "blighted." This writer views "blighted" as the new buzz word for eminent domain.
The Clarksville Center Redevelopment Plan, orchestrated by the Downtown District Partnership, has the potential to place over 1300 acres of land and over 1800 homes, churches, businesses, which may also include the Historic County Courthouse, in danger of seizure by the city for redevelopment.
Some believe that under this plan, developers could receive significant tax incentives for their participation in any projects developed as a result of the "blighted" designation.
A public forum and debate on eminent domain and how it relates to this controversial "Clarksville Center Redevelopment Plan" will be held Friday, December 14, 2007 at 7 PM at the H.O.P.E. Resource Center, 120-A Legion Street in Clarksville. «Read the rest of this article»