When was the last time you heard applause in a movie theater? Playing to a packed theater, the 2007-08 Live from the Met HD season opener — Romeo and Juliette — came just in time to please a Christmas audience who were not the least bit shy about breaking the otherwise absolute silence for a round of applause…
The performance was a live worldwide broadcast of Gounod's Romeo and Juliette, the operatic rendition of Shakespeare's classic and tragic love story. It was a stunning performance. Though the stage itself was stark, the backdrop of moonscapes and nebula created a romantic, dreamy setting for the lovers. From a gala birthday ball with grand costumes and elaborate masks the the sweeping declarations of love in the "balcony scene," to a sensual wedding night on a softly draped bed that seemed to drift among the stars on a moonlight breeze, Romeo and Juliette seemed to offer individual vignettes, paintings for our imagination to savor. «Read the rest of this article»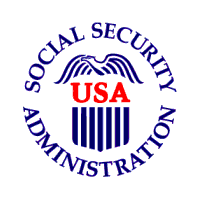 For decades, Congress, the United States Supreme Court, and the Social Security Administration have recognized that the informality of SSA's process is a critical aspect of the program. Creating unreasonable procedural barriers to eligibility is inconsistent with Congress' intent to keep the process informal and non-adversarial, and with the intent of the program itself, which is to correctly determine eligibility for claimants, awarding benefits if a person meets the statutory requirements.
On October 29, 2007, the Social Security Administration (SSA) published proposed regulations that make significant changes to the SSA appeals process, including hearings before administrative law judges (ALJs). Comments must be submitted on or before December 28, 2007 to the Commissioner of Social Security, P.O. Box 17703, Baltimore MD 21203.
«Read the rest of this article»
On Fridays I read USA Today. It's informative, and gives a different perspective on news, sports, life, entertainment and money. Managing Your Money (USA Today 12.7.07) offers sane advice for the Christmas season.
"Controlling pre-holiday spending to dodge post holiday blues" is the theme I'll address today. Extravagant spending, that is, budget breakers, will inevitably come back to haunt the spender. Purchases that looks good in those days leading up to Christmas can precipitate stress after the emotion of the season is pass and one returns to reality. A stack of bills is devastating to morale and defeats long term plans for financial security. «Read the rest of this article»