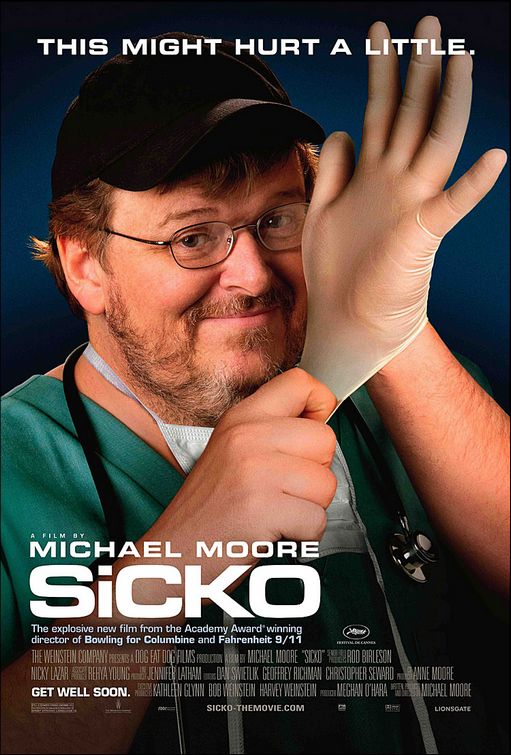 Health care is a major issue facing Americans today. We as a nation pay the highest price for health care and prescription drugs in the world, and you would assume this would mean we get the best possible medical care. While that might be the case if you are wealthy, if you are not you face some tough choices.
Choices like do you get the prescriptions you need to have a decent quality of life, or do you eat? Do you get regular medical checkups, or do you because you can't afford the price of a doctor's visit skip them until a health condition forces you to the doctor, often after it's too late to treat the condition? Do you look after your dental health, or do you have to let your teeth basically rot in your mouth?
I have personally been forced to make some of these choices, and I have friends and relatives who have been forced to as well. Choices no American should ever have to face.
Lets be realistic. The problem with health care in America is the private for-profit companies currently running it. In order to fix our broken system, we must take the profit motive out of it.
Private companies are required by law to return the largest possible profits to the shareholders of the company. There is no requirement that a company look after the public good, or to act in a moral manner. In order to get positive recommendations from financial analysts, they must increase the profits dramatically from previous years, every year.
We see a quick example of this with petroleum companies, as year after year they post increasingly large record profits — every dime of which was taken from our already strained pocketbooks.
There are several ways for a company to do this: they can improve delivery of services they offer, they can find cheaper suppliers, or they can raise the rates charged for their services. Since raising the rates they charge is the simplest way to accomplish their goal, this is what most commonly happens, and prices increase every year.
Let's not even get into the complex issues of overly generous executive compensation, huge bonuses, and murder by spreadsheet (denying legitimate medical care to the insured).
So it's easy to see why I have a major issue when I see candidates such as Mitt Romney and Hillary Clinton advocating forcing people to buy health insurance from private insurers.
Here's one example from the Associated Press via Yahoo.
Democrat Hillary Rodham Clinton said Sunday she might be willing to garnish the wages of workers who refuse to buy health insurance to achieve coverage for all Americans.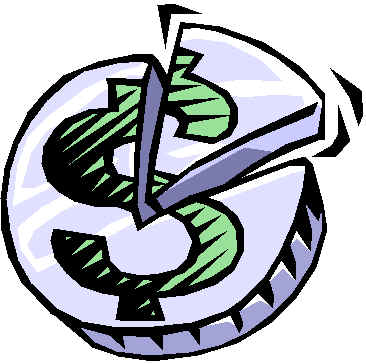 The New York senator has criticized presidential rival Barack Obama for pushing a health plan that would not require universal coverage. Clinton has not always specified the enforcement measures she would embrace, but when pressed on ABC's "This Week," she said: "I think there are a number of mechanisms" that are possible, including "going after people's wages, automatic enrollment."
Clinton said such measures would apply only to workers who can afford health coverage but refuse to buy it, which puts undue pressure on hospitals and emergency rooms. With her proposals for subsidies, she said, "it will be affordable for everyone."
In the 1990s Hillary Clinton while pushing her national health plan stated, that her plan would cost the "average family of four" who makes $ 24,000 a year ONLY $4,000. Of course this would cost much more today.
So lets take a look at the the budget for someone getting paid weekly, and making a total of $24,000 a year, and with no state income tax.
$24,000 divided by 52 weeks comes out to $461.53 a week. Using a tax calculator and 3 exemptions we come up with the following amounts for withholdings.
$10.58 federal income tax
$28.61 FICA
$6.69 Medicare
————————-
$45.88 Total
That leaves $415.65 a week after taxes, or $1662.60 per month.
In our city three bedroom homes go for between $550 and $1,100 a month. Lets take $600 as an average rent. That leaves $1062.60.
In this day and age we must have electricity; $100 a month by time heating, cooling, and laundry and heating the water for baths is reasonable. We are down to $962.60.
Lets figure $50 for our gas and water bill, $912.60.
Telephone service will likely run us $30. This bring us to a total of $882.60.
Now we have to feed our family and ourselves, so lets low ball that at $350 a month. We now have $532.60.
Gotta get to work, take the kids to school, band practice, football practice and such so we need a car. $200 a month for a car payment is reasonable. We are now down to $332.60.
Car Insurance $70 (mandatory insurance for everyone really lowered the cost of that, didn't it). We are now down to $262.60.
Gotta fuel the beast, and with gas prices constantly going up, we will likely spend at least $35 per week or $140 per month. Ouch! Only $122.60 left.
Gotta have some kind of entertainment, news source, and educational resource for the kids, so we should figure on TV service and Internet access. Most people currently get it from their cable company. Lets say $70 for expanded basic and broadband Internet service. This leaves us with $52.60.
Last but not least, if you are living this close to paycheck to paycheck, you can bet that you have a credit card for emergency use only. Lets say it has a $25 minimum payment so we end up with $27.60.
I didn't figure on clothing, school supplies, medical and dental care, insurance copays, going out to eat or a movie now and then. Basically the stuff that makes life worth living.
Now lets take a look at 1990's Hillary's $4,000 a year for health insurance. That works out to $307.69 a month. I am forced to ask, where exactly is it supposed to come from!
Hillary has never in her life had to worry about an amount so small and so she doesn't really understand the magnitude that taking three hundred additional dollars a month out of already strained budgets really is to low income people. So of course she wants to make it mandatory!
Let me make this clear, I personally WILL NOT vote for any candidate Republican or Democrat who intends to force people to pay a for-profit private insurance company for their insurance coverage. We have seen how well that has worked in Tennessee with car insurance.
Mandatory insurance, either health or auto, lets the insurance companies gouge everyone. They know that with mandatory insurance that you realistically have no place to go. Yes, they might lose your business to another company, but they will likely gain just as many back with the dissatisfied people coming to them from other companies.
If you really want to know how screwed up America's for-profit health insurance system is; go rent a copy of Michael Moore's Sicko from your local video store: you will be shocked!
There is only one real solution for fixing our health care system and that is national single payer health care.