Have you attended a Tennessee senate committee hearing in Nashville? On April 2 Clarksvillian's Faith Robinson, Nicole Donnelly, Debbie Boen and I went to several of these meetings. This was a Conservation Lobby Day and dozens of environmental supporters from around the state attended. Our main focus was to support ending mountain top removal coal mining and reenacting bottle deposits which encourage recycling.
We felt pretty helpless and uncounted in our seats watching the hearings since neither bill we supported was even voted on in committee. However, we could tell that phone calls and emails to Senators and Representatives really have an impact on what happens in session. «Read the rest of this article»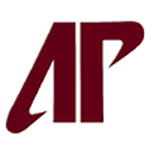 A "Mock Trial" is being held in conjunction with the American Constitutional Law II class being taught by Dr. Greg Rabidoux in the Department of Political Science. This class deals with individual civil liberties including free speech, freedom of religion, freedom of the press and freedom of assembly. The trial will be held April 8, 10, 15, and 17, (Tuesdays and Thursdays) between 9:30-11:00 at the University Center, Room 308 and is open to the public. The verdict will be announced April 17th at the end of that day's session.
The issues are on the Bill of Rights and implicate university free speech zones, university speech codes, and the USA Patriot Act powers and students' rights of free assembly. «Read the rest of this article»
The improving weather over the last couple of days has encouraged motorcycle enthusiasts to bring out their cycles. In this picture are: Gilbert Pulley & Sonja Proctor, Gary & Raini Akins, Clarence & Laurie Slusher, and Jeff & Liz Jenson, all from Clarksville.