Old resolution # 73-2005-06 (also referred to as the "blight" ordinance") is now resolution # 96-2007-08.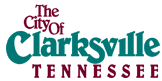 At a Special Called Session under heavy police presence, the Clarksville City Council heard from a wide cross-section of the affected redevelopment district and concerned citizens Monday night. Attendance was estimated at over 200 people. Despite pleas for more openness and deletion of the threat of eminent domain against homeowners and property owners, the Council gave first reading approval of Resolution 96-2007-08 with a vote tally of 3 Nays against 9 Yeas.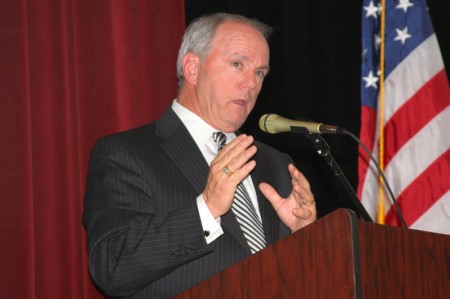 The agenda presented at the meeting deviated from that released to the public. The previously released agenda stated that the council "desires to delete Ordinance 73-2005-06 in its entirety and amend the same, or replace the same, with the hereafter Clarksville Center Redevelopment and Urban Renewal Plan." No explanation was offered for the change-up in agenda criteria. Ordinance 96-2007-08 was listed as "an ordinance adopting the Clarksville Center Redevelopment and Urban Renewal Plan.
After motions to delete several items from the agenda, Mayor Johnny Piper gave a slide presentation summarizing the history of the Clarksville Center Redevelopment Plan. Acknowledging that the original plan had failed to follow several provisions of state law, Mayor Piper said several steps were taken to correct those flaws. However, repeal of the plan was never pursued. «Read the rest of this article»
A one car accident on High Street at approximately 2 am this morning severely damaged a utility pole. A white two door vehicle ran off the road and collided with a light pole. Four Clarksville police department units and one EMS unit responded, but EMS services were not needed. The vehicle required towing which was provided by Aaron Trammell of T&T towing. CDE Lightband has been notified and is expected to replace the damaged light pole shortly.