Austin Peay State University's Center of Excellence for the Creative Arts will participate in National Small Press Month, a celebration that will highlight the work of many poets and writers who are published in both independent and university-based presses.
Poets published in "Zone 3," APSU's literary journal, will read from their poetry collections beginning at 6 p.m., Tuesday, April 15 at Davis-Kidd Books in Green Hills. A book signing will follow the reading. The event is free and open to the public.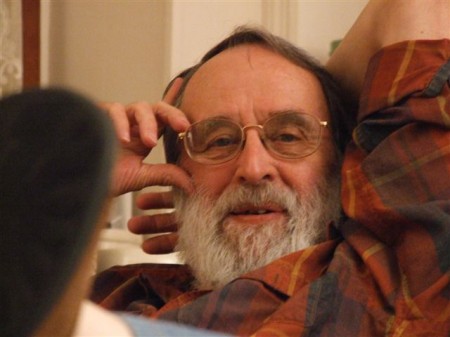 David Till, emeritus professor of English at APSU and the co-founder of "Zone 3," will read from his debut collection "Oval."
"The poems are irregular and sensual, concerned with distinct times and places, and he uses natural imagery to capture lived moments," said Maria Browning in a review of "Oval" published in The Nashville Scene.
"It's remarkable that he has waited until now to see a collection of his own work made available, but that long wait has given 'Oval' a breadth that no one would expect to find in a literary debut. Till has offered a completed journey in a first step," Browning said.
Leigh Anne Couch, managing editor of the "Sewanee Review," will read from her debut collection "Houses Fly Away." Couch is co-recipient of the inaugural "Zone 3" First Book Award for this collection.
"The world in which these poems form and flower is stranger and more dangerous than our familiar one, but also more winged and beautiful," said Chase Twichell, author of poetry collections, such as "Dog Language" and "The Snow Watcher."
"I try to create a world in these poems where nothing ends, where all parts of a life—childhood, romances, my dream of being a backup singer—go on and on. Loss, grief, regret, all that bad stuff, dismantles and then defines us, making us more ourselves over time," said Couch in a 2007 interview with The Nashville Scene.
Andrew Kozma, the co-recipient of the "Zone 3" First Book Award for his debut poetry collection "City of Regret," also will read in honor of National Small Press Month. Kozma has published poems, plays and reviews in several literary journals, such as "Cimarron Review," "Lilies and Cannonballs Review" and "Iron Horse Literary Review."
"The main theme involves communication, with both the living and the dead. Once a person is dead, there's no more real communication, even though it may be the death that brings up all the questions you suddenly want answered. With the living, open communication is hard to achieve because people are, generally, so self-protective," Kozma said in a 2007 interview with The Nashville Scene.
"In Andrew Kozma's poems, the world is intriguingly askew. Kozma is at his best evoking those odd moments of disorientation when the stuff of your life transforms, seeming to submerge into a matrix of dream," said J. Allyn Rosser, author of poetry collections, such as "Foiled Again: Poems" and "Misery Prefigured."
For more information about the reading and National Small Press Month, contact Susan Wallace by telephone at (931) 221-7031 or by e-mail at wallacess@apsu.edu.