Clarksville area job seekers are invited to take part in one of the area's largest career fairs at Veterans Plaza Friday, April 25, 2008. The event will feature more than 65 employers and will be set up along the covered walkways in Veterans Plaza. The career fair will feature music, food and prizes.
The theme of this year's career fair is "A Career in Full Bloom" sponsored by the Tennessee Career Center at Clarksville and the Clarksville Chamber of Commerce. Last year the event drew more than 1,700 job seekers with 59 employers participating.
More than 60 employers will be at the fair this year including Austin Peay, Averitt Express, Federal Bureau of Investigations, Tenn. Dept. of Corrections, Convergys, Goodwill, Montgomery County Sheriff's Department, Regions Bank, UPS and Quebecor World. Bring a resume and dress to impress these employers who are actively recruiting and want an opportunity to meet and interview the area's most qualified job seekers. «Read the rest of this article»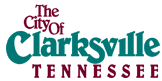 UPDATE: Upon receipt of a Special Called Session agenda at 12:30 p.m. today, the vote in question on the adoption of ordinance 96-2007-08 is NOT on the agenda; it was listed as part of the special session agenda previously received by Clarksville Online and discussed on 4/23/08, the agenda upon which this story is based. The ordinance will have its second reading as scheduled.
Ordinance 96-2007-08, a.k.a. "the blight bill," is coming before the City Council in back-to-back meetings for a second reading AND a vote to adopt the controversial ordinance tonight starting at 4:30 p.m. in the City Hall Conference Room at 1 Public Square in downtown Clarksville. At a recent meeting on this issue on the APSU campus, Mayor Johnny Piper assured concerned residents affected by this ordinance, titled Clarksville Center Redevelopment and Urban Renewal Plan, that it would NOT come up before the Council "until May." Today is April 24.
The first item under new business for the special session reads as follows:

1. ORDINANCE 96-2007-08 (Second Reading) Adopting the Clarksville Center Redevelopment and Urban Renewal Plan

The ordinance in its original form deemed approximately two square miles of downtown Clarksville as blighted, subject to eminent domain, under a Clarksville Redevelopment Plan. That plan was flawed in content and the process used to present it to the affected residents and business owners. A re-worked version which has some improvements, added the words "urban renewal" to "redevelopment" but still carried many of the same problems including eminent domain and an assemblage clause that Clarksville Property Rights Coalition (CPRC) attorney Attorney John Summers called "audacious."
Here's the game plan: The City Council will meet in a non-voting Executive Session first, at 4:30 p.m., in the conference room, with an extensive agenda that includes a second reading of the ordinance as the first item under new business, a move which caught members of the coalition members off-guard, but not for long. That Executive Session agenda lists time for "Public Comment" at the END of each meeting. The Executive Session will be immediately followed by a "Special Called Voting Session" at which a full agenda of items including the Redevelopment Plan will be presented. (See complete Special Session and Executive Session agendas at the end of this article). The Special Called Meeting will also only accept public comment only AFTER the meeting. «Read the rest of this article»