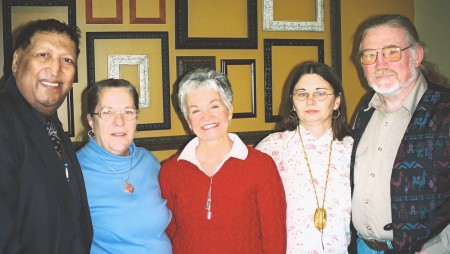 NCC members meet with State Senator Rosalind Kurita. (l-r) Dr. James Cossingham-member; Virginia Moore-Secretary; Senator Kurita; Virginia Moore-Secretary, Doug Kirby-President. (Not shown- Turner McCullough Jr-member/photographer)
Members of the Clarksville Native Cultural Circle recently met with members of the Montgomery County State Legislative Delegation to urge support for pending legislation that would grant state recognition of Tennessee Native American tribes. The legislation is seen as a first step towards correcting discrimination against Native American Indians in Tennessee.
The focus is two-pronged: Eliminate recognition barriers and support of state recognition for Tennessee Native Tribes.
Following the Trail of Tears Removal, those Native Americans who did not abandon their homesites were subject to punitive laws and regulations designed to strip them of their rights to property and deny their parental rights. Many families hid their Indian heritage to avoid the consequences of proclaiming their ancestry. During the era of Jim Crow laws, Native Americans were also victimized by these repulsive abuses of political authority along with African Americans. Tennessee does not recognize recognize Native Americans as a minority group. «Read the rest of this article»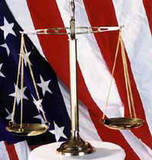 Middle Tennessee family wrongfully terminated
Mrs. Monroe [not her real name], was already having difficulty when she lost her job and was supporting her family on unemployment insurance. Then she was notified the Tennessee Department of Human Services (DHS) was terminating her family's Medicaid benefits, the family's only source of medical care. She called the Legal Aid Society office in Nashville. Attorney Russ Overby researched the situation and found that DHS was relying on a rescinded policy that made it unreasonably difficult for families with unemployment benefits to qualify for Medicaid, even when their income was below the eligibility limit. «Read the rest of this article»