Area residents concerned about school zone safety, police presence, zoning requests and unsightly neighbors

Residents of City Wards 2 and 3 attended a town hall meeting yesterday evening at Park Lane Church of the Nazarene on Cunningham Lane. The gathering was hosted by Council representatives Deanna Maclaughlin and James Lewis. CPD District One officers were guest presenters.
MacLaughlin reminded those in attendance that May 2nd is the last day for Street Department yard debris pick-up. Debris must be cardboard boxes or paper leaf bags. It must stacked at the street. Call 645-7464 to schedule pick-up. Pick-up may be delayed up to ten days. City pool passes go on sale Monday, May 5, with new pricing. Details are available at the Parks and Recreation Office, 104 Public Square, Monday thru Friday 8 AM to 4:30 PM, beginning May 5. Utility bills must be provided as proof of Clarksville city residence. Call 645-7476 for more information.
CPD District One officers Cain and Daley gave the residents an update on the department's Explorer program. The program is a serious effort designed to give participants a realistic idea of what a career in law enforcement entails. Personal conduct is accountable. Mistakes have consequences. The program has a small staff and the students are considered to be 'on the clock,' the same as the officers who work with them.
When asked about additional school zone speed limit signs along Cunningham Lane, Officer Daley said that placing those signs is not the purview of the police department. He noted that while Tiny Town Road has a 20 MPH School Zone sign in the area fronting the entrance to Barkers Mill Elementary School, the actual access road to the school has a 30 MPH speed limit because it's an access road. He agreed drivers need to be more observant of school zone speed limits and slow down. Councilman Lewis said he would look into these situations. «Read the rest of this article»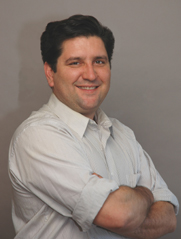 There is a crisis happening on a global scale, and we here in the United States of America have a moral responsibility to take action to help alleviate global food prices and ensure that millions of people do not suffer the ill effects of hunger and possibly even starvation. We are all complaining about the high cost of oil these days and how it is impinging on our budget, but in the developing world this is having extreme consequences.
The stark reality is that three billion people on the planet earth live on less than $2 a day, and a good portion of that money goes specifically to the purchase of basic food grains to survive. As a result of the skyrocketing price of oil, the price of food grains has risen due to commercial production costs and transportation to as much as $800 a ton for rice which has led to food riots in the developing world.
The reasons for high oil prices are complex, and due to many factors, but we can take steps now to deal with the global oil crisis and help people in the developing world avoid a worsening food crisis. One of the principal factors in the current oil crisis is directly related to the US invasion of Iraq. The war in Iraq, which administration officials believed would lead to democracy and stability has instead resulted in civil war and prolonged military expenditures. The financial uncertainty in the marketplace regarding the instability in the middle east has driven oil prices even higher and the worsening Federal debt, greatly impacted by the hundreds of billions of unpaid dollars committed to the war effort has made the dollar less attractive to global investors, driving down the value of the dollar in relation to global currencies and discouraging investment. «Read the rest of this article»