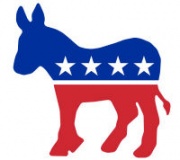 At the Montgomery County Democratic Party Meet and Greet APSU on May 15 at Union Hall, College Democrats President Adam Haynes announced the organization membership's" overwhelming" support for Tim Barnes for State Senate.
"There comes a time that when you have to choose who you want standing beside you and we stand beside Tim Barnes" said Haynes, "Tim, you have our full faith and support."
Haynes said this was "a difficult decision"; initially the APSU College Democrats said that they would not be making any endorsements in partisan primary races. However it became clear that the active membership of the organization supported Barnes because of his stances on the issues and his eagerness to do the work of and to be the representative of the citizens of the 22nd Senatorial district, Haynes stated. «Read the rest of this article»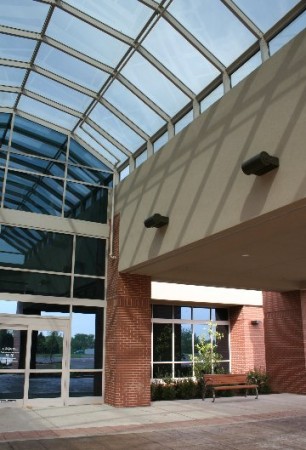 The public will have the opportunity to view the new Gateway Medical Center at 615 Dunlop Lane in St. Bethlehem on Sunday when the facility hosts a ceremonial ribbon-cutting and Open House at 1 p.m. Sunday, May 18. Tours of the facility will be available from 1-4 p.m..
The new $200 million facility will include 128 private rooms and 65 semi-private rooms, accommodating 258 patients, exclusive of emergency room patients. The new emergency room is double the size of that at the old Madison Street Hospital with state-of-the-art diagnostic equipment.
Visitors will have the opportunity to view patient-friendly labor and delivery rooms, the new neo-natal intensive care unit, and all the departments that will begin serving the greater Clarksville community on June 7. «Read the rest of this article»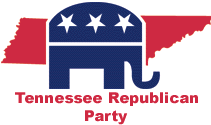 The House GOP Review is a weekly feature that gives Tennesseans an in-depth look at what our Republican state legislators have been working on this week, and a glimpse into what's planned for the coming week at our state house. This week's highlights:
Revised State Budget
StateEmployee cuts
Higher education under the budget knife
Brick and mortar projects for K-12 schools

House approves changes to HOPE scholarship



Governor, Commissioner of Finance speak on revised budget plans
The Governor addressed a Joint Convention of the General Assembly this week to lay out his revised budget proposal to members of both chambers. As the state continues to learn more accurate numbers of revenue projections, lawmakers took time to examine where the most conservative and fiscally responsible cuts in growth could be made. Governor Bredesen, in his speech Monday night, advised the legislature that the state would need to "tighten our belt," and reminded them that tough decisions lay ahead. «Read the rest of this article»