Monday, May 19, 2008, starting at 9:30 AM, Clarksville Fire Rescue will conduct a Live Fire Training Session at 544 Lafayette Road, according to Deputy Chief John Stanley of the Clarksville Fire Department.
A request from Mark McCutchen, owner of the property was made to Fire Chief Mike Roberts concerning CFR using this structure for Fire Training and the timely removal of this property. After site inspection by Clarksville Fire Rescue & State of Tennessee it was cleared for a live burn.
CFR is pleased to be provided with this opportunity, thereby offering our new recruits and veteran firefighters training under Live Fire conditions in water supply, pump operations, ventilation and incident command.
This information is made since the public will notice activity involving Fire, Police and other agencies in this area.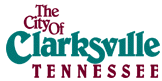 This week nearly 100 of Clarksville's senior athletes will compete in the 2008 Clarksville Senior Games. Competitions include: 3-on-3 basketball and volleyball, golf, bowling, track, swimming, shuffleboard, horseshoes, badminton, table tennis, and miniature golf. It's not too late to pick up extra tickets to the Catfish Fry and Sock Hop on Friday night. Tickets can be purchased for $10.50 each at the registration tables Monday evening at Burt-Cobb Community Center starting at 5 p.m.
Several of Clarksville's younger athletes competed in the Hershey Track and Field Local Meet last Saturday at Kenwood High School's track and 17 of them will be advancing to the district level competition on June 7th at Dickson County High School. Results of the local meet are posted online in the Leaf Chronicle's Get Published section.
If you live in one of the neighborhoods surrounding Valleybrook and Coy Lacy Parks or you just frequent the parks often and would like to meet with the City's Park Rangers about park safety make plans to attend one of the Park Watch meetings May 18. The first meeting is scheduled at Valleybrook from 6:30 p.m. to 7 p.m. The second meeting is scheduled at Coy Lacy Park from 7:30 p.m. to 8 p.m. «Read the rest of this article»
With the onset of spring, fair weather and weekends made for the great outdoors, we offer our readers this photo album representative of the sights, sounds, and activities across the greater Clarksville area. Enjoy.
The Christian calendar distinguishes itself with its seasons of the year. The most publicized one is Advent; the second is Lent. Lent is a custom/ritual observed by the faithful that is a temporary surrendering of a pleasure for 40 days preceding the Easter celebration. It enhances our spiritual lives.
While in Roosevelt High School in St. Louis, I worked at lee's Drug Store, where prescriptions were filled , medical advice given to customers who couldn't afford a doctor, and sundry items such as toothpaste and tobacco were sold. Lee's had an ice cream bar where we served dipped cones to our customers. It was my job to staff this bar. I still remember the sad evening when Pat, a girl friend who ordered ice cream days before Lent, announced she was giving up ice cream for Lent. That's a long time for the teen-aged boy who had a crush on her. That was my introduction to Lent and heartbreak.
Now Lent is taking on a more significant meaning; it is recognized as a ritual accommodating spiritual growth and activating our spiritual resources. It is a spiritual enabler for recognizing, surfacing, and activating our inner spiritual resources. It is an ally in releasing our God-like inner nature. «Read the rest of this article»