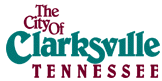 This week nearly 100 of Clarksville's senior athletes will compete in the 2008 Clarksville Senior Games. Competitions include: 3-on-3 basketball and volleyball, golf, bowling, track, swimming, shuffleboard, horseshoes, badminton, table tennis, and miniature golf. It's not too late to pick up extra tickets to the Catfish Fry and Sock Hop on Friday night. Tickets can be purchased for $10.50 each at the registration tables Monday evening at Burt-Cobb Community Center starting at 5 p.m.
Several of Clarksville's younger athletes competed in the Hershey Track and Field Local Meet last Saturday at Kenwood High School's track and 17 of them will be advancing to the district level competition on June 7th at Dickson County High School. Results of the local meet are posted online in the Leaf Chronicle's Get Published section.
If you live in one of the neighborhoods surrounding Valleybrook and Coy Lacy Parks or you just frequent the parks often and would like to meet with the City's Park Rangers about park safety make plans to attend one of the Park Watch meetings May 18. The first meeting is scheduled at Valleybrook from 6:30 p.m. to 7 p.m. The second meeting is scheduled at Coy Lacy Park from 7:30 p.m. to 8 p.m.
Final fees are due May 23 for the Women's Thursday Night League and the Tuesday Church Youth League. Remember to stop by Parks and Recreation this week and have your softball identification card made if you are a new player. No one will be allowed on the field without a valid ID.
The countdown is on to the first day of the summer swim season and there are just 14 days left. Be sure to purchase your family swim passes and sign up for swim lessons soon because classes fill up quickly. Parks and Recreation will be open May 31 from 10 a.m. to 2 p.m. and June 1 from 1 p.m. to 3 p.m. for pool pass sales only. They are also open regular hours Monday through Friday 8 a.m. to 4:30 p.m. Crow and Kleeman Community Centers also sell pool passes.
All three community centers will change over to their summer schedules on May 22. You can get their schedules by calling Burt-Cobb at 552-1263, Crow at 647-3071, or Kleeman at 647-3056. You can also check the schedules out online at www.cityofclarksville.com. The Parks and Recreation office and all community centers will be closed next Monday for Memorial Day.
The first Movies in the Park of the season will be held May 31 at Heritage Park. The Clarksville Jaycees will lead the pre-show activities with the Jaycees' Kid Day events beginning at 5:30 p.m. and the movie will begin at dark. This month's movie is about a little buzzing insect named Barry B. Benson. Movies in the Park is a free event that is fun for the entire family.
And last but not least this week, there's just three more weeks left until the Parks and Recreation Summer Youth Program kicks off. Gyms open on June 9 for six weeks of free summer fun for children ages 6-16. Locations include: Burt-Cobb Community Center, Crow Community Center, Kleeman Community Center, Barksdale, But, Glenellen, Hazelwood, Liberty, Minglewood, and St. Bethlehem Elementary Schools, Summit Heights and Caldwell Lane Housing Authority sites, and New Providence Outreach Center. Sites are open Monday through Friday 9 a.m. to 3 p.m. except Caldwell Lane which is open 10 a.m. to 2 p.m.
In addition to tons of summer games and arts and crafts activities, children can take dance, karate, tennis and golf lessons or join the Roxy's Summer Playhouse program (requires a $30 fee). Plus Fridays are free swim days and each child receives a free nutritious lunch daily. For more information, call the Clarksville Parks and Recreation Department at 645-7476.