H.O.P.E. eligibility drops to 2.75

Helping Heroes Act helps Tennessee vets return to school

Longterm Care Act helps elderly stay at home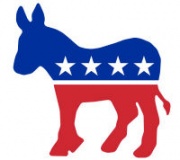 NASHVILLE – Citing expansion of lottery scholarship programs and passage of sweeping reforms of Tennessee's long-term health care system, among other accomplishments, Democratic Leader Senator Jim Kyle, D-Memphis, and Democratic Caucus Chairman Sen. Joe Haynes, D-Goodlettsville, today said the Senate Democratic Caucus had successfully weathered difficult times during the second session of the 105th General Assembly and had "continued to stand up for Tennessee families."
"The national economic downturn had a major impact on the state's finances, but Senate Democrats did what Tennesseans elected us to do, we balanced the budget without new taxes," Kyle said. "We handled the budget in a business-like fashion, and we did this while addressing our priorities. We pressed on to expanded opportunity for college students, and we prevailed."
Haynes added that legislation enacted this year by Senate Democrats will improve the quality of life of Tennesseans. Haynes added:
"Everyone is feeling the pinch of skyrocketing gas prices and the soaring cost of health care. Senate Democrats have taken major steps to make long-term care more readily available and easier to access for our senior citizens, and we have invested hundreds of millions of dollars in helping thousands of students gain the college education they need to be successful."
Senate Democrats played a major role in successfully negotiating a re-adjustment of the grade point average required for Tennessee college students to keep lottery HOPE scholarships. Under current law, scholarship recipients must have a 3.0 GPA by the end of their sophomore year to maintain a scholarship. The Tennessee Higher Education Commission reported last year that 70 percent of HOPE recipients failed to keep their scholarships under this requirement.
Under the new provisions, scholarship recipients are required to have a 2.75 cumulative GPA by the completion of their sixth semester in college. Throughout the remainder of their college career, they are required to have a 3.0 GPA for each semester and a cumulative GPA of 2.75 in order to retain their scholarship. If they fall below these requirements, they are allowed one opportunity to regain their scholarship.
Senate Democrats had fought to adjust the retention standard to a 2.75 GPA at any point in a college student's career. This move was opposed by Senate Republicans.
"This compromise isn't everything that we wanted, but it moves the ball substantially down the field. If Tennesseans want a different lottery scholarship program, they need to elect more Democrats to the Senate. –Sen. Jim Kyle
Haynes agreed the compromise is a victory for Tennessee college students.
"Our goal is to increase the number of Tennesseans that get their college degrees. The previous retention standard yanked scholarships from students halfway through their college careers. That made no sense. The new standard will help hard-working students stay in college and get their degrees. The more college graduates we have, the better."
Kyle noted that Senate Democrats had successfully expanded the opportunity to get a college education to an additional 12,000 Tennessee students through changes to the lottery scholarship program.
Tennessee Student Assistance Award Fund: Sponsored by Sen. Andy Berke, D-Chattanooga, the Tennessee Student Assistance Award Fund transfers $200 million from lottery reserves into an endowment that will fund grants offered by the Tennessee Student Assistance Corporation. TSAC will use interest earned on this principle to offer financial assistance for higher education to Tennessee students. These awards are based on financial need. Berke said:
"We must make sure that those who cannot afford the tuition for college still have the opportunity to attend. With 50 percent of this money going to families with incomes under $12,000, the TSAC grants move us in the right direction."
Highlights for the Senate Democratic Caucus during the second session of the 105th General Assembly include:
Helping Heroes Act: The Helping Heroes Act creates a scholarship program to provide up to $1,000 per semester for Tennessee veterans of the Iraq and Afghanistan wars that attend approved state institutions of higher learning on a full-time basis. Total benefits are capped at $8,000 and must be used within eight years of the end of military service. Eligible veterans must have been honorably discharged from the military and must have received the Iraq Campaign Medal, the Afghanistan Campaign Medal, or the Global War on Terrorism Expeditionary Medal. They must also meet all residency requirements established by the Tennessee Higher Education Commission. According to the United States Department of Veterans Affairs, Tennessee veterans attending college receive approximately $39,000 in benefits from the G.I. Bill. With the addition of the Helping Heroes Act, a college education will be virtually free for Iraq and Afghanistan veterans in Tennessee. "Over 12,000 Tennesseans have been deployed to Iraq and Afghanistan," Kylesaid. "I can't think of a better cause than giving educational assistance to these brave men and women."
Long Term Care Community Choices Act: Sponsored by Sen. Lowe Finney, D-Jackson, and co-sponsored by the entire Senate Democratic Caucus, the Long-Term Care Community Choices Act sets up a system of long-term care designed to promote home and community-based services, reduce fragmentation of service delivery, and create one-stop shopping for information about long-term care options and delivery of services, among other provisions. In the summer of 2007, a special joint committee began discussing improvements to Tennessee's long-term care system. Finney served as vice chair of the committee.
In January, Governor Phil Bredesen joined the effort to fundamentally restructure how the state provides health care for its senior citizens. The committee found that Tennessee was decades behind other states in how it delivered long-term care services, the eligibility process was slow, and many service providers were overburdened by the state in their attempt to diversify types of care. "Our state provided good services, but the current system is simply confusing, inefficient and disjointed," Finney said.
"The new system will be comprehensive. Although it will take a few years to fully implement, the bill will address our system from the top down, including services that are offered, licensure of care providers, and expansion of community-based alternatives to quality assurance. Under the Long-Term Care Community Choices Act, the state and care providers will seamlessly coordinate the kinds of care people need. Care providers will be better-prepared to assist individuals transitioning to or from nursing facilities and community-based care. A single point of entry will help individuals and their families assess options for care and how to access them. And the eligibility process will be streamlined so services can be delivered with ease and speed.
"For years, Tennesseans have often had one choice: nursing homes. What became apparent during our committee meetings is that many individuals need nursing facilities, but there are also many others who are able, and wish to, remain in their homes while receiving medical care."
The Long-Term Care Community Choices Act will ensure that if an individual desires more cost-effective care at home or in the community, he or she will be able to access those services.
Tennessee Rural Health Act: Sponsored by Sen. Roy Herron, D-Dresden, and Sen. Steve Roller, D-McMinnville, the Tennessee Rural Health Act creates a pilot program for Tennessee students studying to become designated types of health care professionals that agree to practice in rural and other underserved areas across the state. Students that enter the program will agree to practice medicine in a "health resource shortage area" for one year for each year of educational funding provided by the program. Recipients will be required to repay all funds received under the program if they fail to practice medicine in a health resource shortage area for the full time required. Health resource shortage areas are designated as such by the Tennessee Department of Health's Office of Rural Health. Rowler said:
"No one in our state should be forced to go without health care because there aren't trained medical professionals available. This is an important program that will ensure our rural Tennesseans have the health care that they need and deserve."