A minimalist production of Tuesdays with Morrie opened this week at the Roxy Regional Theater with breathtaking performances by its two stars: Jay Doolittle and Joe Sonenshein. The finely woven connection between both men manifests itself as a tour-de-force performance of Broadway caliber.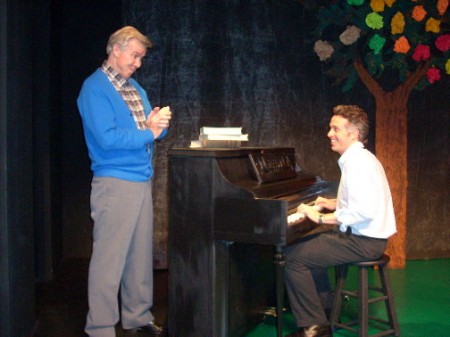 Morrie (Jay Doolittle at left) with Mitch (Joe Sonenshein) in the Roxy Regional theatre production of Mitch Albom's Tuesdays with Morrie.
Doolittle as the aged professor Morrie Schwartz and Sonenshein as student/author Mitch Albom loom larger than life even as they navigate the simplest truths of living, dying and what it means to love. The play is based on real-life Albom's memoir of the same title. This is adaptation of another medium at its finest and our actors capitalize on that. «Read the rest of this article»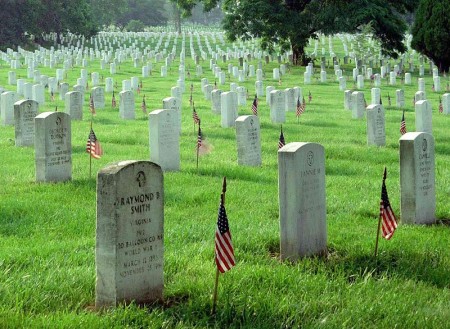 Though summer is a month away, Memorial Day has become the traditional launch date for the summer season, with all the accompanying hype about barbecues, picnics, the end of school for many, the start of vacation season for many others.
And while all of that is true, we need to take the time to remember and honor the reason we have this holiday: our veterans and our soldiers on active duty.
War has littered America's historical landscape, beginning with the Revolutionary War that forged the democracy we live in. The Civil War bloodied our own soil in a way that World Wars I and II, Korea and Vietnam, did not, though those wars took an enormous toll on American soldiers and their families. There have been other battles along the way, inclduing the much more recent and controversial Gulf Wars I and II (a.k.a the Iraq war). «Read the rest of this article»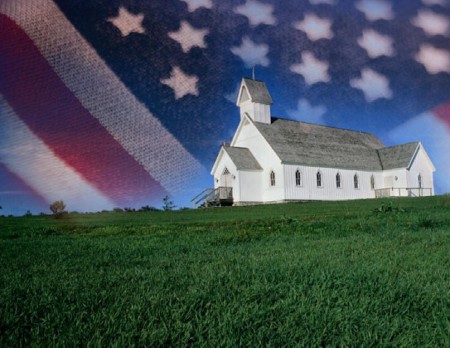 In this year with its presidential race, we continually seek information on the views of the candidates. We search for understanding of their positions.
The Iraq War, the environment, education, and taxes. It is also appropriate to look at their views on religion, especially at how it will affect their decisions is elected because religious views do influence political decisions. I still believe that a religious viewpoint is one reason behind America's invasion of Iraq. A personal understanding of eschotology contributed to the quagmire and the deaths of thousands of our soldiers and tens of thousands of Iraqi citizens.
Religion is an item discussed by the current crop of candidates on television, radio and in their speeches. We know where they go to church, how they interpret the Bible, what they pray for and other spiritual matters. It's a major item to manipulate a portion of our religious society called the evangelicals (whom I think should be identified as fundamentalists). «Read the rest of this article»